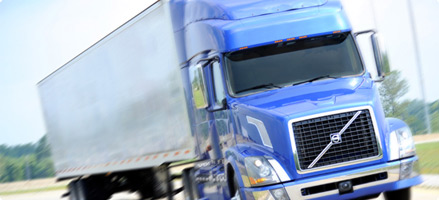 2015 Volvo Sleepers and Day Cabs Available
The 2015 Volvos include the latest in innovative technologies designed to help improve performance, efficiency and safety.
All 2015 models come equipped with Volvo Enhanced Stability Technology (VEST), the most advanced technology on the road, providing improved efficiency and safety.
Besides VEST, Volvo also provides two optional features — Volvo Enhanced Cruise (VEC) and Volvo I-Shift transmission.
VEC helps drivers maintain a safe distance. The system provides visual and audible alerts to aid in drivers' response time. The I-Shift is an automated manual transmission that can control the engine under various conditions, like change in grade, vehicle speed, acceleration, weight, and air resistance.
A full-service lease from Penske provides:
Controlled costs with a predictable monthly budget
Preventive maintenance services
Expert Penske service technicians
Cutting-edge truck specs
Trucks designed with driver comfort in mind
Access to MyFleetAtPenske.com management tool
Nationwide network of Penske service facilities and fueling stations
Penske-managed 24/7 roadside assistance program
*Certain restrictions may apply. Offer may not be available in all areas. Picture is for illustration purposes only. Trailer is not included.
Contact Us Today
Call a Penske representative to help you find the vehicles you need at
1-866-285-5819