Penske Associates Supply Students with Fresh Start to School Year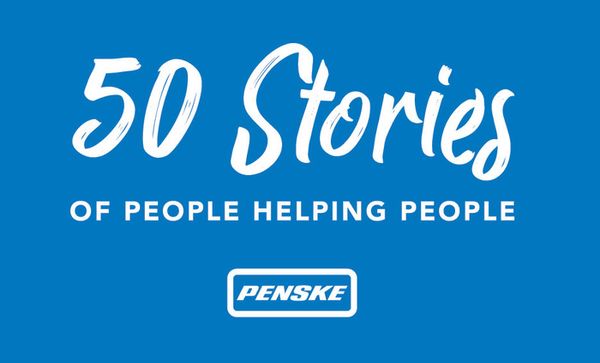 Editor's note: This story is part of our "50 Stories of People Helping People" series. As we celebrate Penske's 50th anniversary in 2019, we are spotlighting associates every Friday who are making a difference in their communities.
---
In communities across the U.S. and Canada, Penske associates came together this summer to help give children the best start to the school year through a series of back-to-school supply drives.
Whether collecting school supply basics or helping to fill backpacks, associates were eager to do their part to make an impact in their local communities.
This week's installment of "50 Stories of People Helping People" provides a snapshot from some recent back-to-school events.
For many associates, the opportunity to give came with its own reward – a deeper sense of connection with their communities and the feeling that comes with making a positive impact in a child's life.
West Foxboro, Massachusetts
The cost of providing school supplies for children can be a struggle for many families, but especially for military families.
Through Operation Backpack, the Massachusetts Military Support Foundation has sought to provide backpacks and school supplies to children from military families.
This year, Penske associates participated in the event, which provided 15,000 backpacks filled with school supplies for students.
"This was a great fit for us because we had several different companies in New England, with a lot of ability to make things happen, who brought unique resources to the project," said Matt Henry, district manager in Cranston, Rhode Island.
The filled backpacks were loaded onto 10 Penske trucks for delivery to military families. "We were able to bring our transportation resources to get the backpacks delivered to their destination," Henry said.
While this was the first year that Penske associates participated in the backpack event, Henry expects associates will volunteer again next year.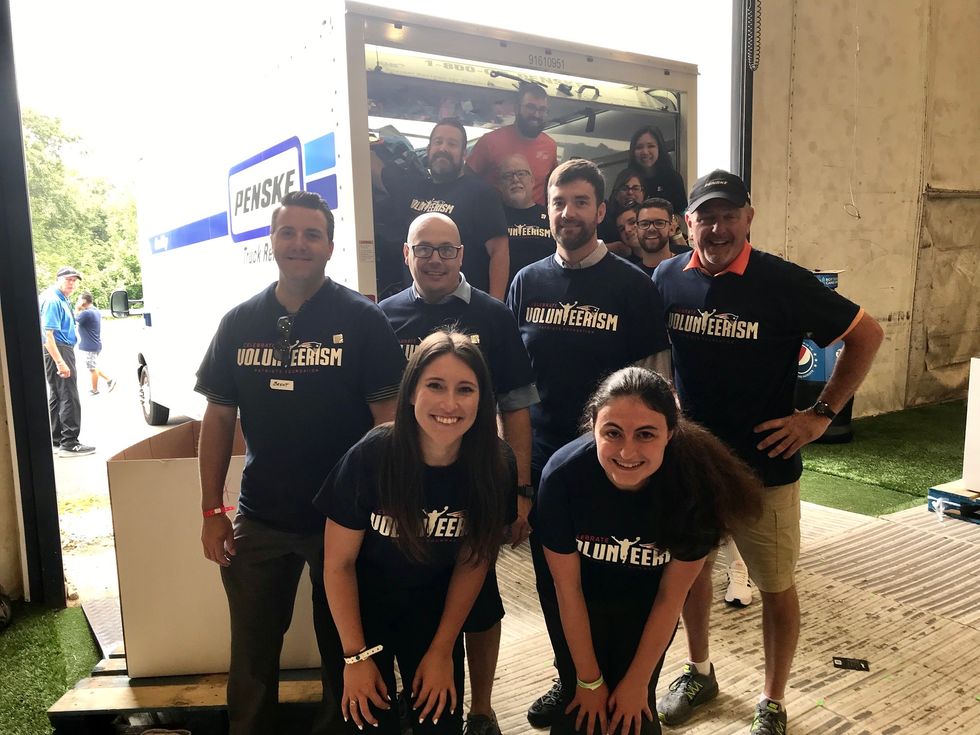 Groton, Connecticut
Associates in Groton, Connecticut, turned a Touch-A-Truck (TAT) event to promote a new Penske location into a back-to-school supply drive.
The kid-centered event featured plenty of Penske trucks, including a sleeper, panel van and a pair of cube trucks.
"A school supply item was the cost of admission," said Elizabeth Bernardini, a rental representative in Franklin, Massachusetts, who organized the event. "We wanted to make sure we were giving back to the community."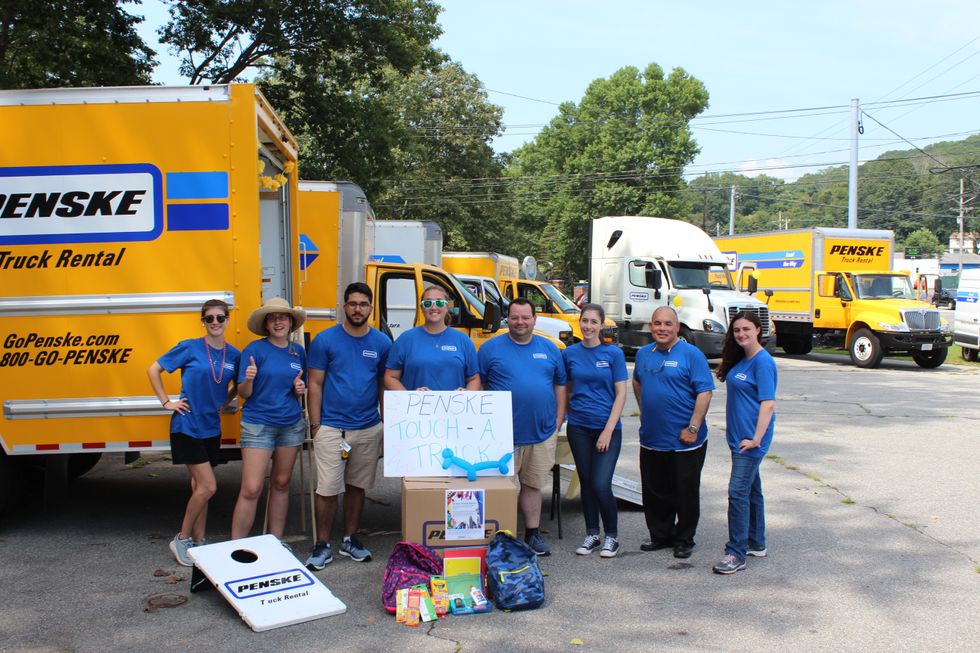 All of the supplies were donated to the Groton Public School District. "It was nice to see so many people coming out to donate to the school district," Bernardini said.
Associates from Groton and as far away as Penske's Providence, Rhode Island, district volunteered to assist with the TAT event.
Orlando, Florida
Across the Orlando District, rental, service, and administrative associates collected more than 600 school supply items to benefit students across Central Florida.
Branch rental managers helped select schools in the communities to collaborate with, and each manager was responsible for placing donation boxes in the locations. The donations came from associates, as well as customers.
The drive "helped spread the word about Penske and that we wanted to do great things for our communities," said Kimberly Hamilton, assistant district rental manager in Orlando, and the organizer of the drive.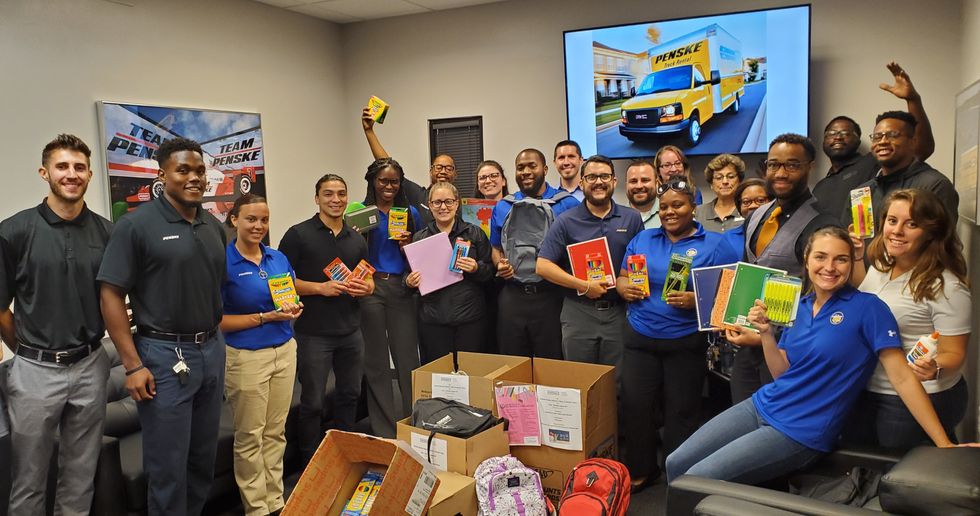 In all, Penske associates in Daytona, Melbourne, Ocala and Orlando participated. Each branch rental manager personally delivered the items to the schools in their communities.
"When they met the people who were going to receive the supplies, it gave them a different outlook," Hamilton said. "They could see how thankful people were for the supplies."
Montreal, Quebec
Penske's location in Montreal, Quebec, Canada, partnered with the Chamber of Commerce of Montreal East to provide school supplies for 30 children in need.
The supplies were collected during the Chamber's annual golf tournament and presented to Regroupement Partage, an individual and family services organization located in Montreal.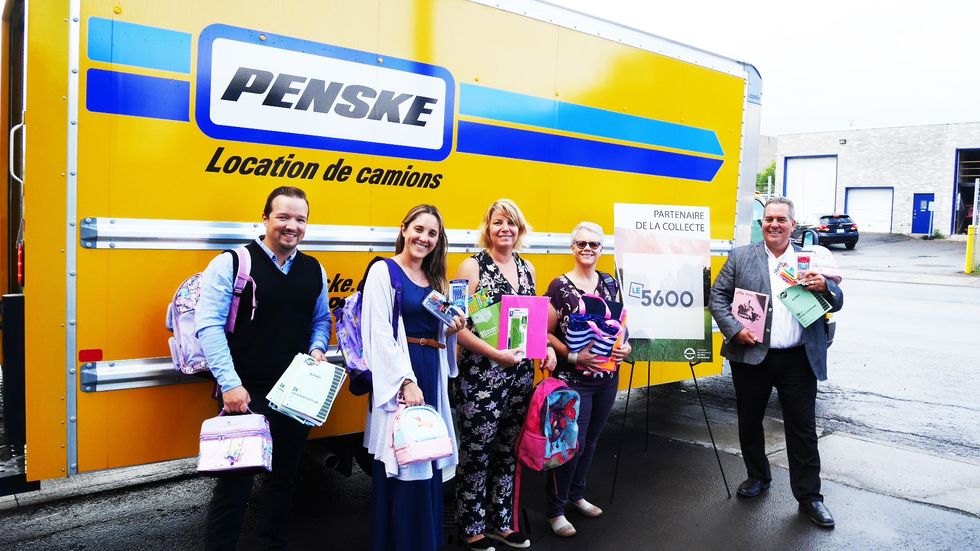 "Many attending the golf tournament donated school supplies and money," said Vincent Fortier, a lease sales representative in Saint Laurent, Quebec, who participated in the drive.
A Penske rental truck was donated to help collect and transport the donations to the organization.
Reading, Pennsylvania
At Penske's corporate headquarters in Reading, Pennsylvania, associates collected school supplies for two local elementary schools.
For the past several years, Penske's United Way at Work Committee has organized the Supply Our Schools Drive to assist students at Riverside and Laurer's Park Elementary schools in the Reading School District.
"I think associates respond to this drive year after year because they understand how important it is to invest in our local students and their education," said Haley Mohn, staffing systems and process administrator, who organized the drive. "They understand that all students aren't afforded the luxury of starting the school year with the necessities, and they want to help."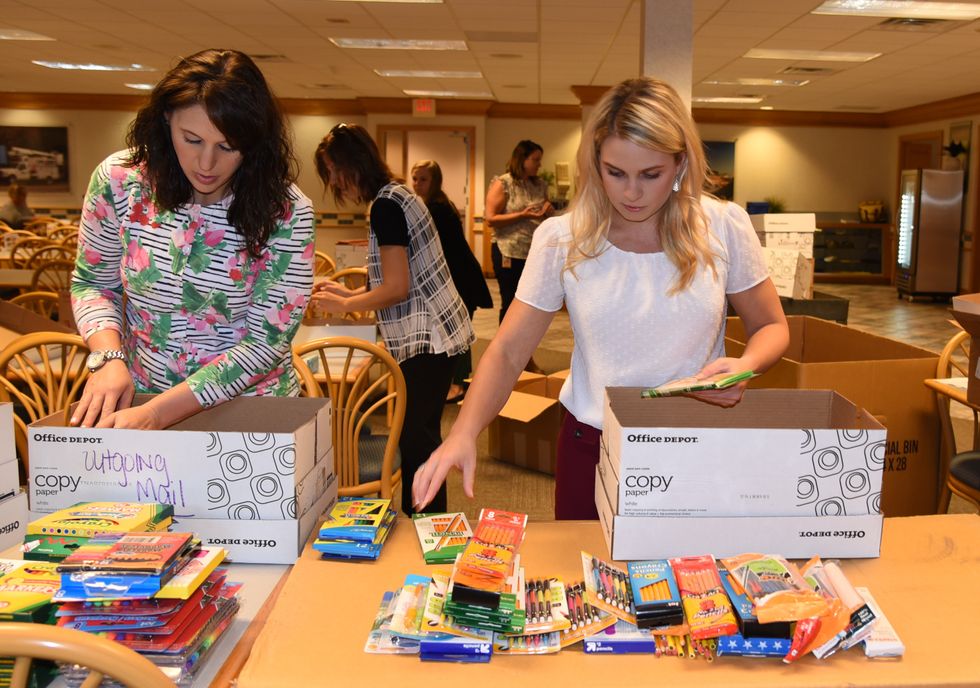 Associates donated backpacks, pencil cases, pencils, erasers, pens, notebooks, folders, crayons, markers, colored pencils, glue, protractors, rulers, hand sanitizers and tissues.
"The generosity of Penske associates is unparalleled. We receive donations from both entire departmental efforts and generous individual contributors," Mohn said. "Between the actual school supply donations, and the commitment of time to organize and package the supplies, Penske associates are incredibly generous."
By Bernie Mixon