Study Finds 3PLs Help Customers Boost Service, Mitigate Disruptions and Increase Efficiency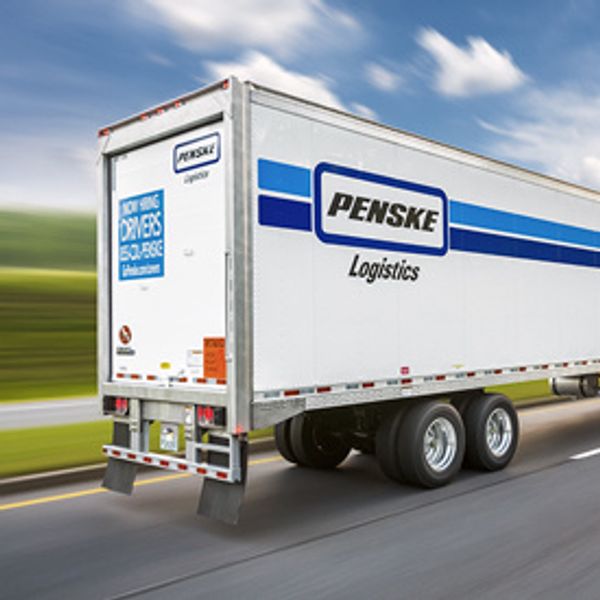 Shippers have high expectations of their third-party logistics providers and are using their relationships to improve service, increase the effectiveness of their logistics network and reduce costs. During the past year, shippers and 3PLs have worked together to navigate supply chain disruptions and have drawn on their relationships to minimize the effect of drastic swings in capacity.
---
The 2021 25th Annual Third-Party Logistics Study, which is sponsored by Penske Logistics and was presented virtually by the Council for Supply Chain Management Professionals, provides an objective look into the third-party logistics industry, exploring views and trends from logistics providers and shippers as well as those who do not utilize external services from a 3PL provider.
This year's study found that shippers and their third-party logistics providers continue to experience benefits from their relationships, with 88% of shippers and 99% of 3PL providers agreeing that the use of 3PLs has contributed to improving service to customers. The majority of shippers — 76% — and 3PLs — 92% — agree that 3PLs provide new and innovative ways to improve logistics effectiveness. Plus, 68% of shippers and 96% of providers agree that the use of 3PLs has contributed to reducing overall logistics costs.
Shippers' Use of 3PLs
Among shippers, the most frequently outsourced activities remain those that are more transactional, operational and repetitive. The most prevalent activities shippers outsource are domestic transportation (74%), warehousing (63%), international transportation (62%), customs brokerage (49%) and freight forwarding (49%).
The Significance of Technology
Technology plays a significant role in the supply chain, and successful 3PL-customer relationships in the future will be dependent on several factors, from data and analytics to technology and digital solutions, according to the study.
The most frequently cited technologies among respondents remain those that are more execution- and transaction-based. These include transportation management scheduling (72%), transportation management planning (69%), transportation sourcing (51%), warehouse/distribution center management (51%), network modeling and optimization (45%) and the use of web portals for booking, order tracking, inventory management and billing (40%).
Shippers also report using technology for supply planning (89%), demand planning (83%), sales and operation planning (78%) and capacity planning (61%). 3PLs are using technology for capacity planning (82%), supply planning (51%), demand planning (40%) and sales and operation planning (34%).
Plus, more than half of shippers — 58% — said they are utilizing dashboards or tools for real-time data visualization. Just under half — 48% — said they have systems in place to organize and assess real-time data for reporting, and 45% reported that they collect real-time data across more than half of the supply chain.
The Need for Risk Management
This year researchers also looked at the effect of COVID-19, which has had a significant impact on global supply chains. More than half of shippers — 58% — reported at least a 25% reduction in supply chain operations, excluding corporate or administrative shutdowns; 6% reported total supply chain shutdowns. A smaller number, 15%, reported that they are exceeding normal operations.
For shippers, the areas most impacted were international transportation and logistics (55%), manufacturing (46%), supplier network and being unable to restock from key suppliers (39%) and labor/workforce management (39%).
3PL providers faced different challenges. For 3PLs, the areas most impacted were labor/workforce management (54%), domestic transportation and logistics (45%), international transportation and logistics (40%) and customer network with customers being unable to accept orders.
Given recent supply chain disruptions from COVID-19 as well as the trade war, risk management is a top concern. Researchers found that roughly half of shippers (51%) believe they have a comprehensive, well-developed risk management process. Only 45% of shippers said their risk management processes extend into multiple layers or tiers of suppliers downstream and upstream into customer networks.
Researchers expect this to change as shippers and 3PLs look to improve their readiness and continuity planning process. The study found that 93% of shippers and 98% of 3PLs agreed that over the last three years, it has become even more critical for 3PLs to develop the capabilities to respond to customers more quickly with accurate and timely information. Additionally, 66% of shippers said it is important for 3PLs to provide effective communication with timely information to appropriately identify risk levels.
Respondents also provided some indication that they may shift supply chains to help mitigate risk. More than half of shippers in this year's survey — 56% — said that as a result of the pandemic, they believe supply chains have become too global and need to be rebalanced toward more local and/or domestic ecosystems within the larger global enterprises.
If that type of transition occurs, 3PLs can help shippers establish new transportation routes, source capacity, and obtain warehousing or distribution center space.
To download a full copy of the report, visit www.3plstudy.com.
September 2020