Autonomous Technology Moves Forward, Penske Joins Industry Coalition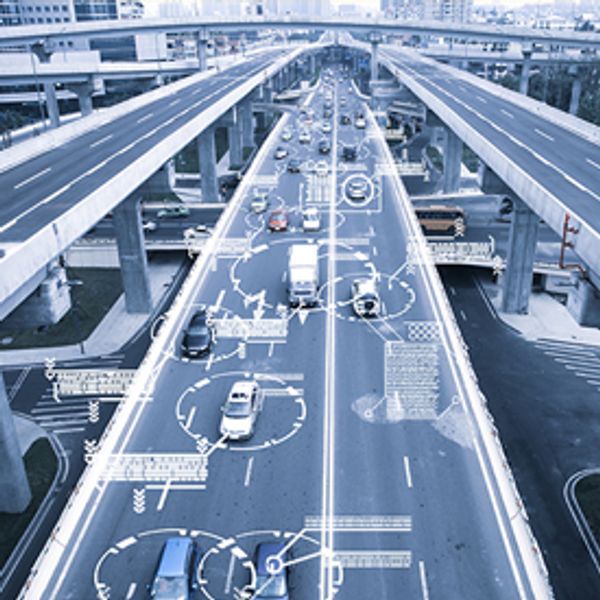 Truck manufacturers are continuing to invest in autonomous technology, and states are enacting legislation to allow the testing or use of the technology. In addition, the Federal Motor Carrier Safety Administration (FMCSA) and the National Highway Traffic Safety Administration (NHTSA) have said the agencies are seeking to remove unnecessary regulatory burdens to the safe introduction of automated driving systems vehicles.
---
"Automation takes many forms in trucking, ranging from existing collision-avoidance and lane departure warning systems to other driver-assisted technologies. Advanced driver assistance in trucks and fully automated trucks may one day provide a range of societal and industry benefits including safety, environmental, and productivity when it comes to mobility," said Sherry Sanger, senior vice president of marketing for Penske Truck Leasing.
Federal Guidance
FMCSA and NHTSA have issued a request for public comment to help them craft automated driving regulations, publishing the notice in the Federal Register on May 28. FMCSA said it would accept public comments until Aug. 26.
"We know that while many of these technologies are still in development, it is critical that we carefully examine how to make federal rules keep up with this advancing technology," said Raymond Martinez, FMCSA administrator.
FMCSA said it is working to understand how rule changes can account for differences between humans and automated driving systems, while NHTSA is considering how to measure compliance for vehicles without conventional controls, including steering wheels and brake pedals.
"One of the department's priorities is to prepare for the future by engaging with new technology while addressing legitimate public concerns about safety, security, and privacy, without hampering innovation," said Elaine Chao, Department of Transportation Secretary.
State Action
Each year, the number of states considering legislation related to autonomous vehicles has gradually increased. The National Conference of State Legislature reported that in 2018, 15 states enacted 18 autonomous vehicle related bills.
Since 2012, at least 41 states and D.C. have considered legislation related to autonomous vehicles, and 29 states have enacted legislation related to autonomous vehicles. Governors in Arizona, Delaware, Hawaii, Idaho, Illinois, Maine, Massachusetts, Minnesota, Ohio, Washington and Wisconsin have issued executive orders related to autonomous vehicles.
Ross Froat, director of engineering and information technology at American Trucking Associations, said 26 U.S. states have changed their traffic laws, or their interpretation of existing laws, to allow platooning, which utilizes a lead truck driven by a human that is then linked to two or more vehicles and is expected to be the most widely used autonomous technology.
Currently, 18 U.S. states fully authorize platooning, and eight U.S. states allow testing or limited deployments. Collectively those 26 states represent more than 75 percent of U.S. freight movement, he said.
"Varying levels of automation are already happening in the trucking industry," Sanger said. "We're committed to helping advance a better understanding and separating the hype from realities with our customers and general public when it comes to automated trucks."
Penske Truck Leasing has joined Partners for Automated Vehicle Education (PAVE), a coalition of industry leaders that seeks to educate and assure the public about automated vehicles, according to a news release from the two organizations. PAVE is a broad coalition of leading industry, non-profit and academic institutions launching a first-of-its kind, fact-based campaign to inform the public and policymakers about the potential and the reality of advanced vehicle technologies.
June 2019