Late-Model Equipment Offers Increased Comfort to Boost Driver Safety, Performance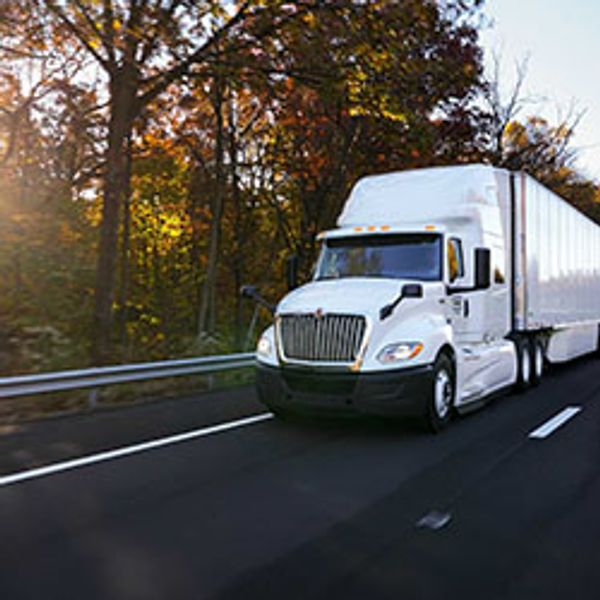 Drivers can spend days and weeks on the road, and the comfort of the cab is paramount for improving not only the drivers' quality of life but also their overall performance and safety. The right equipment can also attract and retain drivers, which is an added bonus as the driver shortage increases.
---
Drivers want to feel safe and comfortable while delivering their loads, and equipment manufacturers are increasingly focused on driver comfort and ergonomics. For private fleets, spec'ing late-model equipment can ensure drivers have access to the latest innovations.
For example, Volvo has designed a steering solution that lets drivers set the ideal height and angle, which can accommodate drivers of all statures and allow them to obtain the right level of comfort. With three-way positioning — including tilting the steering wheel in relation to the column — drivers have nearly countless choices for positioning the wheel exactly where they prefer it, which can reduce fatigue and improve performance.
Volvo introduced a wider range of seating options, with many offering heating, cooling and other premium comfort features. The manufacturer has also developed a more symmetrical instrument cluster that combines organized traditional gauge faces with a high-resolution, five-inch color LCD screen.
Freightliner said its new Cascadia is designed around the human body. Its ergonomic, wraparound dash features switches and steering controls and the design and layout help drivers reach gauges and switches without stretching. The truck has a customizable living space with more cabinets, as well as larger areas that can accommodate standard appliances and a sturdy swivel bracket that can hold up to a 26" flat screen TV.
To improve ride quality, Freightliner's new Cascadia model has mono-leaf spring front suspension. The Cascadia also improved steering with the steering gear located further forward to reduce driver fatigue through the reduction of course correction and bump steer. Freightliner's redesigned A- and B-pillar grab handles offer additional grip and stability when drivers and passengers are entering or exiting the vehicle, reducing the chance of slips and falls.
Several fleets have reported that cabs that are ergonomically safe and comfortable can result in improved driver performance as well as satisfaction. Professional drivers are in demand, and late-model equipment can help fleets find and retain drivers.
Leasing equipment gives fleets the ability to spec the latest equipment and take advantage of manufacturers' newest improvements.