CVSA Brake Safety Inspections Highlight Critical Role of the Component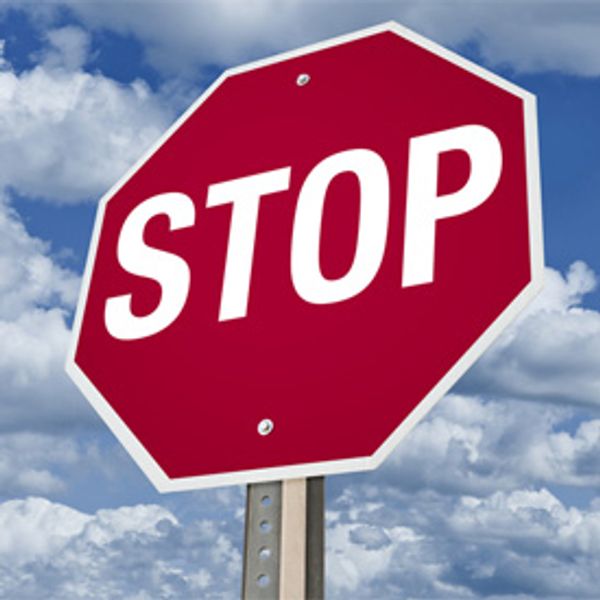 The Commercial Vehicle Safety Alliance (CVSA) has kept up its focus on brakes with the September Brake Safety Week, Sept. 15-21, as well as an unannounced check that took place in May.
---
CVSA recently released the results of its May campaign, and the agency said its law enforcement members conducted 10,358 commercial motor vehicle inspections focused on identifying brake system violations. Of those inspections, 16.1% of vehicles had brake-related critical vehicle inspection items. Those 1,667 vehicles were placed out of service until the violations could be corrected.
CVSA said its inspectors paid close attention to violations involving brake hoses/tubing. There were 996 units with chafed rubber hose violations and 185 units that had chafed thermoplastic hose violations.
"Brake hoses and tubing must be properly attached, undamaged, without leaks and appropriately flexible," said Jay Thompson, CVSA president and a chief with the Arkansas Highway Police. "Because they are such an important part of the braking system, the failure of hoses or tubing can cause problems for the entire braking system."
Examining 2019's Top Brake Violations
According to FMCSA's Analysis and Information Online 2019 calendar year data snapshot as of July 27, the latest date for which information was available at press time, out of 1.95 million inspections, the top brake-related violations were:
Clamp or roto type brake out of adjustment (98,202)
CMV manufactured after Oct. 19, 1994, has an automatic brake adjustment system that fails to compensate for wear (51,962)
Brake hose or tubing chafing and/or kinking (43,752)
No or defective ABS malfunction indicator lamp for trailers manufactured after March 1, 1998 (42,978)
Brakes out of service: The number of defective brakes is equal to or greater than 20 percent of the service brakes on the vehicle or combination (37,522)
Inoperative/defective brakes (36,830)
Ensuring Brake Safety
Brakes should be checked at every preventive maintenance inspection and drivers should regularly check brakes during pre- and post-trip inspections, said Mike Hasinec, former vice president of maintenance support at Penske Truck Leasing. Hasinec has shared several steps fleets and drivers can take to ensure their brakes are working properly and minimize the risk of a violation.
Slack Adjusters: Hasinec said that automatic slack adjusters in vehicles are sometimes cited as being out of adjustment when they are on the verge of adjusting. To prevent that, he advises drivers to apply the brakes several times at a high PSI level—90 or better—when pulling into a scale. Typically, drivers apply brakes at a 20-30 PSI, but stabbing the brakes and applying 90-100 PSI three or four times, will adjust a slack adjuster on the verge of adjusting.
Chafed Lines: The routing and clipping of brake lines should be checked at every preventive maintenance interval, Hasinec said. He added that drivers should make sure they store their airlines that connect to the trailer properly after every use. They also need to make sure that lines are not rubbing the catwalk when connected to the trailer.
Air Leaks: Penske technicians check for air leaks when they conduct preventive maintenance on a unit, and drivers should check for air leaks during pre-trip inspections. Releasing the parking brakes and applying the brake pedal/treadle valve can help drivers monitor their air gauges. The unit should not lose more than two pounds of pressure in a one-minute period of time and a combination (tractor/trailer) should not lose more than three pounds of pressure in a one-minute period of time. If it does, it needs to be repaired before drivers continue with their trip for the day.
Seals: Drivers and technicians need to regularly inspect their glad hand seals where the tractor and trailer connect to minimize the risk of corrosion within the braking system.
Wear: Hasinec recommends replacing or repairing brakes before they hit the DOT minimum standard of 1/4 inch. As part of its preventive maintenance guidance, Penske Truck Leasing replaces the brake lining between 5/16 and 3/8 of an inch.
September 2019