Keeping Equipment Current to Meet Regulatory Requirements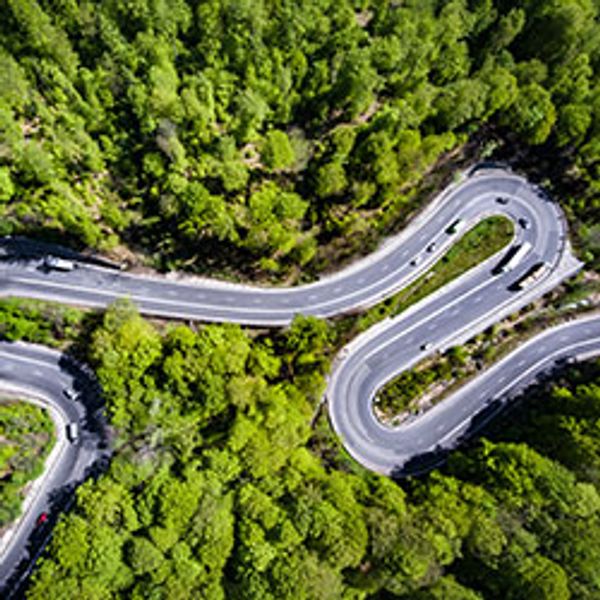 All owners of diesel trucks, buses, trailers and transport refrigeration units (reefers) that operate in California are required to take steps to reduce air pollution under regulations issued by the California Air Resources Board (CARB), the clean air agency in the state of California.
California is the only state permitted to issue emissions standards under the federal Clean Air Act, subject to a waiver from the U.S. Environmental Protection Agency. That means there are occasions when California's laws differ from the national standards. Penske Truck Leasing closely monitors CARB requirements, and ensures it specs equipment that will meet the state's requirements, reducing the risk of fleet non-compliance.
CARB Requirements
Opacity Testing
CARB recently approved amendments to toughen state standards on heavy-truck smoke opacity limits as well as to require motor carriers with two or more trucks to report their annual smoke test results to the agency. The standards took effect in 2019 and reporting requirements take effect in 2023.
GHG Phase 2 Trailer Requirements
In late 2017, a court granted a request to provisionally stay the Phase 2 Greenhouse Gas Emissions and Fuel Efficiency Standards that were set to effect for all trailers produced on or after Jan. 1, 2018, but California has said it plans to move forward with the regulations.
The California Air Resources Board has set a 2020 implementation date for Phase 2, whether the EPA sticks to the federal trailer and glider standards or not. Under the federal rule, trailer manufacturers would have to use a variety of aerodynamic devices as well as low-rolling-resistant tires and tire inflation systems to meet stricter fuel efficiency requirements.
Penske Truck Leasing is closely tracking approved specs and is already in compliance with the proposed federal spec.
Idling Limits
California's idling laws restrict diesel vehicles from idling more than five minutes, and idling in school zones is not allowed with limited exceptions.
Auxiliary power units (APUs), which Penske Truck Leasing can spec for customers, reduce the need for idling, allowing fleets to reduce fuel costs, increase engine life and improve driver comfort.
Transport Refrigeration Units
All transport refrigeration units (TRU) and TRU generator sets that operate in California must meet in-use performance standards issued by the state. Every California-based TRU and TRU generator set must be registered in the ARB Equipment Registration program (ARBER) and be labeled with an ARB identification number. Fleets may comply by using alternative technologies, installing a verified PM filter or upgrading to cleaner engines.
CARB has said that reducing emissions from existing equipment is necessary to meet federally imposed clean air standards and to reduce the adverse health effects from pollution. Penske Truck Leasing can work with its customers to spec the right equipment to ensure compliance with all state and federal laws.
July 2018