CNG Remains a Reliable Fuel Alternative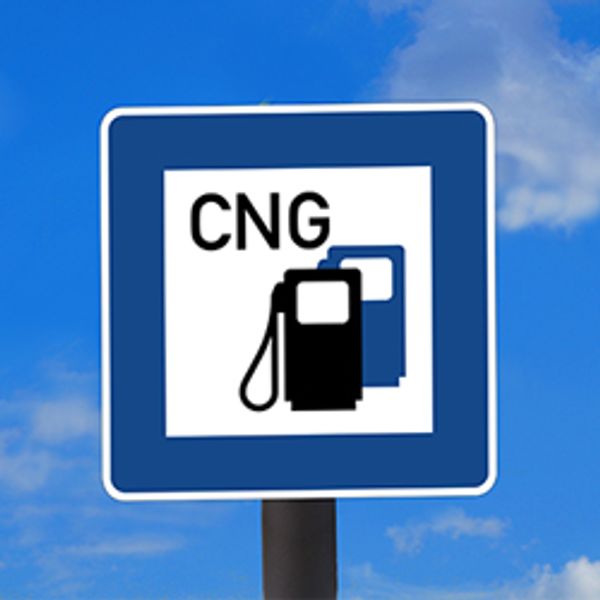 Developments in electric Class 8 trucks have dominated the conversation on alternative fuels, but compressed natural gas (CNG) remains a leader in the alternative fuels category. The fuel remains a reliable alternative for certain applications and can help private fleets meet their environmental and financial goals.
"Because the attention is on electric, compressed natural gas hasn't been on people's minds, but it is there for use cases where it makes sense," said Paul Rosa, senior vice president of procurement and fleet planning at Penske Truck Leasing. "If CNG made sense for you before, it will make sense for you both now and in the future."
---
The U.S. Department of Energy said the advantages of natural gas as a transportation fuel include its domestic availability, widespread distribution infrastructure and reduced greenhouse gas emissions compared to conventional diesel fuels.
Private fleets considering CNG typically look at the return on investment to justify a switch from diesel-powered vehicles, Rosa said. "Purchasing a CNG vehicle and investing in the infrastructure makes more sense when the price of diesel goes up because the return is greater," he explained.
However, several factors contribute to the ROI. "In order for you to make up the savings, diesel fuel has to be higher than an equivalent CNG gallon. Then you have to run X number of miles so you can be running and refueling with CNG," Rosa said, adding that the payoff can take seven years or more when the prices of diesel fuel drop, but that number decreases once diesel prices tick higher. "It is this constant evaluation that companies go through.
"The Return on Investment (ROI) for CNG has also shifted as diesel-powered vehicles have gotten more fuel efficient. Even with fluctuations in diesel prices, CNG remains a viable option for Penske customers with specific and dedicated routes that are predictable and repeatable," Rosa continued. "Customers also have to have fueling stations available along their routes."
Rosa said Penske is continually evaluating alternative fuel technology. "We are engaged with all providers of alternative vehicles and preparing for when new technology will be viable," he said, adding that electric vehicles are the latest option starting to come online.
Mitsubishi has introduced the Fuso eCanter Class 4 electric truck, which is being released in limited numbers later this year. "They are trying to put some in every market to get everyone prepared for higher production numbers in the future," Rosa said.
There are also nontraditional manufacturers that are advancing electric technology, but the vehicles won't be available anytime soon, Rosa explained. "We are happy to talk with our customers and answer their questions about the future of electric vehicles as well as the best vehicles for their needs," he said.