COVID-Related Motor Carrier and Driver Exemptions Set to Expire the End of May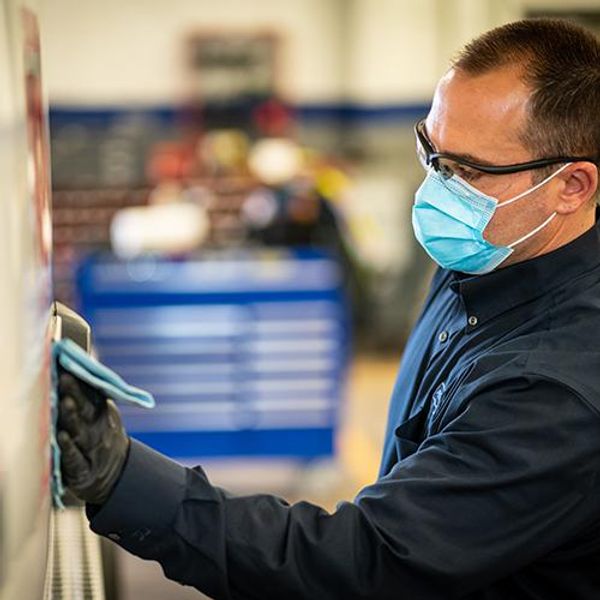 The Federal Motor Carrier Safety Administration's (FMCSA's) emergency declaration providing regulatory relief for truckers hauling COVID-19 relief supplies is set to expire at the end of May, and the agency has indicated that it will limit future exemptions. The original FMCSA emergency waiver was issued in March 2020 and has been extended and expanded several times, most recently on Feb. 17, as the pandemic lingers.
---
The waiver has provided relief from Parts 390 through 399 of the Federal Motor Carrier Safety Regulations (FMCSRs), which includes Hours of Service (HOS) requirements, for drivers who are providing direct assistance during the COVID-19 crisis.
However, Meera Joshi, acting administrator for the FMCSA, said in the interest of safety, the agency intends "to wind down the exemptions granted under this Emergency Declaration and related COVID-19 regulatory relief measures to the extent possible."
The waiver has applied to those hauling the following supplies in direct support of COVID-19 relief efforts:
Livestock and livestock feed
Medical supplies and equipment related to the testing, diagnosis and treatment of COVID-19
Vaccines, constituent products, and medical supplies and equipment including ancillary supplies/kits for the administration of vaccines, related to the prevention of COVID-19
Supplies and equipment necessary for community safety, sanitation, and prevention of community transmission of COVID-19 such as masks, gloves, hand sanitizer, soap and disinfectants
Food, paper products and other groceries for emergency restocking of distribution centers or stores
"Direct assistance does not include routine commercial deliveries, including mixed loads with a nominal quantity of qualifying emergency relief added to obtain the benefits of this emergency declaration," the FMCSA wrote.
FMCSA also said that despite the HOS waiver, motor carriers cannot compel fatigued drivers to operate. "A driver who informs a carrier that he/she needs immediate rest shall be given at least 10 consecutive hours before the driver is required to return to service," the agency said.
As part of its emergency relief, the FMCSA has also permitted, but not required, states to extend waivers for renewals of Commercial Driver's Licenses, Commercial Learner's Permits and medical cards that expired on or after March 1, 2020, through May 31, 2021. Some states have chosen not to exercise the waiver.
Penske has created several resources for fleets operating during COVID-19.