The Right Equipment Improves Driver Satisfaction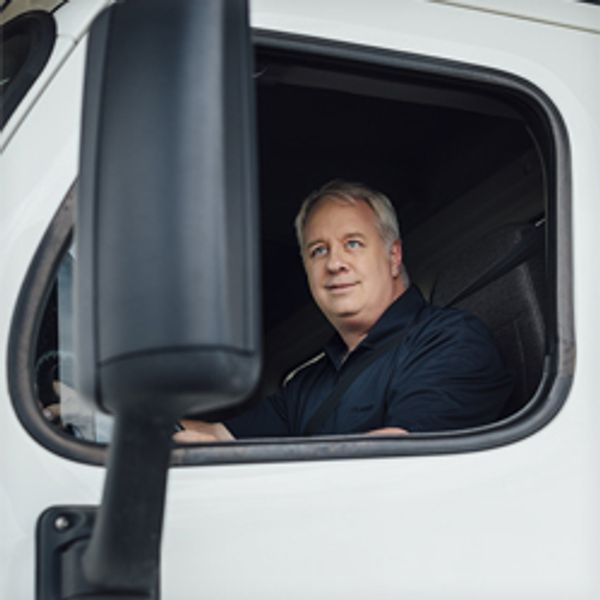 Attracting and retaining drivers has remained a top industry concern, with the issue topping the list in the American Transportation Research Institute's most recent survey of top industry issues. Bob Costello, chief economist for the American Trucking Associations, has said that if things do not change, the trucking industry could be short 175,000 drivers by 2026. Private fleets are working to find and keep drivers, employing everything from signing bonuses to higher wages, but using the right equipment could also go a long way toward increasing driver satisfaction.
---
Ensuring Efficiency
Late-model equipment that is properly maintained minimizes the risk of roadside breakdowns and delays, which increases driver efficiency. In an industry where many drivers are paid by the mile, reducing unscheduled stops and downtime contributes to driver satisfaction. A full-service lease ensures equipment is well maintained and increases uptime.
If a breakdown occurs, Penske can provide drivers with a replacement truck, which puts them back on the road faster and increases their ability to make an on-time delivery.
Properly maintained equipment also reduces the stress drivers face, particularly at roadside inspections.
Maximizing Comfort
Drivers spend the majority of their time in the cab of their truck, where they both work and rest. There are several comfort features Penske's customers can spec on vehicles, such as auxillary power units that keep drivers comfortable without the need to idle.
Equipment manufacturers are increasingly focused on creating intuitive, frustration-free truck interiors. Many have been working to create more room in the driver compartment and now offer more strategically placed controls. Manufacturers are also utilizing premium features, such as foam or spring-coil mattresses, premium audio systems and extra storage drawers, all of which are available in late-model equipment.
Increasing Safety
Drivers want to feel safe in the equipment they are operating, and there are several safety features that can not only make drivers more effective, but also increase their comfort level. Safety technology could be particularly useful in attracting younger drivers, females, and those new to the industry. Plus, the American Trucking Associations has reported that driver-assist technologies could also make the job less stressful.
Penske Truck Leasing offers several safety systems, including collision mitigation technology, which comes standard on Penske rental tractors. The systems use a camera positioned on the front of the vehicle as well as radar. The two technologies work together to provide active brake assistance and warnings such as lane departure and blind spot detection.
Another technology, lane departure warning systems, can warn the driver when the vehicle begins to move out of its lane unless a turn signal is on in that direction. Some systems can apply automatic braking, which activates the vehicle's brake system when sensors monitor the presence of vehicles ahead and around the vehicle or detect any situation where there's an impending collision.
Penske Truck Leasing associates can work with customers to identify the most useful safety features and equipment specifications to meet their overall goals.
October 2018