Three Ways Fleet Owners, Drivers Can Work Together to Improve Their CSA Scores
When hiring drivers, a growing number of fleet owners are turning to the Federal Motor Carrier Safety Administration's (FMCSA) Pre-Employment Screening Program (PSP) to assess a driver's history. PSP records become a part of a driver's resume, including five years of crash history and three years of inspections.
While a number of violations ultimately come down to the drivers' responsibility, some are dependent on the fleet owner or the shipper, which is making some drivers more selective about who they will work for. A growing number of drivers are using fleet owners' scores under the Compliance, Safety, Accountability (CSA) program to determine where they want to work, which means fleet owners with the best maintenance ratings are more likely to attract drivers while also improving their CSA scores.
Here are three ways fleet owners and drivers can work together to improve ratings.
1
Emphasize Pre and Post-Trip Inspections:

Chuck Pagesy, Director of Safety for Penske Truck Leasing, said it is critical for a driver to complete a thorough pre-trip inspection before he or she hits the road."Conversely, when he is done with the day he provides a complete post trip inspection and alerts his supervisor so he is aware of any defects and can get the truck into the shop," he said. "Very few maintenance violations should occur on the road because if you're doing a pretrip inspection at least once a shift—you should know if your tread is low or if you are getting a chaffed hose."
2
Routinely Service and Quickly Repair Trucks:
If drivers spot a maintenance issue, it is up to the fleet owner to repair it right away. Pagesy said that one benefit of contract maintenance is that fleet owners can tap into a vast network of shops while on the road. "If you deal with someone that has 800 shops across the U.S. and Canada, your driver on a regular basis should be in the vicinity of a Penske shop so they can come in for repairs as opposed to waiting until they return," he said.

Utilizing a shop network can also cut down on driver frustration. "We are open extended hours and keep an assortment of commonly used parts," Pagesy said. "A driver doesn't have to worry about payment and hopefully they don't have a long delay."
He added that there are still a lot of drivers that get paid by the mile. "It is in the driver's best interest to make sure they have their trucks serviced on a national basis so they're able to get more miles underneath them rather than waiting at a truck stop for something to get fixed," he said.
By conducting preventive maintenance and utilizing newer equipment, fleet owners can also reduce maintenance violations, Pagesy said.
3
Properly Secure Loads:
Improperly secured loads pose a safety risk and come with a hefty CSA severity weight—seven points— that also affects the driver's score. It is the driver's responsibility to ensure the load is properly secured even if he or she isn't the person who loaded the trailer, which makes collaboration important.

"Shippers and fleet owners need to partner to make sure loads are properly secured even though the regulation specifically states it is the fleet owner's responsibility," Pagesy said.
The Commercial Vehicle Safety Alliance Executive Director Stephen Keppler said load securement violations make up one of the common violations behind brakes, lights and tires, and the agency has noted that violations are increasing.
Pagesy said, "Some drivers are very particular and will want to make sure they personally secure the load. Some will put more faith in the shipper, but just because you pick up a trailer at a customer's site doesn't mean it is properly secured."
Sometimes loads are sealed when drivers pick up trailers, but Pagesy said drivers can ask the shipper to open the load. "You have to be careful when you pick up a trailer that is sealed. The way the regulations are written, it is the driver's responsibly to make sure the load is secured," he said.
All freight, whether in a dry van, refrigerated trailer or on a flatbed, must be secured. Pagesy said drivers need to pay particular attention when they are hauling irregular freight. Also, drivers should stop regularly to check the load while en route.
Securing loads has gotten easier. "Over the years they don't use as many chains and cables. Now a lot of the straps are made of Kevlar or ballistic nylon, so the straps are lighter and stronger," Pagesy said.
What is the Pre-Employment Screening Program?
The Pre-Employment Screening Program (PSP) was created by the Department of Transportation's Federal Motor Carrier Safety Administration (FMCSA) to help fleet owners assess a driver's crash and serious safety violation history as a method of preemployment screening. Fleet owners and drivers can access information at www.psp.fmcsa.dot.gov. FMCSA conducted a study on PSP's safety impact and found that companies regularly using PSP have, on average, reduced their crash rates by eight percent and their driver out-of-service rates by 17 percent.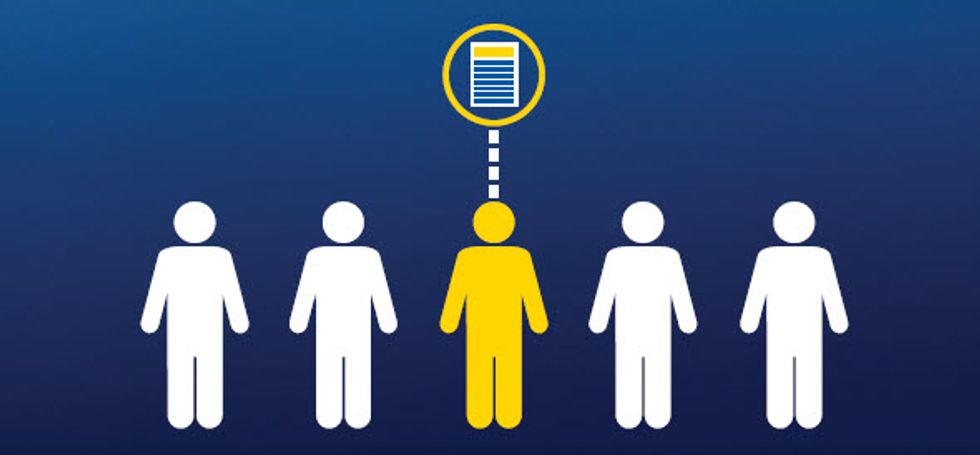 June 2015 / Updated May 2018