Leasing Allows Advantages of a Private Fleet While Minimizing the Challenges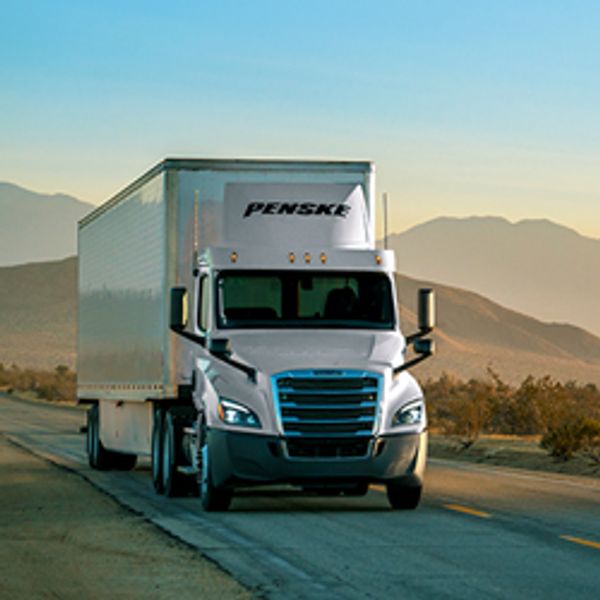 Private fleets enable companies to provide exceptional levels of customer service, which they couldn't get on the open market, especially when transportation and logistics capacity is constrained, according to the latest edition of the National Private Truck Council's (NPTC) Benchmarking Survey.
---
"Operating a private fleet provides control over service levels, guarantees availability in an otherwise tight market, and increasingly is a cost-competitive alternative to for-hire rates," NPTC said in its report.
However, operating private fleets also comes with some challenges, including cost, safety and maintenance, NPTC reported. Full-service leases can help companies address several of the primary trials associated with operating a fleet.
Cost
Among respondents, 61% of private fleets reported that their fleet is used as leverage against for-hire carrier service and pricing, but fleets still need to manage their spend. NPTC said that private fleet managers are looking to drive their value proposition by implementing cost-effective transportation solutions. Leases provide predictable monthly costs that are established in advance. Leases also remove some of the hidden costs of ownership, such as maintenance and washing. As a result, it's easier for companies to plan and forecast their budgets.
Safety
The NPTC report showed a direct link between safety and customer service, with 52% of respondents saying that safety was an essential part of the customer service dynamic. Penske invests in late-model equipment, which includes several safety technologies. NPTC said fleets continue to increase the amount of advanced safety technologies in their fleet operations. "With the exception of electronic stability control and tire inflation, all the safety technologies showed single-digit gains year over year," NPTC said.
According to the report, private fleets have increased their use of automatic transmissions, disc brakes, adaptive cruise control, collision warnings and lane departure warning systems. Some safety equipment comes standard on Penske's tractors and other safety technology can be added based on a fleet's needs.
Maintenance
Maintenance is critical to maintaining a safe, reliable fleet, and inadequate maintenance can result in equipment failures, out-of-service violations, missed deliveries and poor customer service. However, managing and maintaining a commercial fleet gets more complicated as vehicle technology advances, which is happening at an increasingly rapid rate.
Maintenance is included with a full-service lease, which enables companies to focus on their core business rather than worrying about maintaining equipment. It also ensures fleet operators don't have to invest in costly tooling and software needed to repair and maintain equipment. Penske utilizes the latest equipment to maintain their contract vehicles.
Further complicating maintenance is the technician shortage the industry is facing. The U.S. Bureau of Labor Statistics said trucking will need to recruit 67,000 new technicians by 2022 in order to keep up with growth in the industry or just to replace the men and women currently working in the industry.
Outsourcing maintenance means fleet operators don't have to recruit and retain technicians. Penske has made attracting technicians a priority and devotes time to working with organizations to find technicians and encourage potential employees to enter the field.
January 2020