FMCSA Issues Exemptions, Emergency Declarations to Support Motor Carriers During Pandemic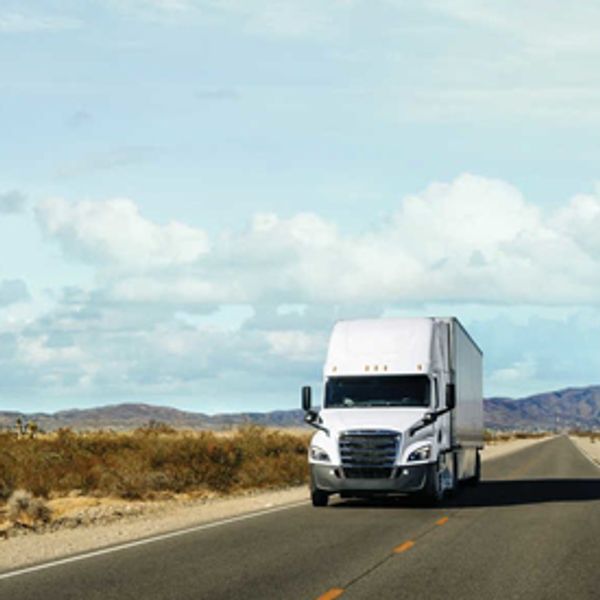 The Department of Transportation (DOT) has deemed the trucking industry essential during COVID-19. The Federal Motor Carrier Safety Administration (FMCSA) has implemented hours-of-service relief for motor carriers through May 15, extending the declaration initially released on March 13. The agency's declaration grants exemption from Parts 390-399 of the FMCSA, which covers hours of service, parts and accessories needed for safe operation and longer combination vehicles.
---
"Because emergency conditions have not abated, FMCSA is extending the emergency declaration and associated regulatory relief," FMCSA said in a written notice. "This extension of the emergency declaration addresses national emergency conditions that create a need for immediate transportation of essential supplies, equipment and persons, and provides necessary relief from the FMCSA for motor carriers and drivers engaged in the transport of essential supplies, equipment and persons."
FMCSA's emergency declarations provided relief for drivers supporting emergency efforts and handling of:
Medical supplies and equipment related to the testing, diagnosis and treatment of COVID-19
Supplies and equipment necessary for community safety, sanitation and prevention of community transmission of COVID-19, such as masks, gloves, hand sanitizer, soap and disinfectants
Food, paper products and other groceries for emergency restocking of distribution centers or stores
Immediate precursor raw materials, such as paper, plastic or alcohol
Liquefied gases to be used in refrigeration or cooling systems
Equipment, supplies and persons necessary to establish and manage temporary housing, quarantine and isolation facilities related to COVID-19
FMCSA has also issued a waiver that allows truck drivers with commercial learner permits to operate during the COVID-19 crisis without a commercial licensed driver in the front seat of the cab, provided the CDL driver is in the truck. The waiver is in effect until June 30 or the revocation of the president's declaration of national emergency.
To help ensure there are available professional drivers, Jim Mullen, acting administrator of the FMCSA, has announced that the agency would allow third-party CDL test examiners who are authorized to administer CDL skills tests to manage CDL knowledge tests without completing a training course for the test.
FMCSA also announced that it expanded its COVID-19 emergency declaration to allow examiners to conduct commercial driver license skills tests without being physically in the truck, using such technologies as in-cab cameras, online testing and cellphones.
FMCSA said granting the waiver "is in the public's interest because CDL and CLP holders play a critical role in delivering necessary passengers and property, including shipments of essential supplies, in response to the COVID-19 public health emergency."
Mullen said 25,000 to 30,000 people nationwide obtain a CDL permit each month, and those numbers will likely decrease because at least 22 states have closed their Department of Motor Vehicles amid the pandemic.