Mitigate Risks Associated with Diesel Technician Shortage Through Leasing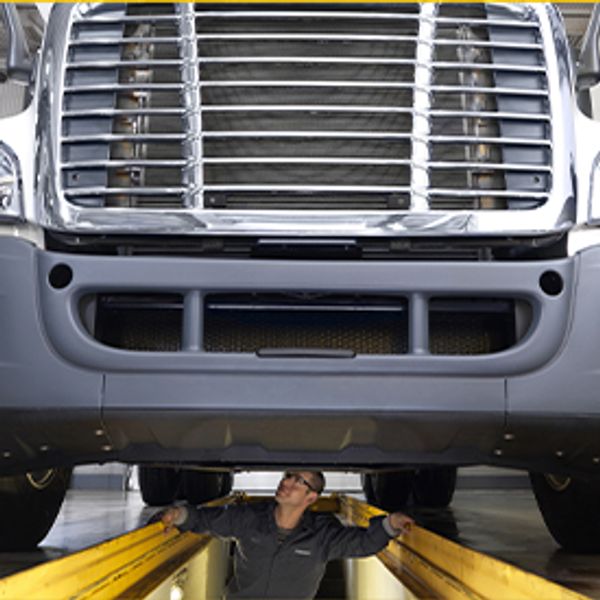 The trucking industry is facing a significant shortage of qualified diesel technicians. The number of technicians needed varies, but a December 2018 report by the Tech Force Foundation estimates that the heavy-duty diesel service business will require more than 4,300 new technician positions this year. Coupled with a replacement demand projection of more than 25,000 techs due to retirements, employment changes and other factors, the trucking industry needs to hire nearly 30,000 heavy-duty truck technicians this year, the report said.
---
"The diesel technician shortage is very apparent," said Mike Hasinec, vice president of maintenance for Penske Truck Leasing. "It's a very big concern as more seasoned technicians will be retiring over the next five years or so."
Hasinec said a growing number of fleets are turning to leases to help ease the burden of finding technicians. "Customers come to us so they can focus on their core competencies and let us take care of their uptime and their vehicles," he said.
Penske is making significant investments to attract, train and retain technicians. "We have a good presence in various schools and various organizations, such as Tech Force, from our recruitment team as well as others in our organization," Hasinec said.
Technicians are more likely to stay in a position if their employer is investing in current tools and technology. Hasinec noted that the pace of change is increasing, which means new tooling is required more often. "We invest millions of dollars each year to replace worn-out or new tools to meet the new technologies," he said.
Providing technicians with the training they need to progress in their career as well as the ability for growth into leadership can aid in retention. Penske has developed a learning plan for its various levels of technicians that give them a career path.
"We have our own internal technician certification program that is recognized as being certified by the the National Institute for Automotive Service Excellence as an accredited training program," Hasinec said. "We also provide training through our various suppliers on their components and chassis, not to mention our own technical training team."
Penske's training library has close to 1,000 web-based training modules from its suppliers and its internal multimedia team. "We're making the investment to ensure that we have the right technicians to maintain our customers' fleets in order to provide them with safe and reliable vehicles that will allow them to experience the greatest amount of uptime," Hasinec said.
May 2019