Fleets Can Improve Safety with Technology and Create a Better Safety Culture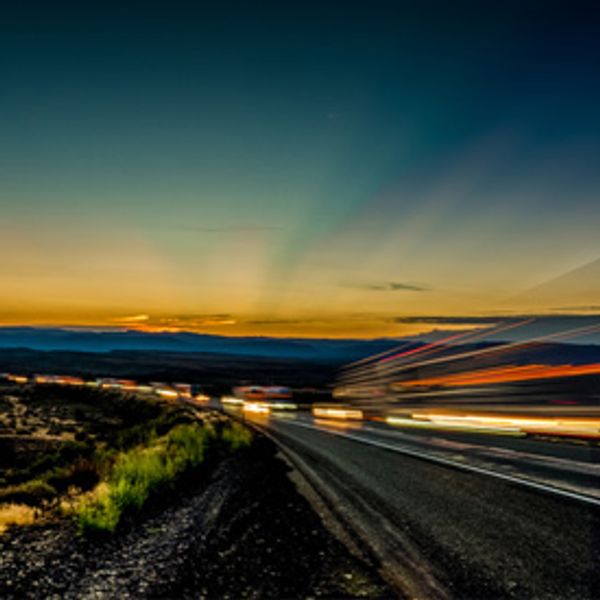 Fleets that prioritize safety through their management practices and use of advanced technologies can greatly improve their performance outcomes, according to a study from the National Surface Transportation Safety Center for Excellence.
---
The research team worked with the National Safety Council, state trucking associations and the insurance provider Travelers to take a close look at nine motor carriers that experienced significant improvements in safety.
"There are common elements to fleet safety programs that can help virtually any carrier effectively protect their equipment, their cargo and, most importantly, their drivers," said Chris Hayes, second vice president of transportation, risk control at Travelers. "This study highlighted safety measures that proved most effective for the participants and can be incorporated by others to achieve positive results."
Six out of nine carriers reported that adopting at least one advanced safety technology significantly improved safety outcomes. One carrier reported a 56% decrease in preventable, rear-end collisions after equipping its trucks with automatic emergency braking systems, according to the report. Other technologies utilized include video-based onboard safety monitoring systems, lane-departure warnings, blind spot detection and stability control systems.
Similarly, six out of nine carriers reported that building a strong safety culture increased safety outcomes. Management and driver support of safety programs was especially important. Several carriers also reported benefits from generating buy-in from other parts of the carrier's organization, including the operations department and dispatch.
There was no silver bullet for improved safety performance. "Overall, the carriers attributed their success not to one 'single fix' solution but rather the fact that they adopted a comprehensive approach to safety culture and practices within their companies, specifically the adoption of advanced safety technologies," said Matthew Camden, the project's principal investigator and senior research associate for the Virginia Tech Transportation Institute's Center for Truck and Bus Safety.
The report found that it was a combination of utilizing comprehensive management practices, implementing new technologies, improving driver and manager training, and utilizing hiring guidelines, scheduling and vehicle maintenance procedures that improved safety.
"The results of this study indicate that a comprehensive approach to reducing crashes — which includes deploying advanced technology and building a strong organizational safety culture — can reduce fatalities and injuries on our roadways," said Alex Epstein, director of transportation safety for the National Safety Council.
Available Safety Technology
A growing number of fleets are taking advantage of the latest onboard technologies, which range from devices that help control the vehicles to recorders that capture data. Several safety features come standard on Penske Truck Leasing's tractor equipment.
Reduce the Risk of a Crash
Collision-Mitigation Systems: Collision-mitigation systems rely on radar and cameras to detect potential crash situations, such as when the distance between the truck and a vehicle gets too close. The two technologies work together and provide more active brake assistance and warnings, such as lane departure and blind spot detection. In the past, the systems relied solely on radar.
Lane Departure Warning Systems: A lane departure warning system is a mechanism designed to warn the driver when the vehicle begins to move out of its lane unless a turn signal is on in that direction.
Automatic Braking: Automatic braking is safety technology that spontaneously activates the vehicle's brake system when sensors monitor the presence of vehicles ahead and around the vehicle or detect any situation where there's an impending collision.
Air Disc Brakes: Air brakes are designed to improve the stopping distance of a vehicle, which can help prevent crashes.
Enhance Driver Training
Video-Based Onboard Safety Monitoring Systems: These systems are designed to monitor and improve the driving behavior of truck drivers. The National Transportation Safety Board (NTSB) has recommended that private fleets deploy video system recorder technology to monitor drivers, saying the systems are a proactive tool to identify and reduce risky driving behavior, such as speeding, distracted driving or drowsy driving. NTSB also said onboard video systems can provide valuable information for evaluating crashes. The systems can record video either continuously or as the result of a triggering event.
September 2019