New Maritime Mandate to Increase Demand for Low-Sulfur Fuel, May Drive Prices Higher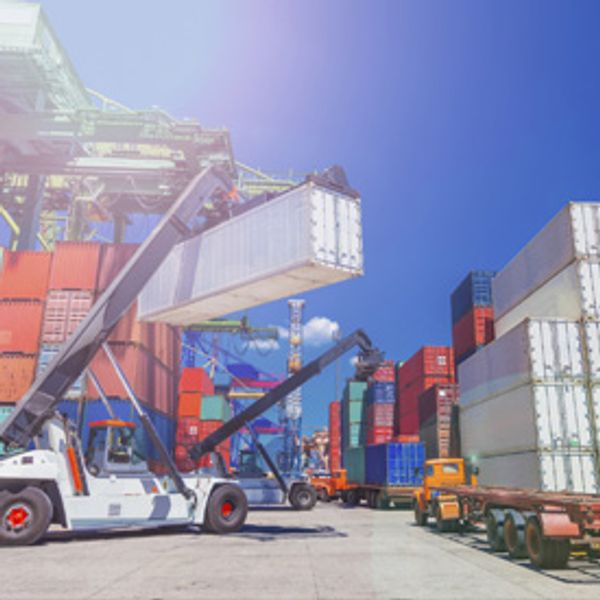 Beginning Jan. 1, 2020, new international rules put forth under the International Maritime Organization will reduce the sulfur content in marine fuels to 0.5%, down from 3.5%, and the change is expected to have a ripple effect throughout the fuel industry. Increased demand for very-low-sulfur diesel fuel could drive prices higher. A report from the U.S. Energy Information Administration (EIA) on energy markets and the rule, which is referred to as IMO 2020, said a shift in petroleum product pricing may begin as early as mid-to-late 2019, with the effects on prices to be most acute in 2020. EIA resources say it is a potential for an 11-cent spike.
---
"The change in sulfur limits has wide-ranging repercussions for the global refining and shipping industries as well for petroleum supply, demand, trade flows and prices," EIA said in the report. "EIA anticipates that the effects on petroleum prices will be most acute in 2020, and the effects on prices will be moderate after that."
Analysts vary in their estimates, and the EIA has said timing and magnitude of the effects resulting from IMO 2020 are highly uncertain.
Penske Truck Leasing is closely monitoring analysts' forecasts, market data and supply. Penske has long-term supply contracts with its suppliers, which will ensure supply is available even if shortages occur. In addition, Penske uses its bulk buying power to secure the best prices on fuel.
Industry Expectations
The shipping industry uses an estimated four million barrels of fuel each day. Shippers have several options to meet the new standard. In addition to burning compliant fuel, they could install scrubbers that capture the sulfur in the exhaust gas produced from high-sulfur fuels, burn liquified natural gas or risk fines by remaining non-compliant.
While there is still great uncertainty as to what path shippers will choose, Garrett Huffman, marine director for Motiva Marine, estimates that 2,500-3,000 ships will have scrubbers come Jan. 1, 2020. This is close to 5% of the ocean-going vessels. Analysts expect the majority of shipping companies to significantly increase their use of diesel. Huffman said 60% will burn compliant 0.5% fuel and 35% will burn 0.1% going forward. He added that some test trials are being done with biodiesel and renewable diesel, but its use is very limited.
Relief Options
A group of industry stakeholders has sent a letter urging the Trump administration to take action to ensure adequate supplies of fuel for freight movement, air travel and home heating once IMO 2020 takes effect.
The letter, which was signed by American Trucking Associations CEO Chris Spear, Airlines for America CEO Nicholas Calio and New England Fuel Institute CEO Sean Cota, said there is consensus that the trucking, airline and home heating oil industries will be negatively affected by the IMO 2020 pricing pressure.
The requestors asked the administration to stand ready to release fuel from the Northeast Home Heating Oil Reserve and, if appropriate, additional oil from the Strategic Petroleum Reserve in order to address market disruptions. The letter also asks the administration to monitor the actions of OPEC throughout the IMO 2020 transitions to ensure any changes to the cartel's output do not exacerbate markets and to take additional steps as necessary to preserve American economic and energy security interests and minimize consumer impacts. This may include, but is not limited to, actions to lower the cost of transporting crude oil and refined products.
Spear, Calio and Cota wrote that the U.S. must "prepare for any and all outcomes as it relates to the IMO 2020 transition, including the possibility of market disruptions." They wrote, "We believe there are tools at the administration's disposal that can help ensure a smooth transition and protect American trucking companies, air transportation and home heating fuel consumers."
November 2019