CVSA's Roadcheck to Focus on Anti-Lock Braking Systems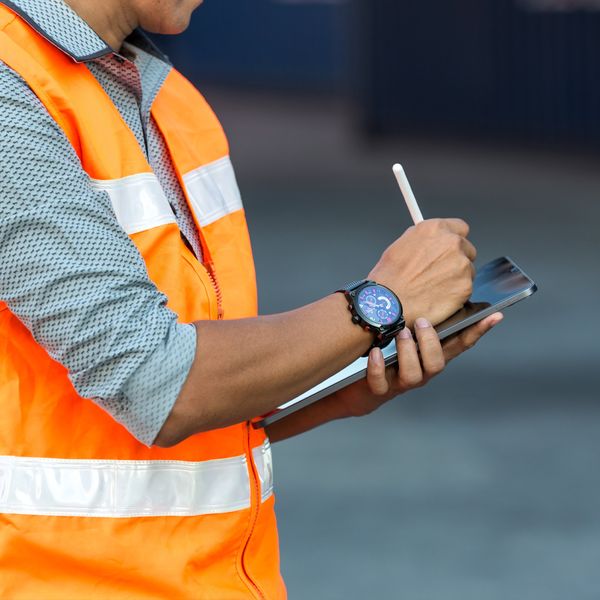 During the Commercial Vehicle Safety Alliance's (CVSA's) upcoming International Roadcheck, which takes place May 16-18, inspectors will focus on anti-lock braking systems (ABS) and cargo securement. The 72-hour inspection and enforcement event will occur throughout North America with CVSA-certified inspectors checking commercial motor vehicles and drivers at weigh/inspection stations, designated inspection areas and along roadways.
---
CVSA said that although ABS violations are not out-of-service violations, ABS plays a critical role in reducing the risk of collisions by preventing the wheels from locking up or skidding, allowing a driver to maintain control of the vehicle while braking.
Brake Maintenance
While fleets and drivers will want to prepare for Roadcheck, brake safety is crucial year-round. Brakes must hold up under demanding conditions, and Chris Hough, vice president of maintenance design and engineering at Penske Truck Leasing, said regular inspections by qualified service technicians and proper pre- and post-trip inspections by drivers can ensure brakes perform as expected.
Penske's technicians focus on brakes during regular and preventive maintenance (PM) inspections. ABS consists of wheel speed sensors, ABS pressure modulator valves, and the electronic control unit (ECU) that monitors wheel motion during braking and adjusts the brake pressure. During maintenance, Penske's technicians check each component of the system.
Technicians also check brake lining thickness, drum/rotor condition and air line routing. They look for air leaks and inspect tractor and trailer air lines for chafing. As part of its PM guidance, Penske Truck Leasing replaces the brake lining between 5/16 and 3/8 of an inch.
Professional drivers can also ensure brake safety by checking brake lining thickness and air lines during pre- and post-trip inspections on both the tractor and trailer. "Drivers should ensure glad hand seals are in good condition and not leaking and ensure tractor and trailer air lines are properly secured and not rubbing the catwalk when connected," Hough said.
Additionally, drivers must perform a one-minute air leak test during pre-trips to confirm there is no drop in pressure. Releasing the parking brakes and applying the brake pedal/treadle valve can help drivers monitor their air gauges, and the tractor should not lose more than two pounds of pressure in a one-minute period of time. A combination tractor/trailer should not lose more than three pounds of pressure in a one-minute period of time. If it does, it needs to be repaired before a driver continues with their trip for the day.
Adjustment problems and air leaks are always at the top of the out-of-service criteria. Brakes are sometimes cited as being out of adjustment when they are on the verge of adjusting. To prevent that, Hough advises drivers to "stab" the brakes. That means they apply the brakes several times at a high PSI level — 90 or better — when pulling into a scale or inspection location. "On the Penske side, the majority of our tractors have air disc brakes. Brake stroke adjustment is no longer an issue with air disc brakes," he said.
Cargo Securement
Drivers and carriers are responsible for ensuring the loads they haul are properly secured. CVSA said improper cargo securement poses a serious risk because it affects the vehicle's maneuverability, and unsecured loads could shift or even fall, resulting in traffic hazards and vehicle collisions. "If a load isn't properly secured, it can cause a lot of damage to the trailer and the vehicle, and the carrier is responsible for that," Hough said.
Drivers often have no role in loading the trailers or containers they are hauling, but they still need to check the cargo and ensure it is secure. Chuck Pagesy, director of safety at Penske Truck Leasing, said shippers might seal their loads prior to pickup or drivers may pick up a drop-and-hook load that is ready to go. "The drivers should ask to break the seal," he said, adding that drivers should check securement on remaining freight after every delivery on a multiple-stop load.
Level I Inspections
In addition to focusing on brake systems and cargo securement during a North American Standard Level I Inspection, inspectors will ensure coupling devices, driveline/driveshaft components, driver's seat, fuel and exhaust systems, frames, lighting devices, steering mechanisms, suspensions, tires, wheels, rims, hubs and windshield wipers are compliant with regulations.
Inspectors will also check the driver's operating credentials, hours-of-service documentation, status in the drug and alcohol clearinghouse, seat belt usage, and for alcohol and/or drug impairment.
Vehicles that successfully pass a Level I or Level V Inspection without any critical vehicle inspection item violations may receive a CVSA decal that is valid for three months.