Proper Maintenance, New Crash Review Procedures Can Help Boost CSA Scores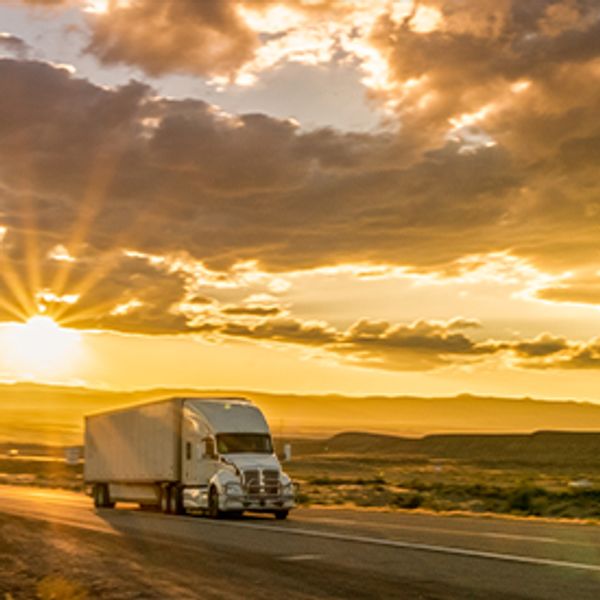 Every point counts for drivers and fleets under Compliance, Safety, Accountability (CSA), the Federal Motor Carrier Safety Administration's (FMCSA) data-driven safety compliance and enforcement program. Proper maintenance is one of the best ways to minimize the risk of a violation. However, in some cases, a violation is beyond a driver's control, such as a truck crash when the driver was not at fault. While this type of event had resulted in points in the past, CSA has announced its plans to change this.
---
Recording Crashes
FMCSA said it plans to make a demonstration program that allows truck crashes in which the driver was not at fault to be listed as "not preventable" in CSA scores permanently beginning in August.
"Based on positive feedback from industry stakeholders, the department will propose to make this demonstration program permanent," said U.S. Department of Transportation Secretary Elaine Chao, while speaking at the 2019 Mid-America Trucking Show.
The U.S. Department of Transportation (DOT) launched its two-year Crash Preventability Demonstration Project on Aug. 1, 2017. Before the demonstration project, fatal crashes listed on a fleet's safety profile did not identify whether or not the carrier was at fault in the crash. Under the demonstration program, a crash that was deemed as non-preventable would mean the carrier's private Crash Indicator Behavioral Analysis Safety Improvement Category, or BASIC, score would be recalculated with the crash omitted.
FMCSA said eight types of crashes would be automatically eligible for a review, including a commercial motor vehicle being struck by a motorist driving under the influence, by a driver driving in the wrong direction, or when the commercial motor vehicle is legally stopped or parked.
FMCSA would also review crashes when the commercial motor vehicle (CMV) is struck in the rear as well as a crash that damages a vehicle after striking an animal in the roadway, a crash in which a vehicle is struck by objects such as falling trees or rocks and when a vehicle is struck by cargo or equipment from another vehicle. It would also review crashes caused by an individual's attempt to commit suicide by stepping or driving in front of a CMV.
Minimizing Violations
Regular maintenance as well as thorough pre- and post-trip inspections are one of the best ways to reduce violations at roadside inspections.
The top three violations at roadside inspections nationally in 2018 were an inoperable required lamp, clamp or roto-type brake out of adjustment, and operating a CMV without proof of a periodic inspection.
Some violations result in out-of-service orders, which negatively impact a carrier's CSA BASIC score, which could lead to a compliance review and may ultimately affect a carrier's Safety Fitness Determination rating, the Commercial Vehicle Safety Alliance said.
During the 2018 Roadcheck, the top vehicle out-of-service conditions were for brake systems, tires and wheels, and brake adjustment.
Mike Hasinec, vice president of maintenance for Penske Truck Leasing, recently provided a list of items that should be checked regularly as a best practice. He suggested drivers as well as technicians:
Ensure brakes are in adjustment – for vehicles with automatic slack adjusters, vehicles can be cited as out of adjustment even if they are on the verge of adjusting, but the hard application (over 90 PSI) several times should force-adjust any brakes that were close to adjusting
Inspect trailer light cord and air lines for condition – and confirm there's no chafing
Inspect glad hand seals on tractor and trailer for condition – and confirm there are no leaks
Inspect tires for irregular wear and proper tread depth – steer requirement is 4/32-inch but a best practice is to look for 6/32 or better; the drive tire requirement is 2/32-inch but a best practice is to look for 4/32 or better
Check all lights for being operational
Check both air and electric horns for proper operation
Overall walk-around to check all fasteners (frame, wheel, etc.) for looseness or rust
Ensure there is no broken glass