Emissions, Safety Equipment Increase Total Cost of Ownership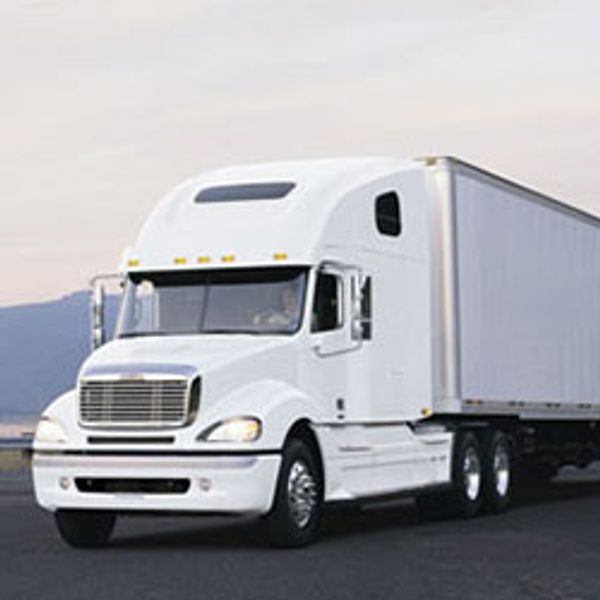 Emissions and safety equipment on new Class 8 tractor trailers continues to increase, which is adding to maintenance expenses and driving the total cost of ownership higher. Those increases, coupled with uncertainties surrounding the performance and maintenance needs of new tractors, is causing a growing number of fleets to lease equipment, said Mike Hasinec, vice president of maintenance support for Penske Truck Leasing.
"When somebody leases a truck with us, we're giving them a cost per mile that is guaranteed," Hasinec said.
"We're taking a big portion of that risk as the leasing company," Hasinec said. "It is our job to mitigate any increases in running costs."
Emissions Technology
The type and amount of emissions technology on new Class 8 tractors has increased steadily since 2004 due to Environmental Protection Agency (EPA) regulations. "When we had to buy EPA engines in 2007 and 2010, the first couple of years, just for the engine portion, went up several hundred percent from a running cost standpoint," Hasinec said.
Running costs haven't increased as much with 2014 and 2017 engines, which had to meet stricter greenhouse gas emission standards, but there were hundreds of new fault codes and new technologies deployed on the platforms that have changed maintenance needs. "It makes it more complex to navigate," Hasinec said.
In addition, 2017 tractors have two new indicators, a diesel exhaust fluid quality sensor and a soot sensor. Some OEMs have added aerodynamic devices to improve fuel economy, which can also bring additional maintenance needs.
"If you don't have the infrastructure, diagnostics, training and tooling to keep up with it, it is incredibly difficult to handle the maintenance," Hasinec said. "Fleets have told us that with this technology, the investment you have to make in diagnostics, tooling and training investment has become overwhelming."
Regulatory Requirements
Regulatory requirements have also continued to increase. Electronic logging devices became mandatory in late 2017 and electronic stability control systems were required on large trucks beginning in 2017. "There are a lot of moving parts with our customers saying, 'I can't navigate through this maze anymore,'" Hasinec said.
Even if new technology isn't mandated, many fleets are implementing devices to improve safety, such as collision mitigation systems, in-dash cameras and adaptive cruise control.
Going forward, Hasinec expects to see mandates surrounding tire pressure monitoring systems and collision avoidance systems, which could create additional maintenance needs and additional training for technicians.
Because Penske Truck Leasing is focused on mitigating any increases in running costs, it works closely with original equipment manufacturers on new technologies and equipment deployments in advance. "We need to know what we need to focus on, whether it is tooling or training or working with other suppliers to know how that technology is going to work so you know what your options are," Hasinec said.
Hasinec sits on multiple customer councils and is engaged in the actual development of products as well as what OEMs are deploying. "I get a peek behind the curtain so to speak," he said, adding that the insight helps Penske provide the best solutions and long-term support for customers.
January 2018