3PLs Use Expertise, Technology to Help Shippers Traverse a Turbulent Market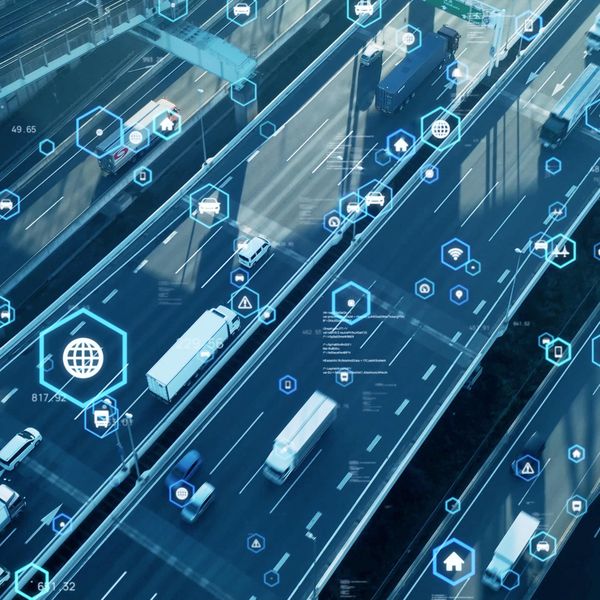 The logistics industry has been facing unrelenting pressures from surging demand, tight capacity, supply chain disruptions and inflation, and shippers are turning to logistics providers to help them navigate the turbulent operating environment. At the same time, logistics providers are harnessing powerful technologies to meet rising expectations for resilience.
---
"3PLs provide a sense of certainty," said Balika Sonthalia, a partner with the global strategic management consulting firm Kearney and lead author of the 33rd Annual State of Logistics Report.
Supply Chain Challenges
The logistics industry within the U.S. in 2021 rose 22.4% to $1.85 trillion, or 8% of 2021's $23 trillion gross domestic product (GDP). That growth was accompanied by chaos and high costs, and disruptions and increasing costs touched all major logistical sectors, according to the report.
Transportation costs — driven by increases in all modes and nodes — were up 21.7%. Road freight, the most significant segment of U.S. logistics expenditure, rose in 2021, growing by 23.4% to $831 billion. Captive fleet costs went up 39.3%. Rail costs in the U.S. also increased, going up 18.8%, while U.S. water shipment costs increased 23.6%. Air freight costs increased by 19.2%.
Given the significant number of disruptions that continued to plague the industry, the logistics industry has worked to increase resilience and agility. "Relative stability may or may not return, so the logistics sector must invest now in controlling what factors it can," the report said.
The Role of Technology

In today's environment, planning must be done with a substantially higher level of sophistication, foresight and collaboration, according to the report, which was introduced by the Council of Supply Chain Management Professionals (CSCMP) and presented virtually by Penske Logistics on June 21.
As a result, the momentum toward control towers is intensifying, with 3PLs and technology providers leading the way. The report's authors predict the expansion of logistics management capability into end-to-end supply chain visibility and control will remain strong.
Andy Moses, senior vice president of sales and solutions for Penske Logistics, said a control tower — a physical or virtual platform linking multiple supply chain domains for synchronized actions against potential disruptions — helps to align responsibilities by bringing different functional perspectives together into a single window on the supply chain. With a unified view, functions are more likely to pull in the same direction and optimize across the enterprise. The control tower can also give people tools to collaborate and make holistic decisions, he said.
The State of Logistics Report, which is produced annually for the CSCMP by the global consulting firmKearney, added that cutting-edge technologies, such as the Internet of Things (IoT), artificial intelligence (AI) and machine learning (ML), will take control towers even further — enabling supply chains to make autonomous decisions about rapidly changing circumstances.
"This would ultimately liberate logisticians from day-to-day operations and empower them to focus on exceptional, high-value interventions. We are already seeing steps in this direction," the report stated.
Moses said there is a trend toward prediction and recommendation as well as reporting where a control tower analyzes incoming data, generates possible outcomes and provides recommendations on possible courses of action.
July 2022