Improve Driver Safety and Coaching Through Camera Technology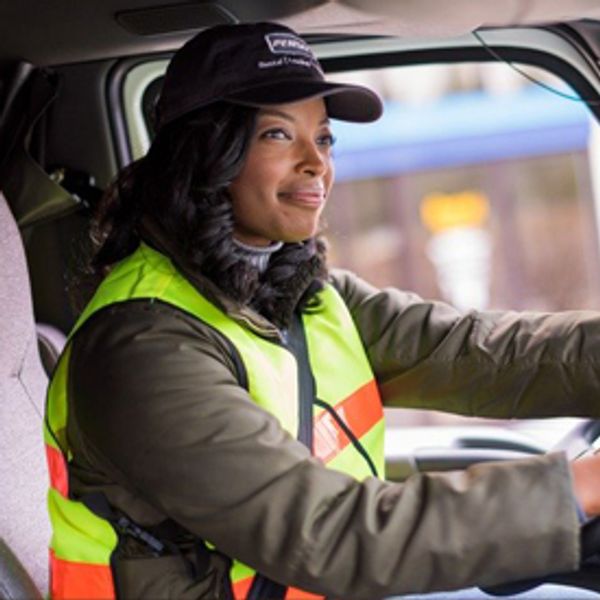 The use of safety technology in the trucking industry is on the rise and Penske continues to invest in onboard video technology to improve driver coaching, reduce liability and exonerate drivers. Penske Logistics is among fleets that have installed both forward- and driver-facing cameras, and the company now has 3,000 cameras in use. What's more, it has seen significant safety improvements since implementing the technology in 2018.
---
Jason Herr, vice president of safety for Penske Logistics, said there had been fewer collisions and third-party liability claims are down 40% compared to pre-camera levels. In addition, associates engage in just over 1,300 coaching sessions weekly, which help drivers do their jobs better. "For us, from the beginning of this journey it was all about the coaching," he said. "It is an awesome feeling to know that we're helping those associates do their best work."
The cameras, which are from SmartDrive, rely on a trigger-based system and are activated by an event, such as hard braking. "That is reviewed by a SmartDrive employee. They make a recommendation they pass to our site leaders, and our site leaders reach out to drivers for improvement or a pat on the back," Herr said.
Drivers have been receptive to customized coaching. "Now we can show them where they need to improve. In the past it was anecdotal," Herr said, adding that drivers can't improve what they can't see. "It is like athletes who use game film to improve their performance. We weren't giving our drivers that resource and opportunity to improve, but now we are."
Fleets considering adding cameras frequently worry about drivers' reactions to the technology and the potential loss of drivers. Penske Logistics tried to ease driver concerns by rolling the technology out in a pilot mode, communicating the benefits with drivers and focusing on change management.
"We explained that the camera is going to be helpful in exonerating the driver," Herr said. "We went to the extent of creating an exoneration video to show how the camera is protecting us. That had a huge impact on driver acceptance."
Herr said a fun part of his experience has been to talk to Penske Truck Leasing customers and walk them through Penske Logistics' experience. "In the safety world it is great to share success to ultimately save human lives," he said.
Chuck Pagesy, director of safety for Penske Truck Leasing, said the addition of cameras is typically a customer decision. However, those in leasing can offer input and help customers find the right safety solutions for their fleets and drivers.
February 2020