Private Fleets Gain a Competitive Advantage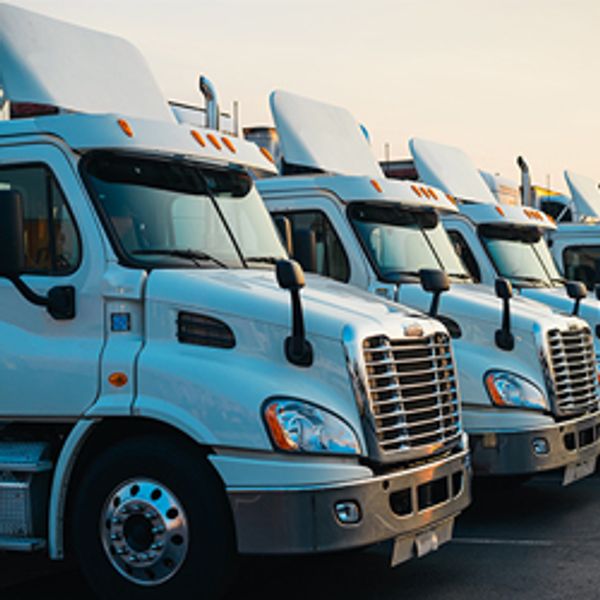 Exceptionally strong demand for trucking services by manufacturers, retailers and distributors is outstripping the supply of trucks and available drivers in many markets, especially during peak usage. Plus, skyrocketing for-hire carrier rates, shrinking capacity and increasing freight volumes are expected to continue, all of which are contributing to the value a private fleet can provide, the National Private Truck Council (NPTC) said in its latest benchmarking survey.
---
"In the vulnerable market that this shortage creates, private fleets are getting more attention in a positive way from upper management," NPTC said in its 2018 Benchmarking Survey Report. "Companies are discovering that private fleets are a huge competitive advantage and the case for their justification has never been stronger."
Findings from this year's study show that the majority of companies—92%—describe customer service as the overriding purpose for having a private fleet. "Cost, capacity and control are cited as well as interrelated reasons," the survey said.
Just over half, 52%, of respondents said safety is an important part of the customer service value. "Private fleets provide opportunities for cost reduction, revenue enhancement, leverage against higher rates, transportation expense control and even a competitive cost advantage," the survey reported.
Like all carriers, private fleets face the challenge of a driver shortage, but private fleets are uniquely stable and dependable long-term when compared to the rest of the industry, the report said. According to this year's study, private fleet drivers have a 15% annual turnover rate and stay with their companies just slightly under 10 years on average. By comparison, the annual driver turnover rate of for-hire carriers is at 94%.
Just over half, 52%, of respondents said safety is an important part of the customer service value.
Safety is another major competitive advantage, the report said. "Private fleets continue to report the highest safety performance in the industry," the survey said. "Fleets in this year's study have a DOT recordable crash rate of just 0.49 crashes per million miles, a slight decrease from last year's 0.61 accidents per million miles. More significantly, this crash rate is roughly three times better than the industry average according to FMCSA officials."
The future for private fleets remains strong with the majority, 70%, saying they plan to add equipment and haul more freight within the next five years, the survey found.
October 2018