Amid Disruption, Logistics Providers Focusing on Resilience, Technology and Relationships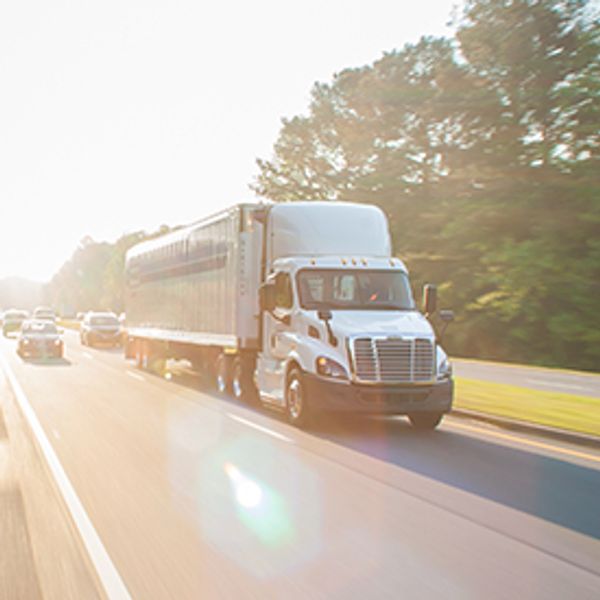 Business logistics costs increased slightly in 2019, which felt like a return to normal after 2018's fast GDP growth and capacity shortages. Then came the COVID-19 pandemic, which crashed into the global and U.S. economy and disrupted the supply chain. Logistics providers responded, serving as a valuable asset to shippers, and they are focused on resilience and agility as they move forward.
---
"Logistics leaders have spent the past few months responding to crises—often with prescience, efficiency, and a welcome dollop of charm," said Michael Zimmerman, a partner with the global strategic management consulting firm A.T. Kearney and lead author of the 31st Annual State of Logistics Report.
The report was introduced by the Council of Supply Chain Management Professionals (CSCMP) and presented virtually by Penske Logistics on June 23.
"Out of necessity, we've become an even more agile and stronger company. I'm a big believer that companies and people really should embrace adversity as a chance for opportunity," said Marc Althen, president of Penske Logistics.
Althen was one of several transportation executives who took part in a panel discussion following the report's release.
Jacqueline Bailey, North American regional lead, Cargill Transportation and Logistics, said COVID-19 tested the company's supply chain in ways they hadn't anticipated. "There have been disruptions that have happened in the past 12 to 18 months, whether that be strikes or hurricanes, that did prepare us and had us in a good position with contingency plans in place, but we definitely tested those in the last several months," she said, adding that she has seen a resurgence on the focus of relationships and the importance of being the shipper of choice.
Logistics Costs
In 2019, United States business logistics costs (USBLC) rose 0.6% to $1.63 trillion, or 7.6% of 2019's $21.43 trillion GDP, Zimmerman said.
USBLC data shows full truckload costs increased by 1.4%; less-than-truckload costs increased by 1.3%. There was a 5% increase in private and dedicated fleet costs, which drove the overall motor carrier sector to an overall 3% cost increase.
Road freight was the largest segment of domestic logistics spending in 2019, and Zimmerman said freight rates dipped year-over-year for six months straight last year. He added that carriers will need to do something to survive and perform better.
Big carriers are looking to technology to increase efficiency, and smaller carriers must look to apps to find better routes and backhauls, Zimmerman said.
Bailey said technology is driving efficiency. "It isn't railroading and trucking like it used to be. We've embraced technology, and technology is an important part of our industry," she said, adding that access to data is critical. "Everyone is using that data differently today to make those good data-driven, fact-based decisions."
Zimmerman expects to see continued technology investments from logistics providers. "They need to stay at the leading, not bleeding, edge of technology investment and implementation," he said.
Penske is continuing to invest in its ClearChain® suite of technology, accelerating some of its robotics and automation, and continuing to optimize internal processes, Althen said.
Needed Expertise
Logistics providers have proven they are valuable assets that came through in a crisis, which will bode well for them in the long term, Zimmerman said.
"Shippers that did not have 3PLs will feel like they muddled through but probably did so with a fair level of pain and incremental cost and so will be more open to outsourcing," Zimmerman said.
"Shippers that did have 3PLs should have largely seen good performance because 3PLs largely rolled up their sleeves and did their best and came through rather than invoking force majeure and brandishing contract clauses."
Additionally, there has been a dramatic move to turn multi-shoring and re-shoring into a reality, and logistics providers can provide value as shippers make the transition. Zimmerman said logisticians are going to have to be much more agile and informed about a broader array of imports, such as Vietnam or Mexico.
Zimmerman also expects to see the continued growth of e-commerce. U.S. e-commerce sales grew almost 15% in 2019 and should see increased growth in 2020. "COVID-19 was a big shot of adrenaline, increasing e-commerce adoption to a level were retailers, and CPGs can no longer treat it as a loss leader while hoping to grow traditional channels," he said.
All in all, the pandemic elevated the importance of logistics in the supply chain, said Craig Fuller, CEO of Freightwaves. He added that people's awareness of and respect for the industry has changed.
That should bode well for 3PLs as they move into 2021 and 2022, Zimmerman said.