The Role of Trucking Technology in Blockchain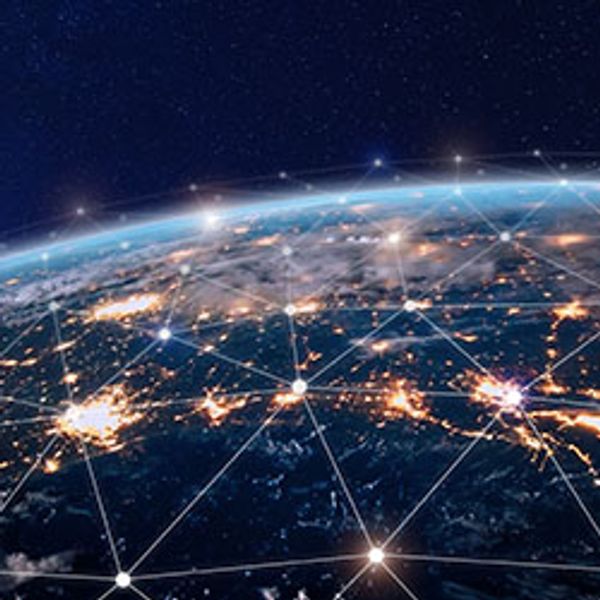 Blockchain technology is continuing to make headlines with some saying it could revolutionize the future of trucking and logistics by creating a new system of documenting transactions, tracking shipments and managing fleets.
Blockchain relies on several different technologies to record transactions between parties, and stores data in a central location. With blockchain, each movement is broken down into a block and transactions are documented every time a shipment changes hands. That creates a permanent, digital history as products move throughout the supply chain from the original source through the final leg of the journey.
The goal is to create one version of the truth, link information, create transparency surrounding all parties involved in the supply chain, and identify how they participated in the flow of goods and services. Within each block of movement, blockchain would identify the parties involved, price, date, location, quality, state of the product and any other information relevant to managing shipments and the products on the shipments. By linking the blocks together, everyone can see who has been a part of the process and can drill down into specific details associated with each movement.
Data and technology is at the core of blockchain, and trucking fleets will have a key role to play in documenting the movement of goods. Data flowing in from electronic logging devices, transportation warehouse systems and GPS devices can be used to track the flow of goods. In addition to recording and transmitting that data for blockchain purposes, carriers could analyze it to drive efficiencies, maximize routes and schedule drivers.
According to the 2018 Third-Party Logistics Study, the information shared via blockchain could increase visibility and dramatically reduce time delays, eliminate added costs, minimize human error and decrease corruption.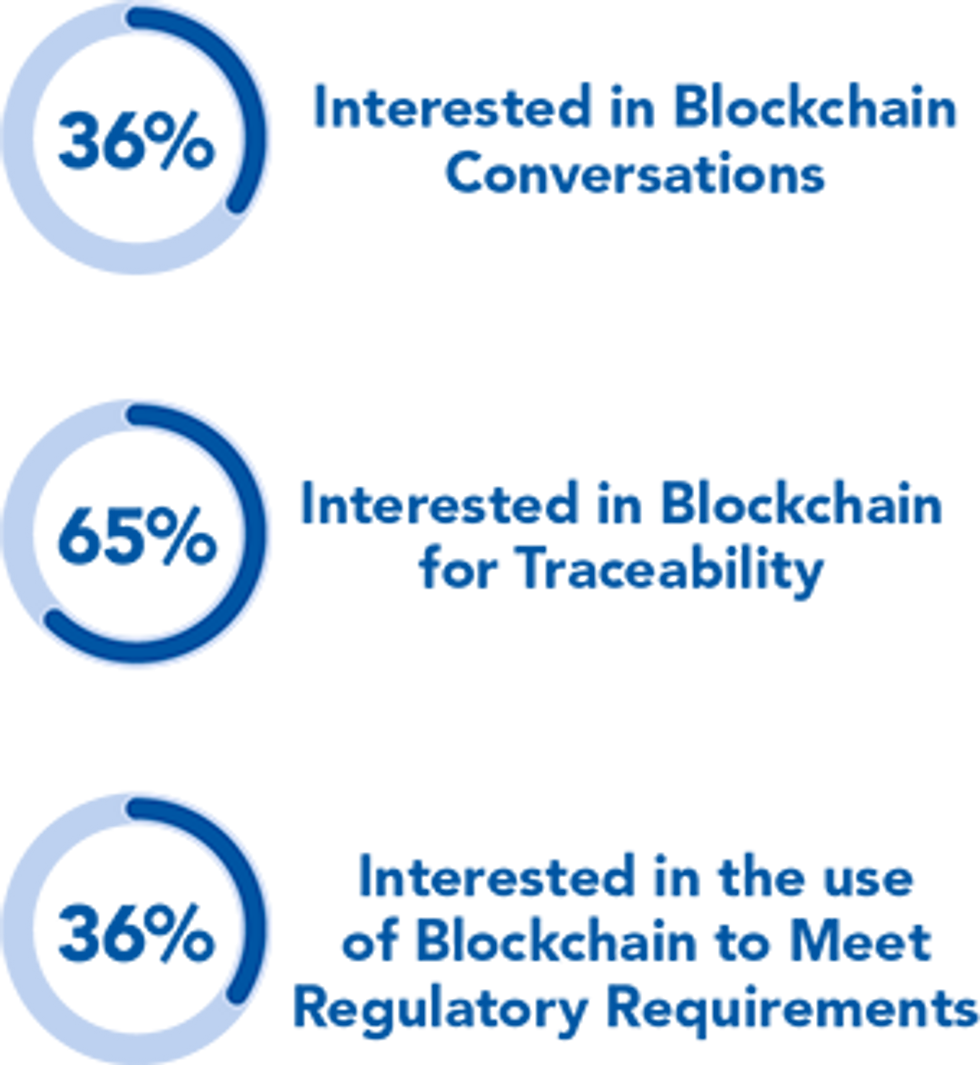 Important data can be updated in real time, which could eliminate the need for reconciliation with each other's internal records and give each party within the supply chain network more detailed and more accurate visibility of movements and the product's status, the report said.
As part of blockchain, data is stored in a central repository. The digital history is not owned or controlled by any one trading partner, so it's available for all verified partners to use.
Researchers on the 2018 Third-Party Logistics Study found that about one-third of shippers—36%—are interested in conversations surrounding blockchain. Additionally, 65% of shippers said they're interested in the use of blockchain for traceability and 36% said they are interested in the use of blockchain to meet regulatory requirements.
Among respondents, 65% of 3PLs were interested in the potential of blockchain to provide visibility and data sharing compared to 47% of shippers.
Penske Logistics Sees Promise in Blockchain
Penske Logistics has joined the Blockchain in Transport Alliance (BiTA) as a corporate member. "We've joined BiTA to take part in better understanding the benefits of blockchain for our customers and to be a part of crafting the standard framework in the development and implementation of blockchain technology," said Andy Moses, senior vice president of global products for Penske Logistics.
BiTA provides a forum to promote and educate, while encouraging the development of blockchain applications, within the transportation industry.
Penske Logistics sees potential blockchain benefits for its customers operating in the manufacturing and food and beverage sectors, as well as other industries.
Benefits may be achieved by further digitizing and securing supply chain and logistics processes, improving order accuracy, as well as tracking physical assets like vehicles, trailers, trucks, or containers and securing freight bill pay and audit transactions across Penske's extensive freight brokerage and dedicated carriage operations.
April 2018