Operational Costs of Trucking Have Increased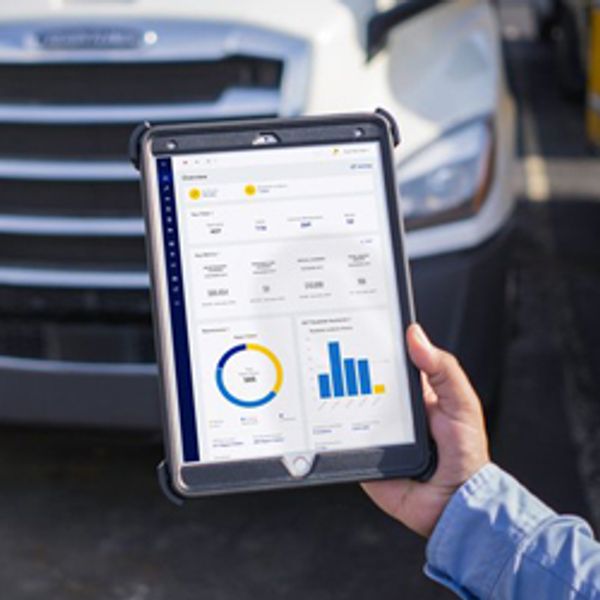 The trucking industry hauled 11.49 billion tons of domestic freight in 2018, and the costs associated with trucking have increased, according to the American Transportation Research Institute (ATRI). The average marginal cost per mile incurred by motor carriers in 2018 increased 7.7% to $1.82 while the cost per hour increased to $71.78 in 2018. According to the report, "An Analysis of the Operational Costs of Trucking," costs rose in every cost center except tires.
---
ATRI reported that fuel costs experienced the highest year-over-year growth of 17.7%. Insurance costs saw the second-fastest year-over-year growth at 12%. Repair and maintenance costs are also on the rise. They averaged 17.1 cents per mile in 2018, and they have increased 24% since 2012.
In response to the severe driver shortage that existed in 2018, driver wages increased 7% while driver benefits increased 4.7%, respectively, representing 43% of all marginal costs in 2018.
Carriers can use ATRI's report to provide hints on how to manage cost volatility. "Savvy carriers will continue to use this cost data as a benchmarking tool, and to better educate our customers on the financial and operating pressures our industry faces," said Jerry Sigmon, executive vice president of Cargo Transporters Inc.
Leasing as a Means to Manage Costs
Planning and maintaining a budget can be difficult when costs are on the rise, but full-service leases can provide single monthly lease payments, making it easier to forecast expenses. Also, Penske Truck Leasing invests in late-model equipment, which often offers improved fuel economy and can help attract and retain drivers.
Penske's full-service leases include maintenance and upkeep costs, ensuring predictable monthly costs. This can be especially useful as new technology, which can often bring unpredictable maintenance costs, enters the market.
ATRI noted that there are two major components of rising repair and maintenance costs, including higher expenses associated with diagnosing, repairing, and maintaining highly sophisticated components found in new trucks and higher labor costs due to the severe shortage of diesel technicians. "As equipment becomes more complex, the ability to train and recruit this labor force will become extremely challenging," ATRI said.
Penske has invested in several technologies to help keep maintenance costs low while also improving uptime. These include in-house diesel particulate filter (DPF) centers for cleaning and dynamic preventive maintenance (PM) programs. As part of a Dynamic PM®, Penske offers data-driven preventive maintenance services that allow technicians to adjust inspections based on failure rates and a vehicle's history, minimizing the risk of breakdowns, increasing vehicle uptime and improving compliance.
Penske also has bulk purchasing power to source parts at the best prices and has a comprehensive training program to ensure technicians have the latest skills.
ATRI also reported that there has generally been an upward trend in fuel prices since February of 2016, which peaked in October of 2018 at $3.39. From 2017 to 2018, the average weekly price of diesel increased from $2.65 to $3.18, a 20% increase.
ATRI noted that fleets with more than 100 power units had lower fuel costs per mile, due, in part, to their increased bargaining power.
Fleets of all sizes can take advantage of Penske's fuel purchasing power by purchasing fuel through a Penske location. With 375 fueling locations across the country, Penske is one of the top five largest fueling networks in America. Penske has a strategic fuel arm with employees that monitor prices and make certain the fuel prices are lower than the competition. Penske has also developed an iPhone app where customers can see the price of Penske's fuel daily and compare it with the retail price they are seeing on the street.