Four Technologies that Will Impact Trucking and Logistics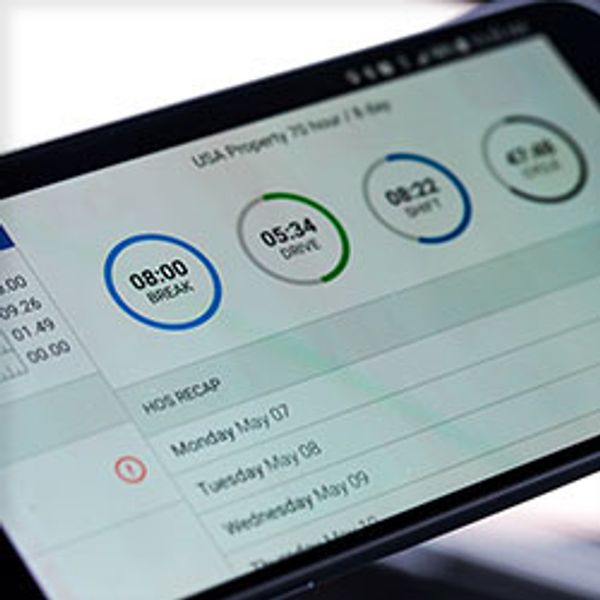 Technology is advancing at a rapid pace, and there are several technologies that could have a significant impact on the trucking and logistics industries over the next 10 years. Researchers shared their predictions on the top four technologies of interest to the industry as part of the 29th Annual State of Logistics Report, which was introduced by the Council of Supply Chain Management Professionals (CSCMP) and presented by Penske Logistics on June 19.
Blockchain Technology
Blockchain documents transactions every time a shipment changes hands. This provides more transparent and accurate end-to-end tracking within the supply chain. "At the simplest level, Blockchain is a secure and tamper- resistant and absolute ledger, that can be used across the entire supply chain to track shipments, documentation and payment transactions," the report said.
While many users can access and add to the data, they can't alter existing information, which creates a continually updated, transparent, permanent digital record.
The Blockchain in Transportation Alliance (BiTA) is working on the first set of transportation-related blockchain standards. The alliance has already attracted more than 750 companies, including Penske Logistics, indicating a widespread interest in establishing a common usage.
Uberization of Freight
Like ride sharing apps, the Uberization of Freight refers to applications that connect shippers and carriers to tender loads. Several providers are venturing into the space with varying capabilities, the report said. For example, Uber Freight enables instant booking and pays drivers within seven days. In early June, Uber Freight has added a "fleet mode" to its mobile app to enable dispatchers at small fleets to find and book loads and assign them to specific drivers. Convoy, an Uber Freight competitor backed by Bill Gates and Jeff Bezos, has been designed to create an efficient booking process and minimize empty miles often travelled by drivers.
Autonomous Mobile Robots
Higher warehousing costs and greater complexity, which are being driven by e-commerce growth, is making the use of autonomous mobile robots more mainstream, the report said. In addition, new entrants into the market, as well as advancement in the technology, are making it more applicable. "Robots and other automated systems promise to help warehouses boost productivity, meet tight e-commerce lead times, and manage growing 'safety stocks' and proliferating SKUs," the report said.
Artificial Intelligence
Artificial intelligence applications are outputs of computer systems that enable or are able to autonomously perform tasks such as visual perception, speech recognition, decision-making and translation between languages, the report said. Some supply chain applications are already using the technology, such as chatbots for procurement and supplier management, robotic process automation and the use of AI in supply chain planning/warehouse management are the most common applications thus far.
July 2018