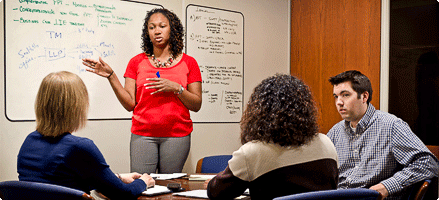 Financial Benefits of Leasing
Many companies enjoy the benefits that leasing can provide – they lease full facilities, office equipment, cars, even labor. This frees up capital so it can be used and invested in other core business areas.
Full-service leasing with Penske is a cost-effective solution to fleet management. It provides a lower upfront capital investment and consistent monthly payments. In addition to having a reliable, well-maintained fleet, our customers enjoy the credit flexibility that our long-term lease provides. When you consider the cost of leasing a truck, consider the benefits of full-service leasing with Penske:
No down payment
Single monthly lease payment includes maintenance and upkeep costs
Bank credit conserved for other uses
No residual risk at the end of the lease because Penske handles vehicle disposal
Funds available for investment in other appreciating and revenue-producing assets
Fixed monthly payment enables accurate budgeting and forecasting
Leasing may also reduce your tax burden and help you better manage your cash flow.
Flexible Leasing Structures
In addition to our full-service operating lease, you can meet your financial management needs by considering some of the creative leasing structures available through our partnership with GE Commercial Finance:
True or Fair Market Value (FMV) leases provide 100 percent financing with the option to purchase at lease end, but has lower monthly payments than an outright purchase and offers the flexibility of returning the vehicle at the end of the term
TRAC leases allow you the opportunity to purchase the equipment at lease-end at a pre-determined, fixed amount
Split TRAC leases provide the same benefit of a pre-set purchase price at lease-end, but also provides potential off-balance-sheet operating lease treatments because the residual risk is shared