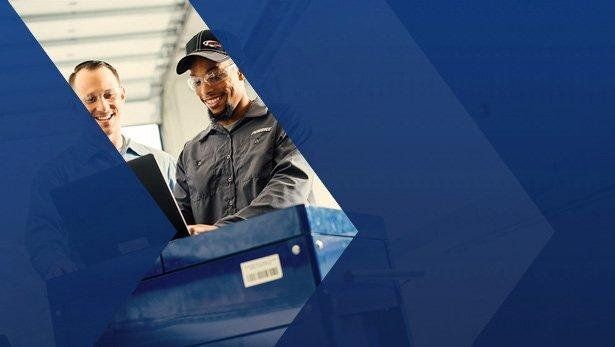 Maintenance Services
Why Maintenance at Penske Is Different
Penske is known for having one of the most well-maintained fleets on the road.
No matter what size fleet you operate or its location, Penske offers a proven program of maintenance services that can help you:
Predict operating costs
Increase labor productivity
Optimize vehicle uptime and lifecycle
Achieve environmental goals
Outsource financial and compliance risk
We give you room to focus on your core business while we focus on maintaining your fleet. Part of what makes Penske maintenance different is that we do not just fix what is broken; our preventive maintenance program stops problems before they ever start. In fact, we feel so strongly about the importance of preventive maintenance that we created Dynamic PM® services. Now, we tailor preventive maintenance to the individual attributes of a vehicle – its age, condition, specifications and reliability trends – ensuring that we provide the right care at the right time, maximizing the vehicle's life.
We use the latest technologies in our facilities and invest in continuous training so our technicians can maintain your fleet to exceptional standards. Penske also offers tools that provide you visibility to critical activities and metrics, so you always know what's going on with your vehicles.
Penske knows that every fleet is different, so we customize our maintenance plans to fit your needs. Our experts work with you to identify the best maintenance strategy for your business. We offer:
Maintenance at Penske's nationwide network of service locations
On-site maintenance at your locations
Centralized managed maintenance via third-party providers
Mobile maintenance services brought directly to your location
Collision repair at our specialized centers
With Penske's managed maintenance services you also get:
Visibility – accurate, up-to-date information on fleet costs and performance
Flexibility – a needs-based, custom approach to maintaining your fleet
Cost Management – proven processes and sourcing that contain costs
Predictability – analysis that confirms exact maintenance needs
Assuredness – a complete maintenance and support system that maximizes uptime
Accountability – the ability to view exact costs and return on fleet operations