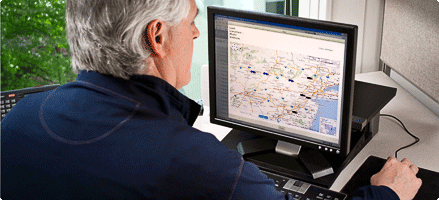 Improve Fleet Decision Making and Cost Efficiency with Fleet Management Technology
When you have accurate information about how your fleet is performing, decisions come easy. Penske's fleet management tracking solutions give you the data you and your team need to optimize fleet performance. Options for full-service lease customers include:
MyFleet:
A website created just for Penske lease customers to access invoices, check repair bills, reschedule preventive maintenance, run reports and more.


Onboard Technology:
Our transportation professionals will work with you to understand your needs and recommend the right system. Today's onboard technology systems can transmit fleet, unit or driver data right to your back office.