Illinois Associates Volunteer at Local Homeless Shelter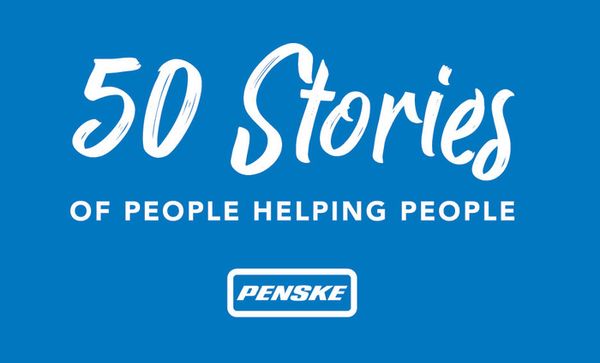 Editor's note: This story is part of our "50 Stories of People Helping People" series. As we celebrate Penske's 50th anniversary in 2019, we are spotlighting associates every Friday who are making a difference in their communities.
---
When it comes to helping those who are less fortunate, Penske associates are there to make a difference. A recent example of this happened in the Chicago suburbs, where a handful of associates teamed up to volunteer at a nearby homeless shelter in Aurora, Illinois.
The Hesed House, currently the second largest homeless shelter in the Prairie State, assists individuals and families experiencing homelessness. According to their website, in 2018, the Hesed House served more than 242,000 meals and helped more than 900 homeless people, including 120 children.
The facility is comprised of several specialized centers that assist people, from job training and parenting counseling to an emergency shelter and a cafeteria that serves nutritious meals. And, this Penske team had an opportunity to help out in a variety of ways.
"Our group split up during the day and started out helping in different spots," said Alayna Kaim, a branch rental manager at Penske. "Myself and a few others spent time with the children while their parents were in a session, and the other half of us sorted clothes that had been donated. When we were with the kids, we were instructed to encourage them in figuring out different ways they could add more structure into their daily lives."
Kaim says that some of her group's activities with the kids included reading and exercising.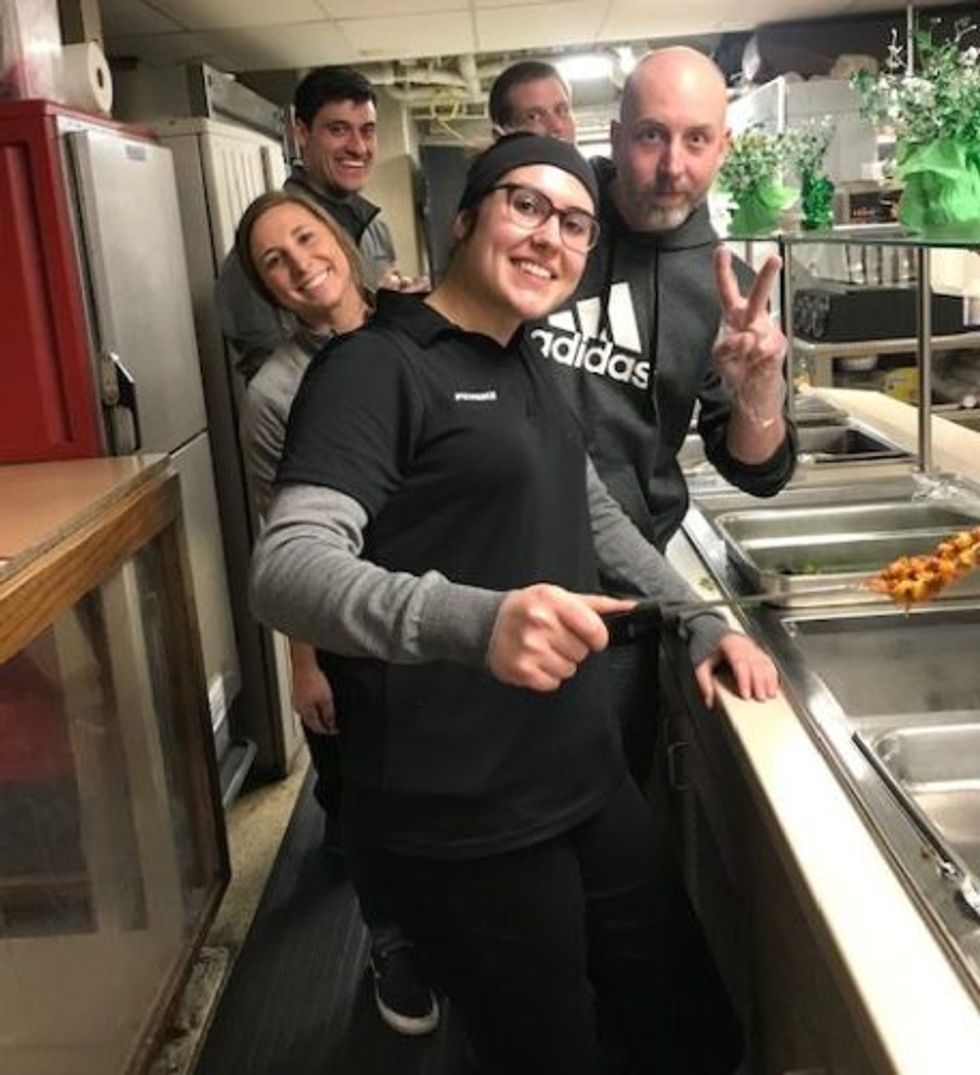 Pictured from front to back are Penske associates Colleen Walters, Alicia Ward, Ryan Burnson, Zach Singraber and James Koplinski.
When both groups reconvened, they met in the cafeteria to serve lunch. For Colleen Walters, a Penske branch rental manager, this was her favorite part.
"Everyone was so appreciative when they came through the line to receive lunch," she said. "They kept thanking us and sharing how much it meant to them that we were volunteering. It made me feel like we were really making a difference."
Walters is a member of Penske's Midway Cares group, a community outreach organization made up of the company's Chicago Midway associates. The group finds charitable efforts and other volunteer opportunities for associates in the area to participate in. It was through Midway Cares that she heard of the Hesed House and wanted to get her branch involved.
As Walters puts it, this was her team's first time volunteering at the Hesed House, and everyone who participated was happy they did. When asked if they'd like to make volunteering at the homeless shelter a regular activity, Walters says she would love that.
"The entire experience was really rewarding and eye-opening," said Walters. "This is the community I live in, and I was happy to help people who also call this area home."
By Chris Abruzzo