Data, Training Help Keep Aftertreatment Systems Up and Running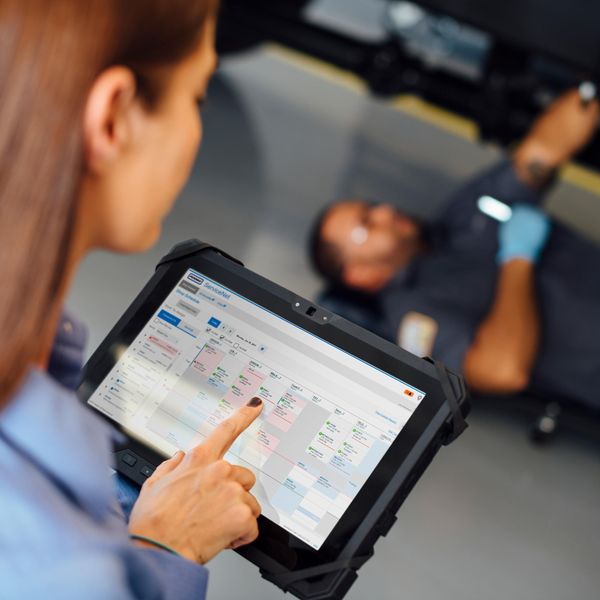 Aftertreatment systems are complex and can be responsible for some of the most common faults found on Class 8 trucks, but proper maintenance of the systems can help prevent downtime as well as costly repairs.
---
Aftertreatment systems, which were first introduced in 2007, can generate multiple codes, and technicians often must look beyond the code to get to the root cause of an issue. The challenge is that multiple failures can show similar symptoms, so technicians must have a fundamental understanding of the aftertreatment system and surrounding elements to make an accurate diagnosis.
"Our field maintenance training team, our diagnostics team and our warranty department all do a great job of keeping our technicians abreast of trending issues," said Chris Hough, vice president of maintenance design and engineering for Penske Truck Leasing. "In addition, our diagnostic and analytics teams are continually monitoring the data that is coming off our vehicles and developing proactive solutions to improve customer uptime and vehicle reliability."
The Penske diagnostic team has also developed Guided Repair, a proprietary AI-driven internal guided repair system that uses machine learning and natural language processing (NLP) to identify the top three most likely causes of a failure on a vehicle our technician is working on. This reduces diagnostic time and improves quality. Lastly, Penske's virtual diagnostic assistance team is available to help guide our technicians when they encounter a complex aftertreatment issue.
Good general maintenance habits, such as fuel filter and air filter maintenance, help reduce the risk of aftertreatment issues. Additionally, technicians have service intervals for key components within aftertreatment systems, including DEF filters, dosers and diesel particulate filters (DPF).
As part of the systems, DPFs collect particulates/soot that build up and must be burned off during a regeneration (regen), which can be done passively as a passive regen when a truck is in motion, or forcibly as a forced regen when the driver is stopped. According to Hough, one of the common challenges with emission systems is an incomplete regen. He said other issues can result from exhaust and intake leaks, which can affect the pressures required by the emissions system.
High idle times also have a negative effect on aftertreatment and require an increased frequency of active regens, which can take 45 minutes to complete. Because of the time commitment, drivers may opt to skip or delay parked regens, resulting in problems later.
Forced regens must be done more frequently in low-load, stop-and-go drive cycles because the exhaust temperatures don't get high enough to run a passive regen.
In addition to being cleaned through the regen process, filters must be removed and cleaned as part of regular maintenance. Penske technicians closely monitor soot levels on filters, and based on in-house information and original equipment manufacturers' recommendations, determine when the filter needs to be changed.
Penske has four in-house DPF cleaning centers. "Through research and development our team discovered that we could control the inspection and cleaning quality of our DPF filters much more efficiently in-house," Hough said, adding that controlling the inspection and cleaning process in-house enables Penske to identify emerging system or filter issues much quicker. "Having our own center data allows us to adjust filter-cleaning intervals based on the data that we collect every time we clean a filter."
Based on preventive maintenance schedules, Penske ensures DPF filters are available at each of our locations so they can be changed during a scheduled service. "Our goal is to complete everything the truck needs during a scheduled service and limit disruptions to our customer's operation," Hough said.
November/December 2022