Cut Costs, Increase Driver Satisfaction With Auxiliary Power Units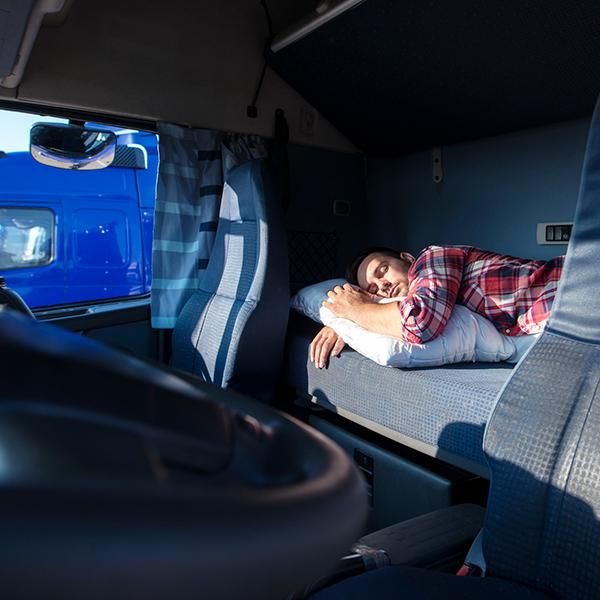 Auxiliary power units (APUs) reduce the need for idling, allowing fleets to reduce fuel costs, increase engine life and improve driver comfort. APUs have traditionally been used in sleeper berths but are increasingly being used in day cabs.
---
"Drivers can't idle. We continue to add APUs to sleeper berths, but there are drivers that sometimes have to wait hours to load. We're evaluating electric APUs in day cabs to try to reduce idle time while increasing driver comfort during loading or unloading," said Chris Hough, vice president of maintenance design and engineering for Penske Truck Leasing.
Out of necessity, more and more drivers started utilizing in-cab cooking appliances, such as microwaves and slow cookers, during the pandemic. Plus, health devices, such as CPAP machines, require constant power.
Calculating the ROI
Hough said APUs range from $8,500 to $12,500. However, that cost is recovered in fuel savings. In a normal week, drivers spend about 40 hours in the sleeper berth, which can burn 1 to 1.2 gallons per hour idling. "Return on investment (ROI), from a fuel perspective, is taking about 2.5 years to recoup the cost," he said.
Fleets can choose either an electric APU that runs on batteries or a diesel-powered APU that runs on a small diesel engine that burns about 0.2 gallons per hour.
When APUs are included as part of a full-service lease from Penske, Penske provides all maintenance on the unit.
There are pros and cons to each type of APU. With electric APUs, the challenge has been how long the batteries last before the system cuts off. APUs in Arizona, where it gets hot, may not last all eight hours whereas a diesel-powered one, which does cost more, can run indefinitely.
The electric type is a little less to purchase and maintain and meets CARB regulations because it isn't an engine, so the APU doesn't need a diesel particulate filter.
APUs can add weight to a tractor, but the Department of Transportation (DOT) gives a weight allowance of up to 400 pounds, so it doesn't affect the size of the load.
Improving Engine Performance
The aftertreatment technology on today's heavy-duty trucks does not like idling. When the engine is idling, it isn't running under normal operating temperatures. This creates additional soot and hydrocarbons that impact the aftertreatment systems and how hard they must work to keep NOX and other emissions out of the air, causing the diesel particulate filter to need to be cleaned more often.
APUs can also extend the life of an engine and the components associated with it, such as turbo chargers and injectors, etc., which can impact vehicle maintenance.
Keeping Drivers Happy
APUs also give drivers options for staying either warm or cool while meeting strict idling regulations in certain parts of the country. That may take on greater importance as the driver shortage worsens and fleets work to attract and retain drivers.
Reducing Waste
Penske can help fleets understand driver idling time through data coming off the engine. Penske can track the data and present it to fleets so driver managers can use the information to coach drivers. "Idling is literally a waste of fuel," Hough said.
February 2022