Demand for Cold Chain Services Continues to Grow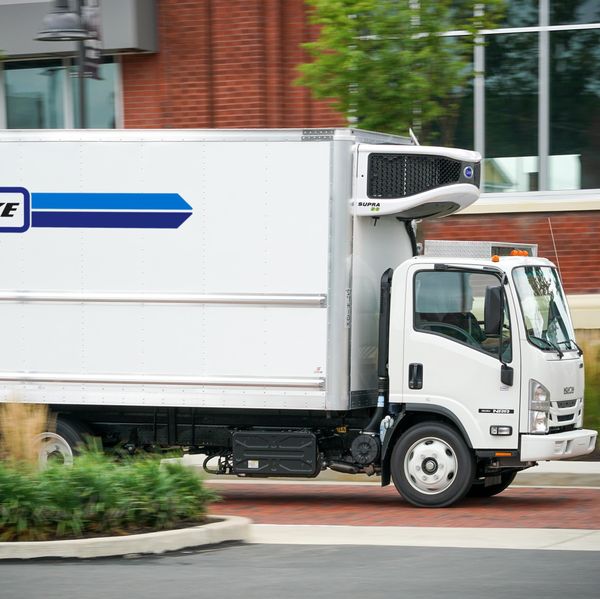 Increased consumer demand is driving growth in cold-chain services that is expected to last for years. Cold chains — supply chains specializing in the packaging, planning, manufacturing, storing, loading and moving of temperature-sensitive products — must perform flawlessly to ensure properly cooled products reach the end user.
The 2023 27th Annual Third-Party Logistics (3PL) Study found that logistics providers invest in cold chains and expand their services to meet customers' needs. Among study respondents, 82% of shippers and 84% of third-party logistics providers said they expect demand for cold chain capacity to increase over the next three years.
Due to increased demand, roughly 60% of shippers and 3PLs stated they expanded their cold chain capabilities over the past year. Even more — 67% of shippers and 72% of 3PLs — said they plan to continue to expand their cold chain capabilities and capacity over the next three years.
Every link in the temperature-controlled chain must be intact and connected to maintain the required temperature parameters. The Annual 3PL Study reported that technology would be crucial for sustainable agility and resilience within cold chains.
Accurate real-time visibility across the cold chain is vital to ensuring the safety and integrity of temperature-sensitive products. Other important technological advances include automation, IoT and sensors for tracking and monitoring, reusable packaging that reduces waste while improving durability, and blockchain for risk and compliance.
In addition to improving accuracy and efficiency, technology within the cold chain could help extend product shelf life and increase efficiency.
However, the most important step is to have the ability to convert insights into action. Simply having data that a trailer temperature is out of the specified range, a freezer door is open, or a compressor is about to fail isn't useful unless the data gets to the right person at the right time.
Given the complexity of cold chains, many companies outsource their cold chain needs. The Annual 3PL Study found that 67% of shippers plan to outsource, up from 50% in the 2022 study. The study also found that there appears to be increased collaboration between shippers and their logistics providers.
"Many of our members are having strategic discussions with their customers to ensure their current and future needs are met. Sometimes that means creating long-term agreements and more collaborative structures. As a result, they are more willing to build additional capacity to meet customer needs," said Lowell Randel, senior vice president at the Global Cold Chain Alliance.
When looking for a reliable, proven cold chain provider, shippers should look for these five key traits: visibility tools, streamlined communication, food safety certification, track and trace capabilities, and an emphasis on efficiency.