Fleet Maintenance Prevents Costly Out-of-Service Violations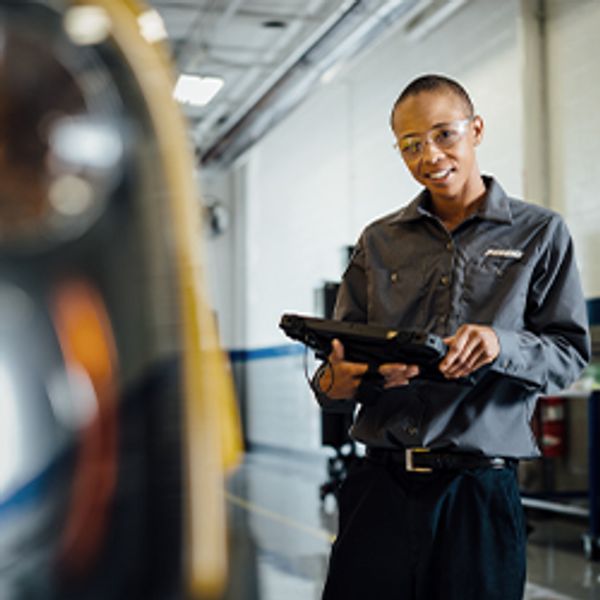 Some of the most severe Class 8 vehicle malfunctions, such as truck fires, brake failures and defective tires, can be prevented through regular, thorough fleet maintenance services. That not only improves vehicle uptime but also reduces the risk of costly crashes, large-scale equipment failure and roadside violations under the Federal Motor Carrier Safety Administrations Compliance, Safety, Accountability program.
---
Avoid Thermal Events With Routine Fleet Maintenance
Mike Hasinec, vice president of maintenance support at Penske Truck Leasing, said something as simple as the improper routing and clipping of electrical, fuel or air lines could lead to truck fires, also called thermal events. Fires can destroy a Class 8 tractor, cause thousands of dollars in cargo and place professional drivers as well as the traveling public at risk.
"Sometimes a component is a root cause, but sometimes you have an electrical line or fuel line rub against something and chafe over time. Next thing you know you have a thermal event," Hasinec said, adding that Penske technicians inspect wiring, as well as fuel and air lines, to ensure they are routed and secured properly and eliminate or remove areas where something is rubbing or has too sharp of a turn. Air lines that are chafing can cause a sudden loss of air pressure, locking up the brakes and causing a potential thermal event at the wheel end.
Chaffing is also a top CSA violation, so eliminating the risk of chaffing can improve fleets' safety scores. Air leaks and tire and brake violations are also high on the CSA list.
Equipment Failures Often Lead to Larger Truck Fleet Repairs
During the Commercial Vehicle Safety Alliances 2018 Roadcheck inspection blitz, the top vehicle out-of-service (OOS) conditions were for brake systems, tires and wheels, and brake adjustment. OOS criteria prohibits a motor carrier or driver from operating a commercial motor vehicle for a specified period or until the condition is corrected, which can result in significant downtime.
Even if there is no regulatory action taken against a fleet, equipment failures can lead to more time consuming and unscheduled truck fleet repairs, causing delays and disrupting deliveries. "These are mechanical devices, and without periodic inspections, there could be a serious breakdown where you're out of service for several days resulting in downtime," Hasinec said.
Moreover, improperly maintained equipment could lead to a truck crash, which could lead to costly repairs, extended litigation and negative publicity for a carrier.
Understanding the Average Cost of a Crash
The Centers for Disease Control and Prevention reported that accidents related to trucks and buses cost the economy about $99 billion a year, and the Federal Motor Carrier Safety Administration said that costs from a single catastrophic crash could exceed $1 million. OSHA estimates that the average crash costs employers $16,500 in expenses. When a worker has an on-the-job crash that results in an injury, the cost to their employer is $74,000, and OSHA estimates costs can exceed $500,000 when a fatality is involved.
In addition, the financial impact to the professional driver if he or she is unable to work after an accident, as well as the emotional impact a safety event can have on a single driver or the entire fleet's workforce, can be devastating.
Investing in a proper fleet maintenance service, such as those offered by Penske Truck Leasing, can decrease the risks related to accidents, safety violations and downtime, providing immediate tangible and intangible benefits for a motor carrier.
March 2019