Industry Sees Increased Use of Natural Gas, Growth in Fueling Stations
The number of fleets adopting natural gas is on the rise, and the U.S. Department of Energy's Energy Information Administration reports that the use of non-petroleum fuels is at its highest levels since the mid-1950s.
In the 50s, coal-fired steam locomotives were the leading user of non-petroleum fuels. Since then, the use of non-petroleum fuels has held at about four percent. In 2014, it reached 8.5 percent due to increased use of natural gas, ethanol and biodiesel.
Natural Gas Use Hits New High
Transportation use of natural gas reached a historic high of 946 trillion Btu in 2014, representing 3.5 percent of all natural gas used in the United States. According to ACT Research Co., adoption rates for U.S. Class 8 natural gas-powered commercial vehicles will grow steadily from four percent in 2014 to an estimated 10 percent in 2018 and 23 percent in 2020.
Penske Truck Leasing is continuing to add to its natural gas fleet, and recently received two grants under which it will receive $1.5 million from the U.S. Department of Energy and the state of Texas to increase use of the alternative fuel. The Texas Commission on Environmental Quality awarded $1.1 million of the money, which will be used to purchase 23 natural gas-powered Freightliner Cascadia tractors with Cummins Westport 12-liter engines. Penske plans to deploy the trucks in the Houston and Dallas markets. The DOE's Office of Energy Efficiency and Renewable Energy awarded Penske a $400,000 grant that will help fund Penske's alternative fuel vehicle demonstration and enhanced driver experience project.
Natural Gas Fueling Stations on the Rise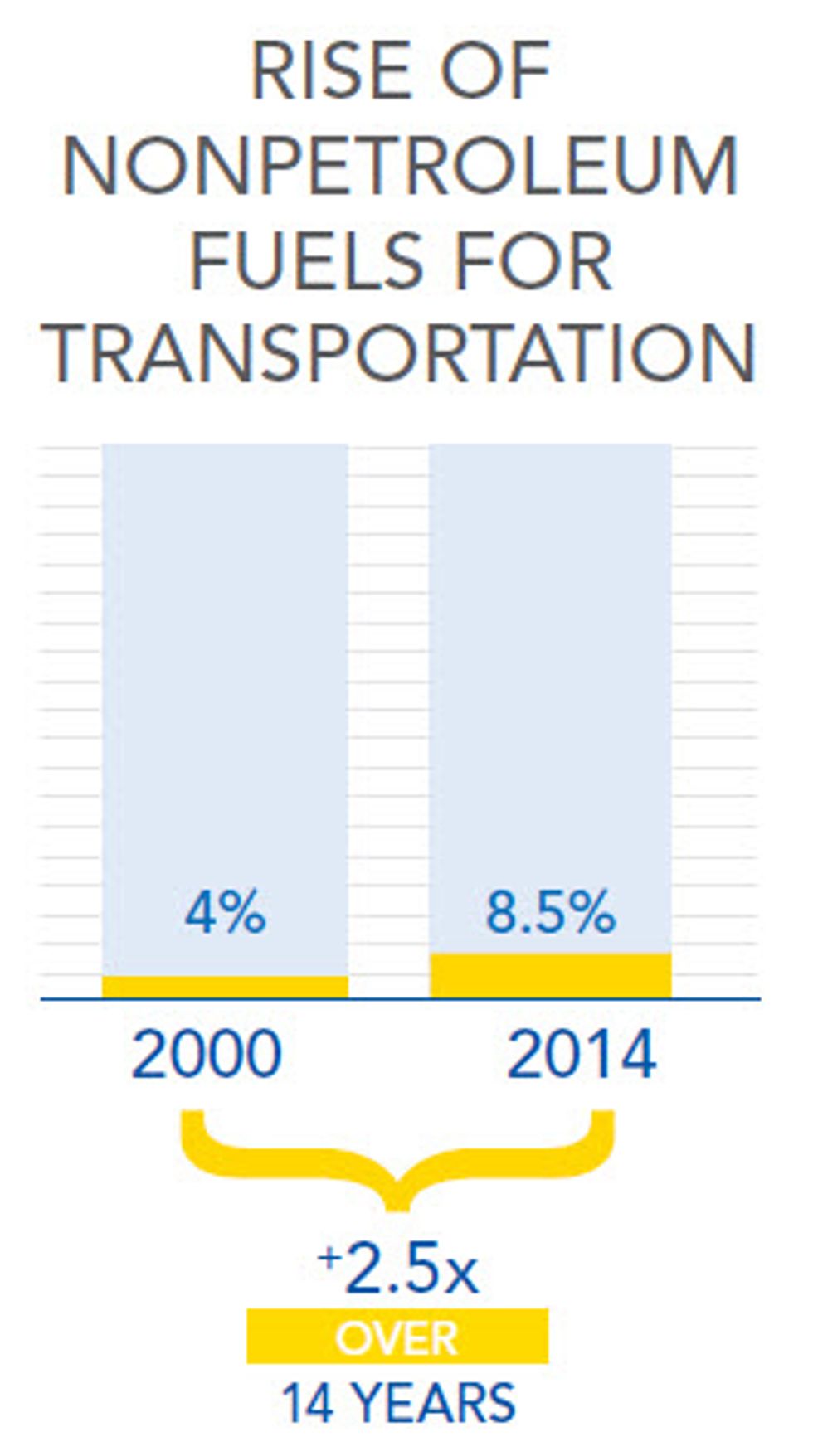 Fleets can't commit to natural gas-fueled vehicles until they can ensure a fueling network. That is becoming easier as there is a growing number of natural gas fueling facilities. The Department of Energy reports that there are 832 public CNG fueling stations and 73 public LNG fueling stations. There are even more stations that are operated by private fleets.
Industry experts estimate that the number of LNG fueling stations will more than triple in the coming years.
LNG dispensers deliver fuel to vehicles at pressures of 30 to 120 PSI. Because LNG is stored and dispensed as a supercooled, liquefied gas, protective clothing, face shield, and gloves are required when fueling a vehicle. CNG dispensers do not require special equipment.
Increase in Natural Gas Maintenance Facilities
Due to the nature of natural gas, vehicles can only be repaired in facilities that can accommodate the fuel. Penske Truck Leasing already has several natural gas maintenance facilities and plans to add 10 to 15 new facilities.
Manufacturers Continue to Develop Natural Gas Technology
Original equipment manufacturers are continuing to invest in natural gas technologies. For example, Rush Enterprises has announced a new venture, Momentum Fuel Technologies, that will manufacture, sell, install and service a new lightweight compressed natural gas fuel system for Classes 6-8 trucks.
In addition, Cummins has announced new investments in natural gas, including an investment in Agility Fuel Systems, which makes natural-gas fuel storage and delivery systems for heavy-duty trucks, the unveiling of the Cummins Westport new 6.7-liter natural-gas engine that it said will be in full production by mid-2016.
Fleet operators trying to decide whether to purchase a natural gas vehicle or a traditional diesel vehicle can use ACT Research's free fuelpayback calculator.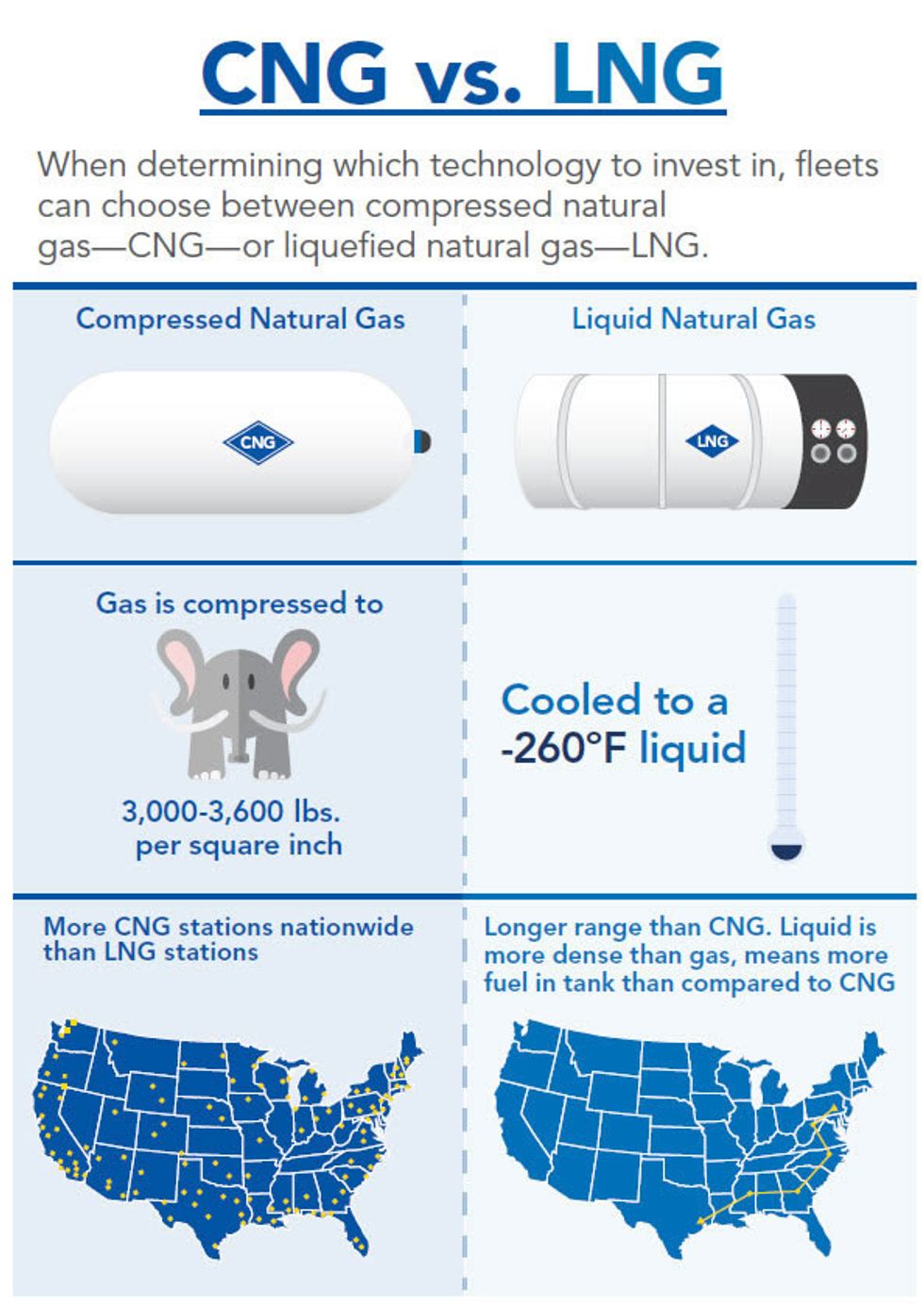 June 2015