Focusing on Driver Lifestyle Helps Fleets Attract and Retain Drivers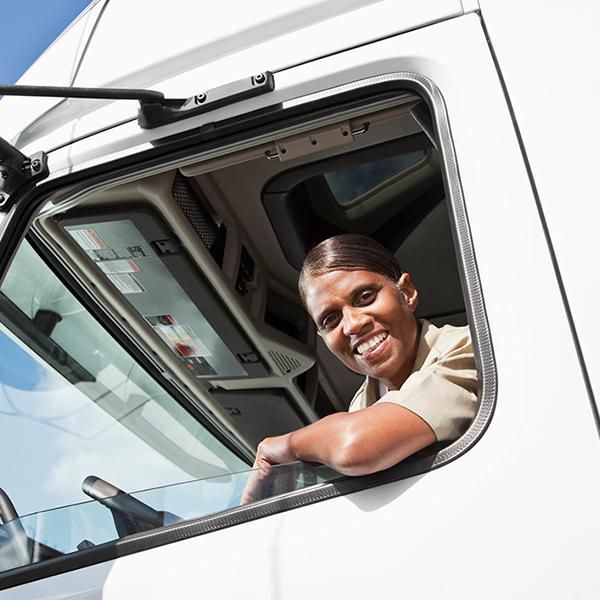 As fleets work to attract and retain drivers, they are increasingly focused on improving drivers' lifestyles. These improvements can include increased home time, shorter lengths of haul, and late-model equipment with the latest comfort features.
---
The driver shortage has hit an all-time high. According to the American Trucking Associations (ATA), trucking will need to recruit nearly 1 million new drivers to keep up with demand over the next decade.
"Because there are a number of factors driving the shortage, we have to take a number of different approaches," said ATA's Chief Economist Bob Costello. "The industry is raising pay at five times the historic average, but this isn't just a pay issue. We have an aging workforce, a workforce that is overwhelmingly male, and finding ways to address those issues is key to narrowing the shortage."
Increasing Driver Satisfaction
Many carriers are working to address some of the structural lifestyle issues that have traditionally been challenging for truck drivers.
Several carriers have reported that drivers' desire for home time increased since COVID, which they are accomplishing with shorter lengths of haul. Carriers have also said they're focusing on hiring drivers in areas that align with lanes and routes so that they can get drivers home more often.
Equipment is also critical — it is the driver's primary tool to do their job, and their home while they are on the road. WorkHound's "2021 Annual Driver Feedback Trends" found that drivers comment on equipment more than on any other topic. "Equipment-related comments could be about their truck or truck-related amenities or challenges with maintenance, people and communication tied to equipment," according to the report.
Late-model equipment with added driver comforts, such as satellite TV and refrigerators, can be appealing. Auxiliary power units can also be helpful, especially as drivers started utilizing more in-cab cooking appliances, such as microwaves and slow cookers, during the pandemic. Drivers may also be increasingly cooking in their cab, given the rising cost of food due to inflation. Plus, health devices, such as CPAP machines, require constant power.
Meeting Demands
Even with the current labor challenges, the trucking industry moved 10.23 billion tons of freight in 2020, generating $732.3 billion in revenue, according to the latest edition of ATA's "American Trucking Trends 2021."
"We knew that the pandemic had a significant impact on our industry, but 2021 Trucking Trends shows that despite those challenges, the trucking industry remained our nation's lifeline – delivering the lifesaving and life-sustaining essentials our country needed in a time of great need," Costello said.
Trucking employed 7.65 million people in industry-related jobs, including 3.36 million professional truck drivers, according to ATA's "American Trucking Trends 2021." Women made up 7.8% of the nation's drivers – an all-time high – and members of minority groups account for 42.3% of truck drivers.
Attracting new drivers to the industry is critical. Finding ways to let younger people enter the industry, such as with the DRIVE-Safe Act, and reaching out to women and members of minority groups will open driving as a career path and put a significant dent in the shortage, Costello said.
The DRIVE-Safe Act, which was part of the latest infrastructure law, created a pathway for drivers under 21 years old to enter interstate trucking. To qualify, drivers must complete a lengthy training process before starting working.
With new or younger drivers potentially entering the field, safety technologies can take on greater importance. Collision mitigation technology, active cruise control, lane departure warnings, automatic braking and air disc brakes can all help improve driver safety.