The trucking industry is experiencing a diesel technician shortage, which is expected to worsen as Baby Boomers age and fewer workers enter vocational education programs.
The U.S. Bureau of Labor Statistics reported that employment of diesel service technicians and mechanics is projected to grow by 12 percent from 2014 to 2024, faster than the average for all occupations. The agency also said 67,000 technicians will be needed to replace retired workers, and 75,000 new mechanics must be added to meet additional demand by 2022.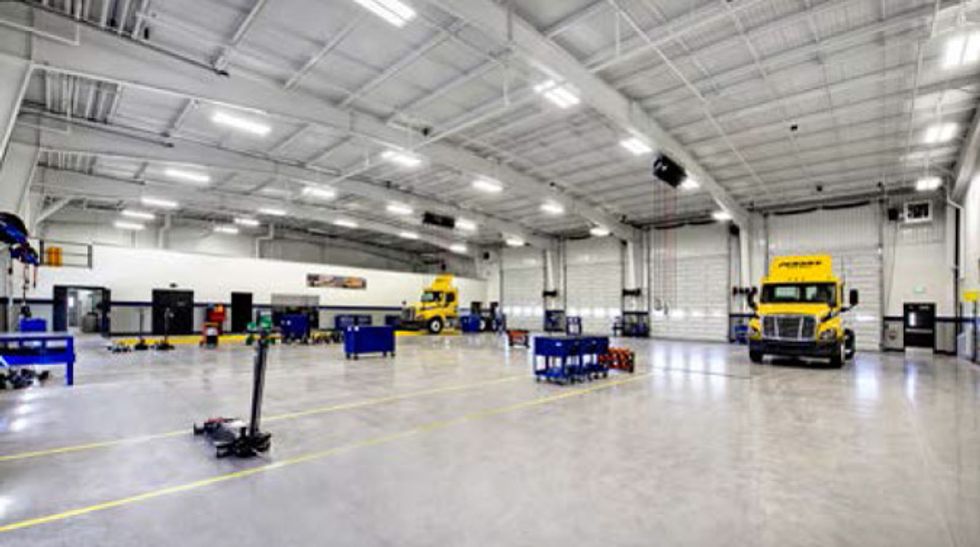 The American Society for Training and Development reported that 77 million Baby Boomers are slated to retire over the next 20 years, with only 46 million new workers set to replace them.
Doug White, the general chairman of the Technology and Maintenance Council, said the technician shortage is going to get "catastrophically" worse, in part because it is challenging to attract young people to the field.
"We can't fix it tomorrow. It's going to take long-term work," White said, adding that the industry needs to start recruiting students in grammar schools "because by the time they've completed two years of high school, we've lost them."
The Automotive Youth Educational Systems, a national group that connects aftermarket service employers with tech schools, estimates it costs about $10,000 for the initial training techs require. In addition to the need for initial training, today's technicians must pursue regular continuing education as technology changes and becomes more complex. Penske has made attracting technicians a priority and devotes time to working with organizations to find technicians and encourage potential employees to enter the field.
In 2008, Penske became the first truck leasing, truck rental and logistics company to receive certification from the National Institute of Automotive Service Excellence for the company's Continuing Automotive Service Education program. Penske's 5,500 technicians have an average tenure of nine years and are trained via online, hands-on and classroom instructional methods.
Penske's technicians undergo about 40 hours of training per year. The cost of ongoing training per technician varies based on the type — internal, manufacturer or web-based training – but represents close to a week's pay. "That doesn't include expenses associated with travel, vehicles made available, etc.," said Mike Hasinec, vice president of maintenance support at Penske Truck Leasing. "Today most major fleets, even the medium-size fleets, are throwing their arms up in the air and saying, 'I give up.'"

To properly maintain vehicles, technicians have to be aware of the latest engine technology and service locations have to have the latest tooling, equipment and software new engine technology requires, which can require steep capital investments. Because technology is evolving at a rapid pace, a growing number of carriers are outsourcing maintenance so they no longer have to recruit and retain technicians or invest in new tooling and equipment.
"There is a lot there to incorporate to stay ahead of the game so when the vehicles show up and you start to experience opportunities, you're aware of what needs to happen," Hasinec said.
For example, a new tractor with an automated transmission could have between 700 to 1,000 fault codes. "You need to know which are important and mission critical versus those that just may be noise. If you don't understand that and what the information is telling you and have the opportunity, ability and infrastructure to take that data and sift through it, it becomes paralysis by analysis," Hasinec said.
Because of Penske's size and its relationship, technicians and management are often aware of changes before they hit the marketplace. "In some cases we're even having input, sitting on a customer council," Hasinec said. "I sat on a team for more than five years for the Eaton Precision medium-duty transmission. They took input from large fleets and major customers."
Having a third party manage maintenance also reduces the liability an on-site maintenance facility carries with it as well as the risks and uncertainties that can come with new equipment and technology.
June 2016