Go Beyond the Commercial Truck Maintenance Checklist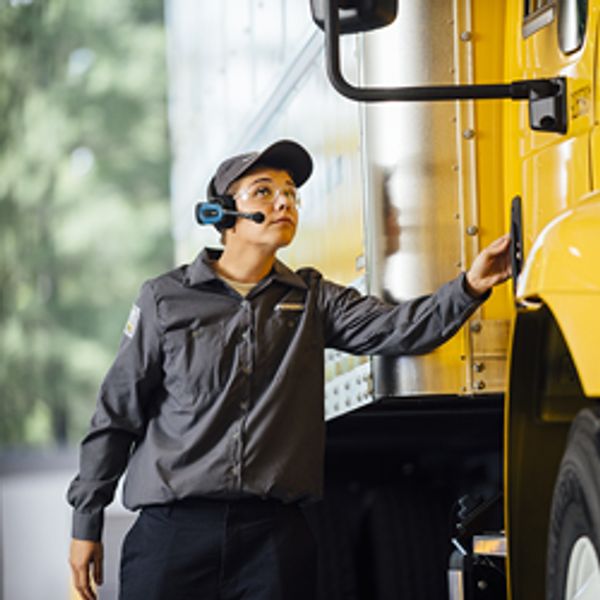 Preventive maintenance, which includes regularly scheduled inspections, tests and repairs, increases a vehicle's reliability, improves uptime and reduces the risk of equipment failures. Truck maintenance checklists have traditionally been used to ensure critical pieces of equipment are examined, repaired or replaced at the appropriate intervals and that nothing gets missed, but technology is changing that.
---
"Today the checklist is gone," said Mike Hasinec, vice president of maintenance support at Penske Truck Leasing. "We have gone from a paper document to a voice-directed, dynamic preventive maintenance (PM) service that includes 1,200 to 1,500 tasks. Penske's Dynamic PM® services provide the right preventive maintenance for the right truck at the right time."
Penske reviews data from across its entire network to identify trends to create a more proactive approach to preventive maintenance. Penske has also established more than 1,000 rules based upon customer preference within the commercial fleet maintenance system.
Penske maintains vehicles to Federal Motor Carrier Safety regulations and provides fleet performance data and metrics to identify and assess risk.
Evolution of the Commercial Truck Maintenance Checklist
Although traditional truck preventive maintenance has evolved, certain items remain a high priority with technicians. With any truck maintenance checklist, safety items are at the top of the list and are checked. "There are a handful of things you don't skimp on – tires, brakes and steering," Hasinec said.
Other items always checked include the routing and clipping of wiring within electrical harnesses as well as air lines and fuel and fluid lines. Chafing of wires and hoses not only results in a roadside inspection violation for drivers but also increases the risk of a more significant failure, such as a truck fire or electrical issue down the line.
How to Do Commercial Fleet Maintenance
As part of our Dynamic PM services, items checked can vary based on the time of year. As temperatures drop, maintenance technicians check engine block heaters and fuel-water separators and their heating elements along with alternators, batteries, air dryers, starting systems, and auxiliary power units or diesel-fired heaters.
"In the winter, another thing you focus on is fuel filtration. That is typically when you begin to see fuel gelling, etc., if fuel hasn't been properly treated," Hasinec said, noting that Penske Truck Leasing treats all of its fuel as well as properly maintains their diesel fuel storage tanks.
When climates warm up, techs spend more time looking at the engine radiator, EGR coolers and transmission cooler, air conditioning systems and batteries.
In addition to improving uptime, a strong PM program can help fleets lower operating and fuel costs, increase labor productivity and achieve environmental goals. Hasinec said it is crucial carriers take care of preventive maintenance in a timely manner and make vehicles available at the appropriate intervals.
February 2019