Supply Chain Challenges Extend Equipment Life Cycles, Increasing Maintenance Needs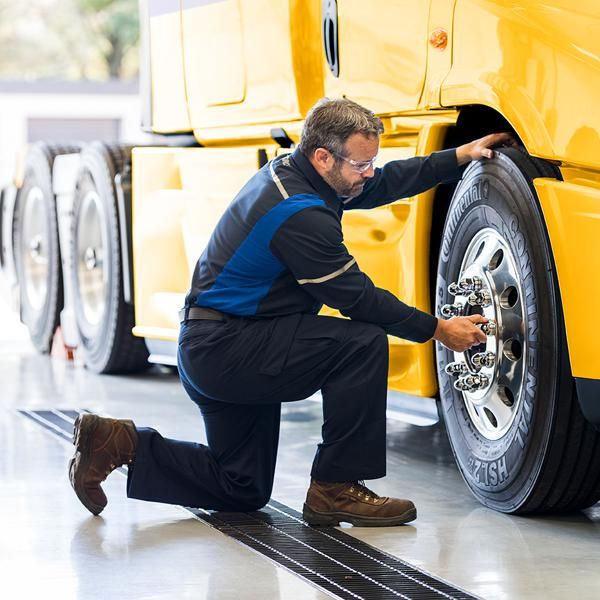 Long backlogs and supply-chain constrained production have limited new Class 8 truck availability, extending equipment lifecycles throughout the industry. A strong maintenance program is always critical, but it is becoming even more important as trucks are remaining on the road longer.
---
"As a company, we continually monitor component failures. Based on this data, we will add preventive maintenance (PM) steps as needed by make and model," said Chris Hough, vice president of maintenance design and engineering at Penske Truck Leasing.
Penske's Dynamic PM services, draw on data to tailor preventive maintenance to the individual attributes of a vehicle to ensure the proper care at the right time in the vehicle's life. Penske carefully collects and studies data on component failures and repairs on a wide variety of vehicles throughout their life cycles. Data analysis identifies specific areas and trends that may be routinely problematic. Drawing on data allows technicians to address these areas and replace necessary parts before they fail, leading to better quality maintenance and increasing uptime.
The same supply chain challenges that are limiting Class 8 truck availability are also plaguing parts. "As an industry, parts availability is a major issue. Our sourcing team is pursuing equivalent parts daily. If an original equipment manufacturer (OEM) can't supply us with a part, we're always trying to see what else is out there," Hough said, adding that Penske carefully evaluates any alternative and never jeopardizes safety.
In today's operating environment, driver pre- and post-trip inspections are vital. "Drivers should continue focusing on completing a thorough pre- and post-trip inspection, paying particular attention to tire condition, tire air pressure and wheels," Hough said.
Supply chain challenges in the Class 8 market are expected to continue. "Recent commentary from the semiconductor industry is discouraging, with ASML, a key supplier of semiconductor production equipment, pointing to a 'significant shortage of semiconductor manufacturing capacity this year and next,' suggesting headwinds to OEM production capacity and by extension, lower-for-longer orders potentially into 2023," said Eric Crawford, vice president and senior analyst at ACT Research.
Contact Penske to learn more about how the right preventive maintenance for the right truck at the right time can help improve uptime no matter where equipment is in its lifecycle.
May 2022