A Proactive Approach to Lighting Can Minimize Roadside Violations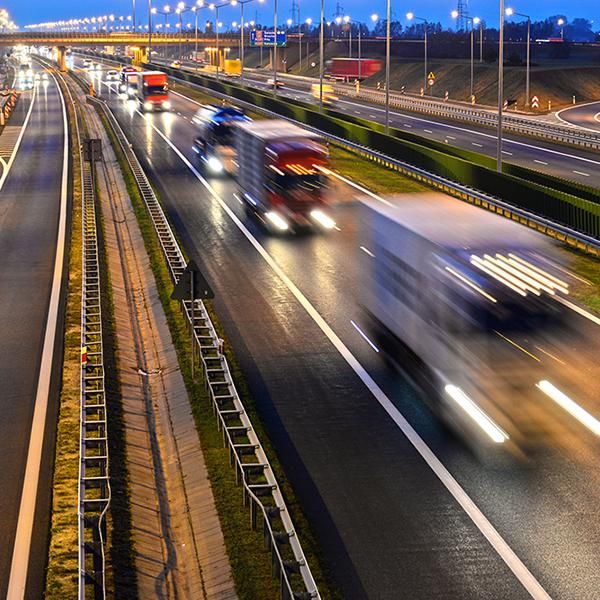 Lighting is one of the most common roadside violations as well as one of the biggest challenges fleets face.
---
During the 2022 Commercial Vehicle Safety Alliance's (CVSA) International Roadcheck event, there were 2,219 out-of-service lighting violations, accounting for 12.2% of all vehicle out-of-service violations. It was the most-cited violation after brake systems and tires. Out-of-service lighting device violations include headlamps, tail lamps, stop lamps, turn signals and lamps on projecting loads.
According to CVSA data, most violations are from trailers, which often receive less maintenance. Yet, even if all lights were working during a pre-trip inspection, a fuse can burn out or a connection can come loose. Plus, lights are exposed to the elements and are more susceptible than other systems to the common highway hazards of moisture intrusion, corrosion and vibration.
Education, inspections and technology can minimize the risk of failure. A thorough pre-trip and post-trip inspection can help drivers spot failures and request repairs that ultimately prevent breakdowns and violations.
Fleets can start by outfitting equipment with quality lights and harnesses. In 2013, Penske Truck Leasing made LED headlights its standard spec on tractors used in full-service leases and rental equipment. The lights provide exceptional nighttime visibility and drivers experience increased safety through greater reaction time and reduced driver fatigue.
LED lamps are more robust than incandescent lights and reduce the risk of violations. LED lights are less susceptible to damage from vibration, do not generate as much heat as an incandescent bulb, and often provide a longer service life — as much as 20 times longer than incandescent bulbs.
Corrosion-resistant harness systems can help protect connectors from moisture and water. They have integrated moisture barriers to stop the spread of corrosion. Because they are modular in design, a damaged wire can be replaced without cutting and splicing, which can create weak points in a harness.
No U.S. regulations specify how many diodes must be out before the light is considered nonfunctioning. If and when LED lights go out, it is generally in clusters. So even if a group of lights goes out, one light could still provide the required amount of light.
Because it can be difficult for drivers to inspect their brake lights, some fleets are using automatic testing, which will cycle through the lights with the push of a button. Others are using a bungee cord, with drivers pulling down and securing the hand valve and then walking to the rear of the trailer to make sure the brake lights are working.
Even if a light passes an inspection, many leading carriers replace lights when they see signs that could lead to a potential failure.