Manage and Monitor Fleet Data to Increase Its Value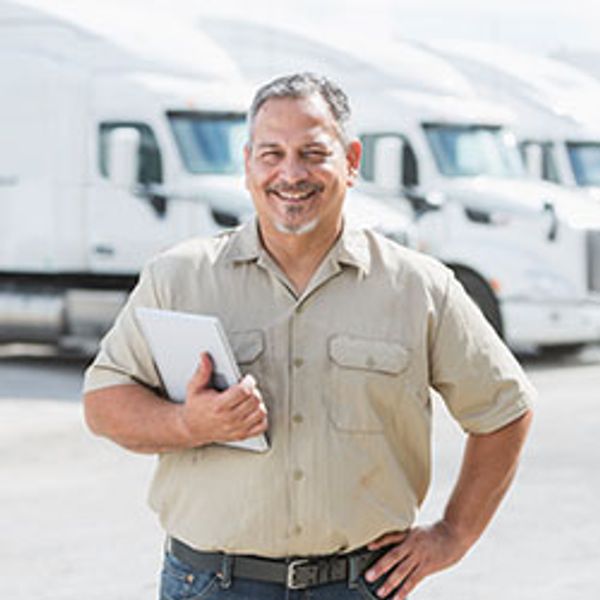 Fleets have data coming at them from multiple sources, including electronic logging devices and the engine.
When managed properly, information can be used to improve operations and increase efficiency. Otherwise, the vast amount of data can be overwhelming to private fleets.
"You have to be wary of paralysis by analysis," said Mike Hasinec, vice president of maintenance support at Penske Truck Leasing.
Fortunately, Penske Truck Leasing can help private fleets monitor and organize data to make it accessible and usable.
ELD Data
Electronic logging devices became mandatory in 2017, and data obtained from the devices can help private fleets become more efficient and improve safety. Fleets could use data to examine the productivity of individual drivers and make decisions regarding their loads.
In addition, ELDs could make it easier to track miles traveled in each state. ELDs could also change conversations with shippers by making it easier to identify which shippers are detaining drivers and drive discussions regarding loading and unloading.
Engine Communications
Live diagnostic reporting systems have a number of benefits for carriers, including minimizing delays associated with breakdowns and reducing the risk of CSA violations. But unless the systems are managed properly, carriers may be overwhelmed with fault codes that leave them with more questions than answers.
"There are so many fault codes. You need to work with an OEM to determine which codes are important," Hasinec said.
Penske Truck Leasing has taken more than 1,000 fault codes and categorized them into red, yellow and green to help technicians, carriers and drivers understand which codes require immediate attention.
For private fleets, the important element is to be able to decipher what the fault codes mean. "If you have identified what is important, you can manage a phone call from the driver to let them know not to worry about it, write the code up that night or pull over at the first safe opportunity," Hasinec said, adding that Penske has identified 12 critical codes.
Penske can also analyze fault codes and adjust preventive maintenance schedules if certain items are failing prematurely. This minimizes the risk of an over-the-road failure and increases a vehicle's uptime.
Financial Information
Full-service leases through Penske Truck Leasing can help consolidate information, including billing and financial data, so it can be pulled up with the click of a mouse. Having the information in a central location makes it easier for chief financial officers to access the data when they need it.
Regulatory Compliance
Penske Truck Leasing compiles information related to regulatory compliance of Class 8 trucks and carefully tracks information related to maintenance. Proper maintenance not only minimizes the risk of roadside inspection violations but also ensures information on maintenance is readily available in the event of a Department of Transportation (DOT) audit. Penske can also assist with licensing, further reducing the regulatory burden on private fleets and improving record keeping as it applies to critical data.
March 2018