Fleets Continue to Successfully Adopt Onboard Safety Technology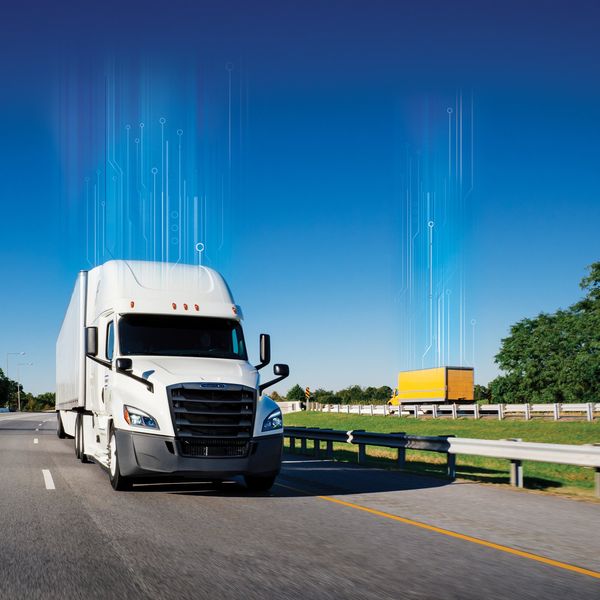 The use of in-cab safety technologies is becoming increasingly common among fleets, driving significant safety improvements.
The National Private Truck Council's (NPTC) 2023 Benchmarking Report found that all respondents have deployed some type of onboard technology, including 97% that deploy onboard technology related to driver performance. Additionally, nearly three-quarters of the survey respondents reported adopting speed-monitoring devices, in-cab cameras, collision warnings, lane departure technology and automatic transmissions.
"Across the board, fleets report increasing the penetration of these active safety technologies, providing them with more tools to aggressively manage the safety side of the business," the report stated.
The latest figures from the Federal Motor Carrier Safety Administration show that large truck crashes declined by 2.5% in 2022 compared to 2021.
Similarly, the American Transportation Research Institute's (ATRI) 2022 report, The Impact of Rising Insurance Costs on the Trucking Industry, found that 92% of all fleets participating in the survey have adopted new safety technology in the last three years. ATRI also found that 56% of carriers implemented three or more new safety technologies. Road-facing cameras were reported with the highest frequency (83%), followed by speed governors (46%), forward collision warnings (43%), adaptive cruise control (42%) and lane departure warnings (42%).
Within the NPTC report, most respondents (83%) reported using speed-monitoring technology, followed by automatic transmissions (79%), collision warning (76%), in-cab cameras (74%) and lane departure (73%).
Fleet Camera Usage
Cameras have been shown to improve driver coaching and reduce liability. ATRI's report, Issues and Opportunities with Driver-Facing Cameras, found that the use of in-cab camera technologies in the trucking industry is dramatically increasing. Growth is especially high with road-facing cameras, which can capture safety event data that often exonerates drivers or allows parties to settle cases faster and at a lower cost.
However, driver-facing cameras (DFCs) are poorly utilized across the trucking industry. ATRI said that is often due to driver privacy concerns, confusion over video use, personal access and recording models, and concern that truck driver negligence, however subtle, will be highlighted.
ATRI found that drivers using driver-facing cameras rated the technology's ability to improve safety at 2.6 out of 10, more than two times higher than drivers who have never used the technology. "Current experience with DFCs is one of the biggest factors leading to higher driver approval," according to the report.
ATRI outlined 10 steps to greater acceptance of DFCs among drivers based on driver feedback as part of its report. The top suggestion was for fleets to view footage only after a crash for legal purposes and not for coaching or internal evaluations.
Other suggestions included keeping cameras off when the vehicle is not moving, only activating cameras with significant safety events, using recordings for coaching but not punitive means, and increasing communication around why they use cameras and who has access. ATRI noted that carriers could develop formal policies and agreements regarding who views the footage and under what circumstances to alleviate driver concerns.
Safety Technology Choices
Chuck Pagesy, director of safety for Penske Truck Leasing, said adding cameras and other on-board safety technology is a customer decision, but Penske's leasing team can offer input and help customers find the right safety solutions for their fleets and drivers. In addition to cameras, Penske can offer guidance on lane departure warning systems, adaptive cruise control, electronic stability control, automatic braking, air disc brakes and more.
Active Safety Technologies Private Fleets are Using*
Speed Monitoring – 83%
Automatic Transmission – 79%
Collision Warning – 76%
In-cab Cameras – 74%
Lane Departure – 73%
Disc Brakes – 71%
Adaptive Cruise Control – 65%
Electronic Stability Control – 51%
Tire Inflation – 46%
Back-up Cameras – 18%

*Source: NPTC 2023 Benchmarking Survey
August 2023