Maintain Reefers to Ensure Food Quality and Safety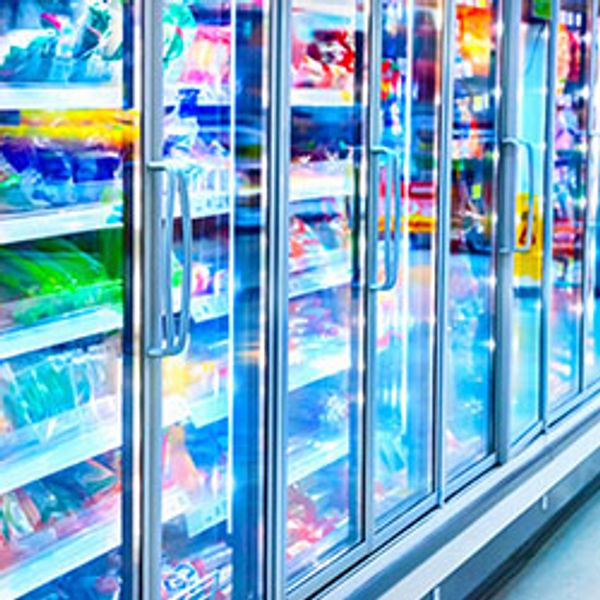 The refrigeration units on trailers keep products cold to ensure quality and safety, but the equipment can be more demanding than its dry van equivalent. Maintaining the units is the key to success.
"We service reefer trailers more often than dry vans," said Mike Hasinec, vice president of maintenance for Penske Truck Leasing, adding that the refrigeration units, as well as the insulation on the trailer, should be checked periodically.
In addition, refrigeration trailers can have more demanding applications with multiple stops. "Typically in those applications, the doors are used more often, and there are liftgates that are used regularly, especially if it is a multi-temp unit that delivers to the food joints and c-stores of the world," Hasinec said. "The application is harder on the equipment."
---
To comply with food safety regulations, private fleets need to document maintenance on vehicles to ensure they're in compliance. "It is best to have records and check equipment," Hasinec said. "If your unit says it is 72 degrees, you better validate it is getting to 72 degrees. Today's regulations are about the cradle-to-grave recording or management of the product."
Penske Truck Leasing typically services equipment every 90 days or less, depending on the number of hours the unit runs. Maintenance can also vary by season. "Summer is more demanding, especially with frozen items," Hasinec said. "The unit is going to work a little harder."
Hasinec recommended that fleets using refrigerated units make equipment available for service at regular intervals. "It is the same basic maintenance that would apply to your tractors or trucks," he said.