Anti-Lock Brake System and Cargo Securement Inspection Tips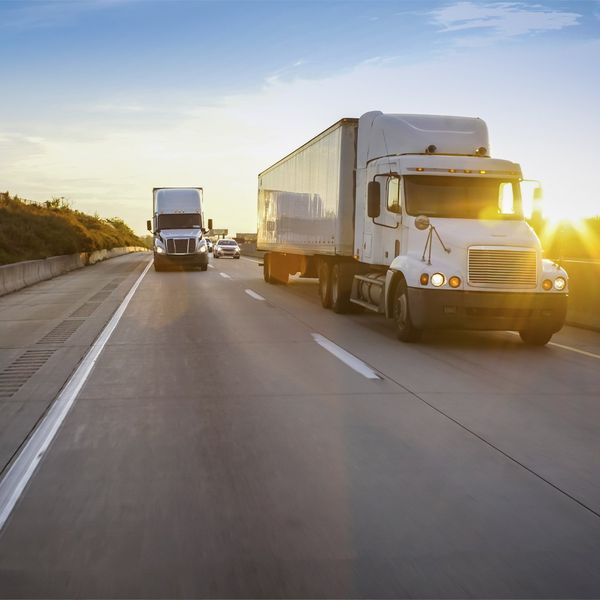 Drivers must ensure their vehicles are in top working order every day of the year by completing pre- during, and post-trip inspections and reporting any concerns to their management for remediation. To pass your next inspection and ensure your anti-lock braking system (ABS) is violation-free and your cargo is properly secured, follow these tips that every driver needs to know.
---
ABS:
Determine whether a vehicle requires ABS
Ensure the ABS lamp cycles on and off
Check for signs of an ABS malfunction, such as:

Lamps that don't light up

Lamps that remain on during transit
An ABS malfunction is not an out-of-service (OOS) vehicle violation. However, other braking system infractions accounted for over 25% of all OOS vehicle violations written during the 2022 International Roadcheck. A properly functioning ABS prevents wheels from locking up or skidding. This allows a driver to maintain control of their CMV while performing a hard braking maneuver and can reduce the risk of collisions.
Cargo Securement:
Ensure spare tires, loads, cargo and dunnage can't fall, blow, spill, leak, roll or shift
Confirm you have enough tie-downs for the weight and length of items you're transporting. (The general rule: One tie-down for every 10 feet of cargo.)
Check for loose, torn, damaged, bent or knotted tie-downs
Inspect anchor points and structures for damage
Verify commodity-specific cargo is secured in accordance with regulations
Improper or inadequate cargo accounted for almost 11% of all vehicle OOS violations during last year's International Roadcheck. Drivers should check load securement as often as possible and at a minimum every time they exit the cab.
Three quick tips to help you pass an inspection:
1. Perform thorough pre- and post-trip inspections. Make sure everything inside and outside your truck is in optimum working order. If you notice any defects, let dispatch know immediately so they can be fixed.
2. Follow all best practices for CMV drivers. If you get selected for a North American Standard Level I Inspection, you will undergo a vehicle and driver safety check. Make sure your license and hours-of-service paperwork are up to date. Know where to find vehicle insurance and the location of your annual inspection sticker. Wear your seatbelt. Drive sober.
3. Leave nothing to chance. Pack extra tie-downs. Secure every item in the cab (blocks, shovels, fire extinguishers, etc.). Make sure the doors to the cab and trailer, tailgates, stakes and locks close properly.