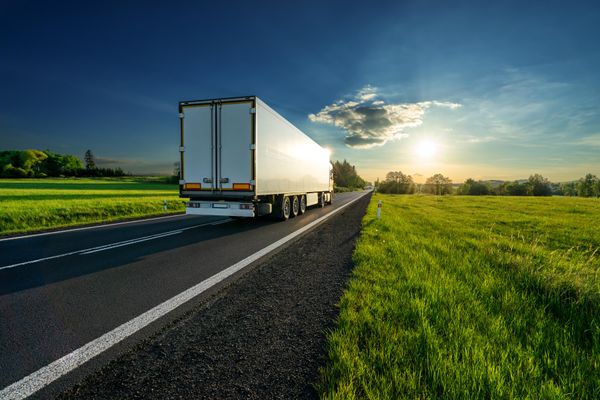 As temperatures heat up across the country, some components on Class 8 trucks need extra attention to prevent failures or costly fixes down the line. Mike Hasinec, vice president of maintenance support at Penske Truck Leasing, said focusing on certain items when temperatures surge can prevent unscheduled maintenance and costly repairs.
Air Conditioning System Maintenance
Keeping temperatures cool in the cab of the truck and the sleeper berth is important for driver comfort and safety. Demands on air conditioners increase in summer months, and the units should be checked regularly. Technicians need to ensure the engine fan/clutch is activated and engages properly when the A/C system is turned on. In addition, the A/C system typically interfaces with the vehicle's electronic systems and controllers, which means that abnormal operation conditions within the A/C refrigerant subsystem could trigger fault codes that need to be investigated, repaired and cleared before the vehicle is placed back into service. This is also a good time to service or replace the cabin filter.
Truck Tire Maintenance
Proper summer tire pressures improve safety as well as tire life and fuel economy, and tires need special care when temperatures increase. Tires tend to run hotter and wear faster in the warm weather, and the tread portion of the tire becomes softer in the summer months. That makes tires more susceptible to punctures from road debris.
To help mitigate the risks tires face, tire inflation pressure needs to be checked with an accurate tire pressure gauge. Because tire pressure increases as temperatures rise, there is an increased risk of overinflated tires in the summer. When air pressures are inaccurate, tires flex in ways they weren't designed to, changing the shape of the tire's footprint. That not only decreases fuel economy but also creates irregular wear patterns and reduced tread life. Also, underinflated tires build up excessive heat, potentially causing premature failure.
Hasinec suggested that carriers should pay extra attention to trailer tires, which are often neglected. "There are three to four trailers per power unit, and they don't always get the same thorough inspection as a tractor does," he said, adding that because of this, Penske started making automatic tire inflation systems standard on trailers a few years ago.
To improve tire care, some fleets have more specific tire checks performed during the driver's pre-trip inspection or during the scheduled PM in the summer months. In addition, tire gauges should be checked periodically to ensure they're accurate and calibrated per the manufacturer's guidelines.
Cooling and Electrical System Maintenance
Keep in mind that during the summer, it's critical to make sure your truck's engine radiator, EGR coolers and transmission cooler operate correctly to maintain the proper engine and transmission temperatures. Inadequate or improper service of cooling and electrical systems can lead to heat-related failures during the hot weather.
Penske checks the cooling systems on every preventive maintenance inspection, and Hasinec said it is vital to maintain a good 50/50 mix throughout the year, which helps with boiling points as well as freezing points.
Hasinec added that something more commonly overlooked on a coolant system is the radiator cap, which keeps the systems under pressure. "You should pressure test those when you pressure test the system," he said. "The caps today are better than they used to be, but they still fail."
Electronic component failures can be caused by damaged or missing heat guards, heat shields or heat deflectors, especially within those components found near the exhaust system after-treatment devices. Excessive heat can also melt or make the plastic electrical connectors brittle, leading to electrical malfunctions caused by poor connections at the electronic control units, sensors and solenoids that control various vehicle systems.
APU Maintenance
Auxiliary power units also require some special attention during the summer. Diesel-powered APUs are like mini-engines with belts, lines and AC compressors that should be checked. An electric, battery-powered APU is integrated with the cab air conditioning and should also be checked over to ensure it is functioning properly.
Refrigeration Unit Maintenance
Warm temperatures mean the reefer units on refrigerated trailers face higher demand, Hasinec said. To ensure they run properly as outdoor temperatures increase, carriers should inspect them regularly.
Battery Maintenance
Hasinec said the number of battery failures in the summer months is on the rise, particularly with new engine technology. In the past, battery problems typically took place in the winter.
High-Touch-Point Cleaning
Since COVID-19, an added concern for fleets and maintenance providers is high-touch-point areas. "Sanitization of the high-touch points, such as inside and outside door handles, window knobs and switches, door locks, steering wheels, dash knobs and dash panels, should be a daily task for technicians working on vehicles," Hasinec said. "The same holds true for drivers when performing their pre- and post-trip inspections. They should be sanitizing the high-touch points."
May 2021