Driver Comfort Aids in Safety and Satisfaction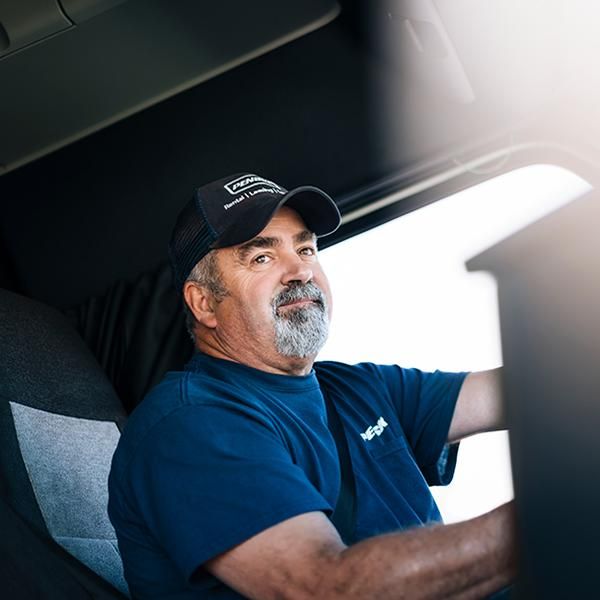 The driver shortage has hit an all-time high. Comfort and convenience features on late-model equipment can help improve drivers' experience on the road, which can boost recruitment and retention efforts.
"It is so competitive in the driver market, some of the carriers are using truck features as a benefit in their recruiting," said Chuck Pagesy, director of safety for Penske Truck Leasing. "You're trying to differentiate yourself from the other carriers and make your drivers more comfortable, so you also get more productivity and greater tenure."
The American Trucking Associations (ATA) estimates that by the end of the year the truck driver shortage will hit a historic high of just over 80,000 drivers.
Increased Comfort
Original Equipment Manufacturers (OEMs) have worked to increase comfort inside the cab, rolling out better ergonomic designs for dashboard alignment and gauges. They're also building in greater adjustability, such as with electric mirrors, temperature settings, automatic climate control and heated steering wheels. "In some cases, OEMs are trying to make them more car-like," Pagesy said, adding that fleets can also specify a better seat with more back and thigh support. "If drivers are not so fatigued when they get out of the truck, they hopefully have improved alertness and productivity."
Improved Safety
Class 8 tractors are increasingly equipped with safety features, such as active cruise control and lane-departure warnings, which can reduce stress on drivers. "It takes the pressure off of them and allows them to be more alert," Pagesy said. "Power steering and disc brakes have also made it more comfortable for the driver."
Tire pressure monitoring systems indicate any problems with tires, resulting in fewer flats and issues. Pagesy said some trucks are equipped with self-inflating tires, which can provide a significant safety benefit.
Added Convenience
Fueling at Penske locations provides added convenience for drivers. "We pump the fuel for them. At a lot of truck stops, they have to pump their fuel," Pagesy said, adding that Penske also conducts a multipoint inspection and checks the tire pressure, washes the windshield and cleans up the rearview mirrors.
If the fueling attendant finds any defects, the shop can fix them. "It is a convenience and safety issue at the same time," Pagesy said.
November 2021