Progress on Zero Tailpipe Emissions Vehicles Continues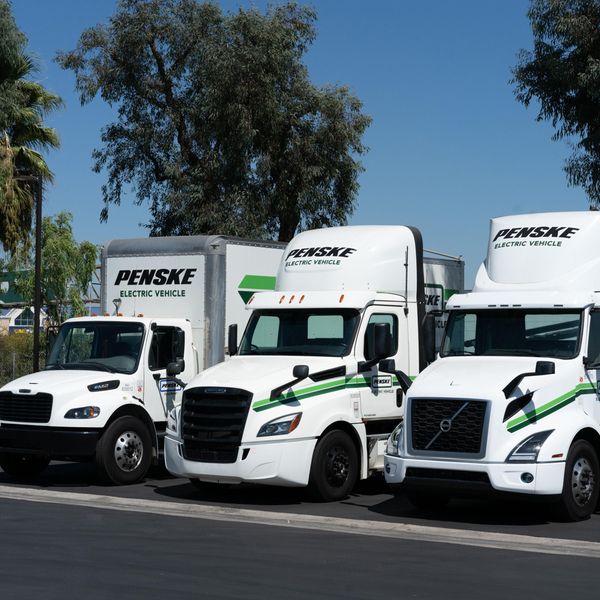 Interest in zero-emission freight solutions within the trucking industry continues to grow as equipment manufacturers introduce more options, regulatory requirements increase, and sustainability efforts become more important.
---
"The demand for sustainability in our goods movement is across the board. Carriers are getting calls from shippers asking them to haul freight with an electric or hydrogen truck," said Mike Roeth, executive director of the North American Council for Freight Efficiency (NACFE).
The corporate world is prioritizing ESG/CSR (environment, social, governance/corporate social responsibility) and investors, shareholders, consumers and even employees want to know how companies are meeting sustainability goals.
"More and more companies in the transportation space are releasing corporate sustainability reports," Roeth said. "Every year the communications people or the corporate sustainability people are going to say to the transportation people, 'What did you do this year?'"
Increased Adoption of Battery Electric Vehicles
In the American Transportation Research Institute's (ATRI's) Operational Cost of Trucking 2022 report, ATRI said 3.9% of the fleets taking part in the study had battery electric trucks.
Roeth expects that number to continue to increase. "You have regulations, sustainability and the promise of total cost of ownership," he said.
NACFE reported that 50% of the Class 8 market segment is ready for electrification now. Their report, Electric Trucks Have Arrived: The Use Case for Heavy-Duty Regional Haul Tractors, said that battery electric vehicles (BEVs) are not a solution today to replace every diesel. However, the segment hauling below 200 miles per day is a significant portion of the market, and BEVs are capable today in that range, even with heavy loads.
"Heavy-duty Class 8 tractors are the most challenging of all the truck segments considered for electrification," said Rick Mihelic, lead author and director of emerging technologies at NACFE. "Battery electric vehicles cannot replace all diesels, but they can replace a significant share of regional haul ones, where the driver and truck return to base each day, where loads are usually cubed out, or in the case of beverage deliveries, the daily distances are not very long."
A separate NACFE report said that all of the medium-duty market segment will embrace electrification, but some applications within the duty cycle will be easier to electrify than others. The simpler box truck portion of the market segment includes about 380,000 trucks in the U.S. and Canada, and the vast majority are not driven long distances and are home every night.
New Technology From OEMs
During the Advanced Clean Transportation (ACT) Expo, of which Penske was a sponsor, Volvo Trucks North America (VTNA) announced several significant VNR Electric regional haul truck orders, showing that sales are increasing for its electric truck offering.
While speaking at the ACT Expo, VTNA President Peter Voorhoeve said Volvo Trucks globally has set a target to reduce its carbon dioxide emissions by 50% by 2030 and 100% by 2040.
Daimler Trucks North America revealed the production model of its Freightliner eCascadia, which is best suited for short-haul routes with depot-based charging. The truck has a typical range of 230 miles, but the range can vary depending on the configuration, weather and driving conditions.
Daimler Trucks and Cummins also announced their partnership to make a hydrogen fuel cell version of the Cascadia. Amy Davis, vice president and president of new power at Cummins, said hydrogen fuel cells are a promising solution for the demanding requirements of heavy-duty trucking. "Our collaboration in this market is an important milestone for both companies as we work to accelerate the shift to a carbon-free economy," she said.
Roeth said that while the industry moves toward a poly-fuel future, there are steps fleets can take today to improve sustainability, such as using low-rolling-resistance tires and purchasing renewable diesel.
September 2022