Baxter International
Penske's Fleet Insight™ helps Baxter International manage costs and monitor fleet performance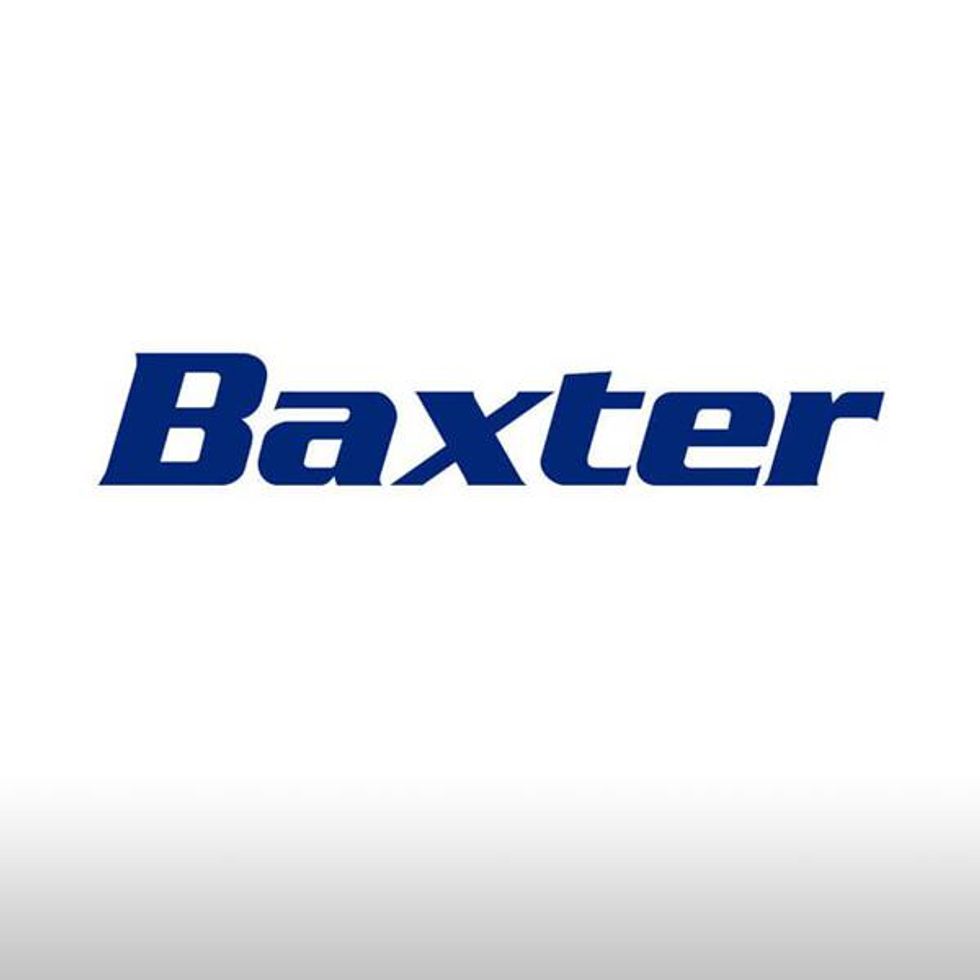 For more than 85 years, Baxter International has served the healthcare needs of home patients through its worldwide portfolio of critical care, nutrition, renal and surgical products.
In communities across the country, Baxter is able to deliver critical healthcare services thanks in part to their leased fleet of Penske straight trucks.
The partnership helps Baxter manage costs as well as monitor the fleet through Penske's digital experience solutions, which enable customers like Baxter to utilize onboard technology to gain visibility, simplify compliance and increase fleet efficiency.
Tim Brown, regional operations manager at Baxter, uses Fleet Insight and the companion app often to help him manage his fleet.
Fleet Insight provides customers, like Baxter, data visibility to monitor their fleet's performance, maximize vehicle resources and make changes as needed.
Information customization is a key feature of Fleet Insight, which provides customers with access to important information from Fleet Insight's home screen.
Among other information, Brown set up a preventive maintenance PM Overview on the home screen, so he can monitor the fleet's PM schedule.
In addition to PM scheduling, email notifications provide Brown with other important information. "I really like the email notifications related to truck repairs and 24/7 breakdowns to see what is going on with the fleet," Brown said.
Brown is able to review contract mileage for his leased fleet within Fleet Insight to ensure he stays under mileage requirements.
"I was looking at two trucks in New Orleans last year and both were over mileage," Brown said. "I was able to make changes to the usage of both vehicles to get them under mileage and avoid paying a fee."
When Brown needs extra trucks, Fleet Insight helps him keep track of his rentals to make sure the rentals are returned on time.
In addition, Fleet Insight helps manage Baxter's non-maintenance contract expenses, Brown said.
"There is not a whole lot we can do to reduce total mileage—we have to go where customers are—but controllable expenses, like vehicle damage, can be managed in Fleet Insight," he said. "Through Fleet Insight, I can see repair charges for the previous month and see trends over time."
In Brown's region, his previous nine repairs totaled $5,500, and he believes this is an area he can work to control. Brown uses the information to work with drivers on accountability and taking more time to pay attention to their surroundings.
"I use the app very often when I am on the go or do not have access to a computer, especially for fuel locations," said Brown. He supports 37 drivers who are set up to use the Penske Driver TM app.
Telematics Integrations
In addition to the digital tools, Baxter also took advantage of a telematics integration offered through a partnership between Penske and their telematics service provider: the IFTA integration.
Brown worked with Penske and the telematics service provider (TSP) for their electronic logging system on the IFTA integration.
This integration automatically reports the miles from their TSP to Penske daily for their entire leased fleet. The benefit is that it ensures IFTA compliance and saves time, since they do not have to report miles manually.
Looking to the future, there are plans for Baxter to take advantage of additional connected data integrations. For now, Baxter will continue to take advantage of the Penske digital experience to gain insights and better manage their fleet.