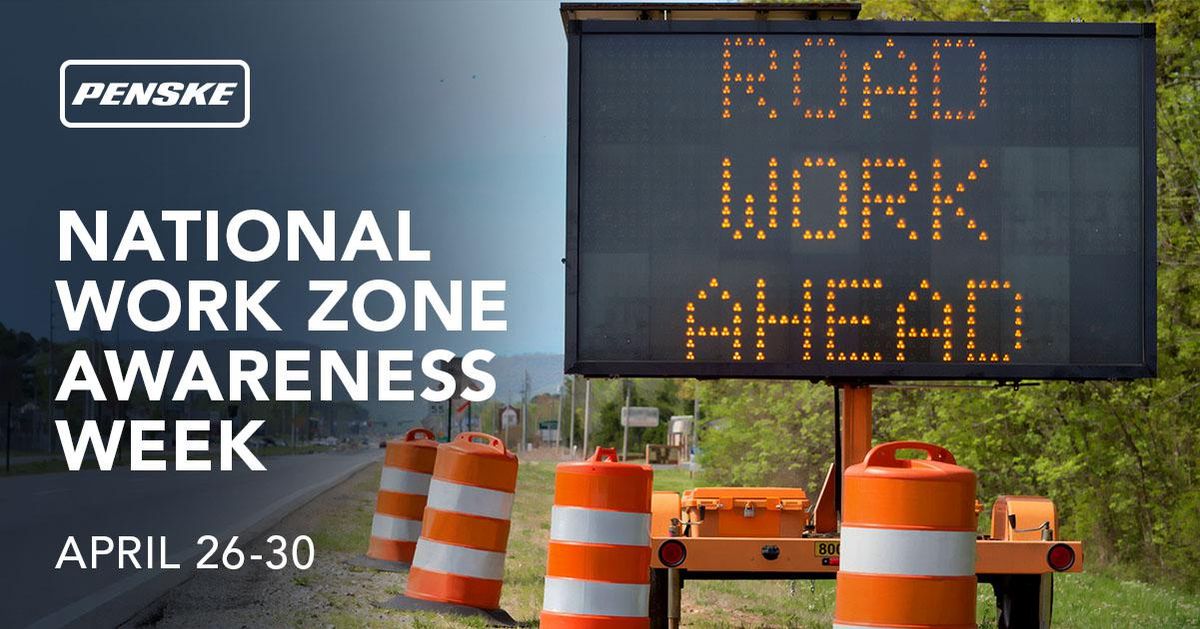 Annual Awareness Campaign Promotes Work Zone Safety
Work zones help to maintain the health of the nation's highways through a combination of construction and maintenance projects, yet the zones can provide challenges for drivers.
---
New speed limits, traffic patterns and rights of way, as well as worker and vehicle movement, can all impact work zone safety, putting drivers and workers at risk.
The Federal Highway Administration (FHWA) has designated April 26 -30 as National Work Zone Awareness Week to bring attention to work zone safety. This year's theme is "Drive Safe. Work Safe. Save Lives."
As with any road trip, drivers are encouraged to take a few moments to prepare by checking the latest traffic conditions along the route, according to the FHWA.
The FHWA encourages drivers to keep the following in mind when encountering a work zone:
Pay attention to drivers and road users.
Cones, barrels, signs and flaggers are there to help you navigate safely through work zones.
Watch for sudden stops.
Obey posted work zone speed limits. Speeding can lead to crashes with vehicles and workers.
Maintain a safe distance from the vehicle in front of you.
Large vehicles can have a slower reaction time. Avoid sudden lane changes in front of trucks and buses that are trying to slow down.
In addition, the FHWA has these suggestions when driving large trucks in work zones:
Always wear your seat belt.
Pay attention to the signs.
Adhere to the instructions of the flagger.
Leave enough space between you and the vehicle in front of you to stop safely.
Take advantage of your driving height and anticipate braking situations.
Be prepared to slow down or stop suddenly in a work zone.
Get into the correct lane well in advance of lane closures.
Be cautious of motorists racing to get ahead of you in merged areas.
Be aware of your "No-Zone" areas where crashes are more likely to occur.
For more information on work zone safety, visit the FHWA website.
By "Move Ahead" Staff