Penske Associates Drive a Legacy of Volunteerism at Area Ronald McDonald Houses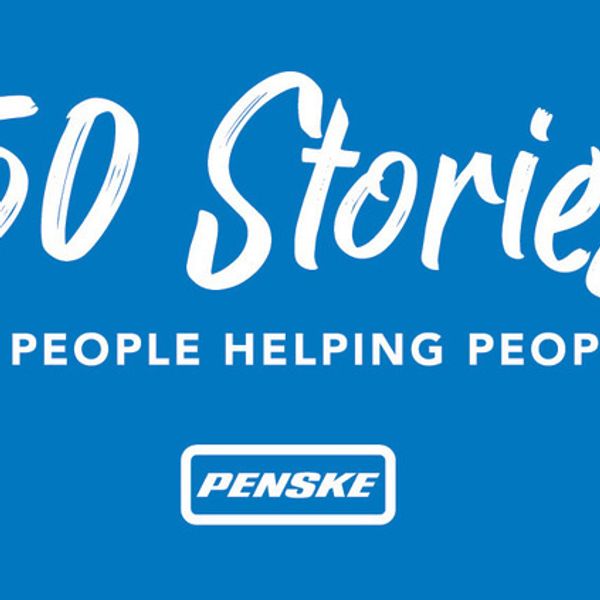 Editor's note: This story is part of our "50 Stories of People Helping People" series. As we celebrate Penske's 50th anniversary in 2019, we are spotlighting associates every Friday who are making a difference in their communities.
---
On a crisp October night, just cool enough to notice, Katie Soja Johnson was looking forward to offering a nice meal to the families at the Ronald McDonald House of Delaware, plans that soon fell through.
Almost on cue, Ryan Cooling walked through the door with 12 hams, more than enough to provide dinner for the families. "So, we had ham for dinner," said Soja Johnson, operations director. "It was perfect timing."
Sadly, Cooling, a regular volunteer at the house and Penske's lease sales representative in New Castle, Delaware, passed away recently, but his legacy of giving back will live on.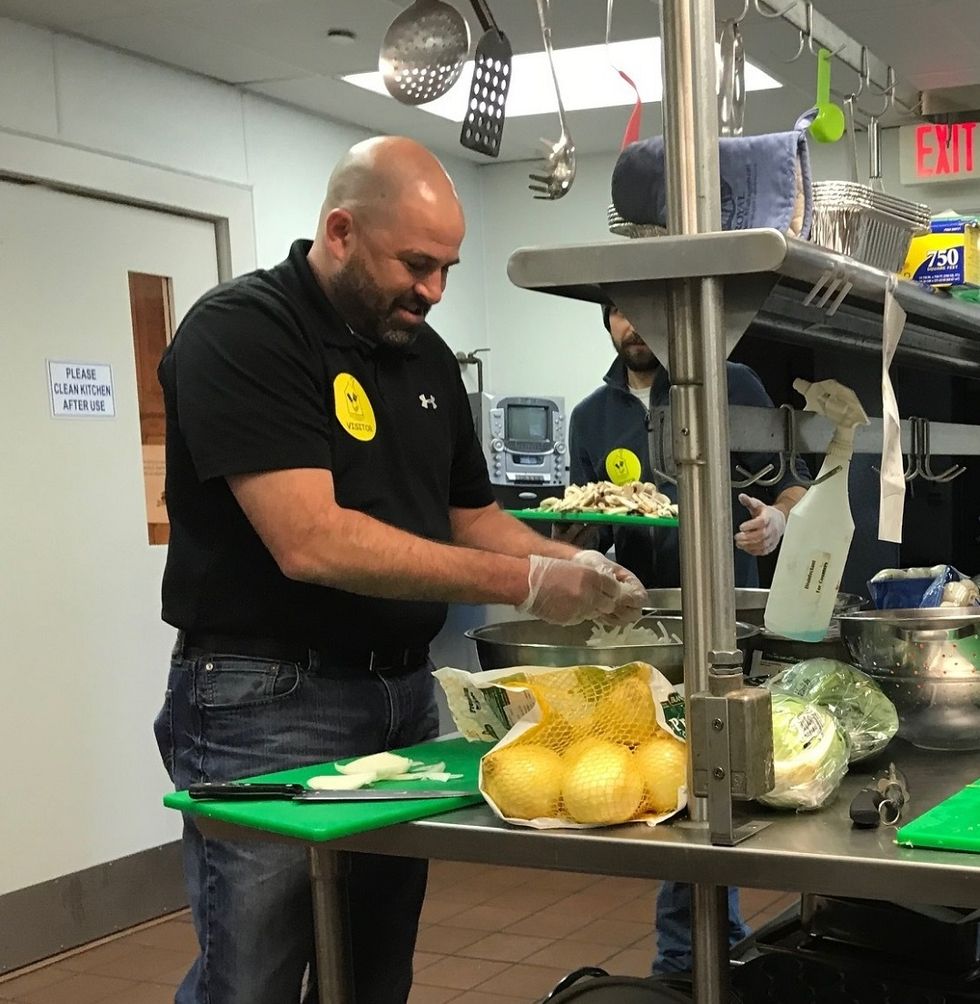 Associates in Delaware, New Jersey, New York and Pennsylvania volunteer with six Ronald McDonald houses, due in large part to Cooling's example, and they have vowed to continue in Cooling's memory.

"I think what keeps his legacy going is we have six Ronald McDonald houses and a couple of hundred people every year volunteering their time throughout our area who are doing their best to help people," said Michael Duquette, Penske's area vice president in Metro New York.
Home Away From Home
Since 1974, when the first house was established in Philadelphia, Pennsylvania, Ronald McDonald Houses have offered a "home away from home" – free of charge – for families of children who are terminally ill or facing life-threatening challenges.
Now, there are 371 Ronald McDonald Houses in 45 countries. More than 10 million families have been assisted since 1974.
During their stay in the house, families find more than a place to stay and home-cooked meals. It is a place where families can focus on their child and fellowship with other families.
Cooling knew all too well the pain of a child facing a life-threatening illness. His daughter's health challenges resulted in Cooling donating a kidney to her.
While his daughter was treated in the hospital, Cooling and his family stayed at the Ronald McDonald House in Delaware.
"He was blown away by the experience from the volunteers who cooked and served them dinner in a very difficult time," said Duquette, who knew Cooling for 20 years. "Coming back, after being in the hospital all day with a seriously ill child, to a hot meal and a friendly smile made things better."
After his daughter recovered, Cooling decided to give back to the house, which had given so much to his family.
Soja Johnson said that assistance came in small and mighty ways – by cooking a meal or arranging for a Penske rental truck – but it came with a cheerful spirit.
"I just thought he was just a great volunteer and really committed to the Ronald McDonald cause," Soja Johnson said. "I didn't know he stayed here. It's not something he ever talked about or told us. Every time we reached out for a truck or needed a breakfast or dinner sign-up or even a ham, he said yes."
Driving Volunteerism One House at a Time
After Cooling began volunteering at the Delaware house, Duquette said associates in Penske's Metro New York area were inspired to volunteer at houses in their communities.
"We do everything from cooking breakfast and dinner to cleaning common areas and decorating for the holidays," Duquette said.
The volunteer efforts attract about 10 to 15 Penske associates at each event – technicians, administrative staff, branch management and sales team members – from New Castle, Delaware; Philadelphia, Pennsylvania; North Bergen and South Plainfield, New Jersey; and Long Island, New York districts.
In addition to the Ronald McDonald House of Delaware, associates also volunteer at the Philadelphia Ronald McDonald House, the Ronald McDonald House of Southern New Jersey, the Ronald McDonald House of Central & Northern New Jersey, the Ronald McDonald House of Long Island and Ronald McDonald House New York.
Penske associates have volunteered at the Philadelphia house for three years. During the summer, the associates set up a grill and cook summertime staples, such as hamburgers, hot dogs, chicken, sausage and peppers.
"We have been very blessed to have the Penske volunteers come out and cook meals for the families at the Front and Erie house," said Lori-Anne Miller, assistant director of volunteers for the Philadelphia Ronald McDonald House.

"This is a big gift to the families, because when they are busy taking care of a sick child in the hospital, the last thing on their mind is to go grocery shopping and figure out how to put dinner on the table for themselves," Miller said. "You take the pressure and the responsibilities off the families' shoulders during a rough time in their lives."
At Ronald McDonald House New York and Ronald McDonald House of Central and Northern New Jersey, associates have done everything from meal preparation to performing household chores. Yet, it's the generosity of the Penske volunteers that stands out.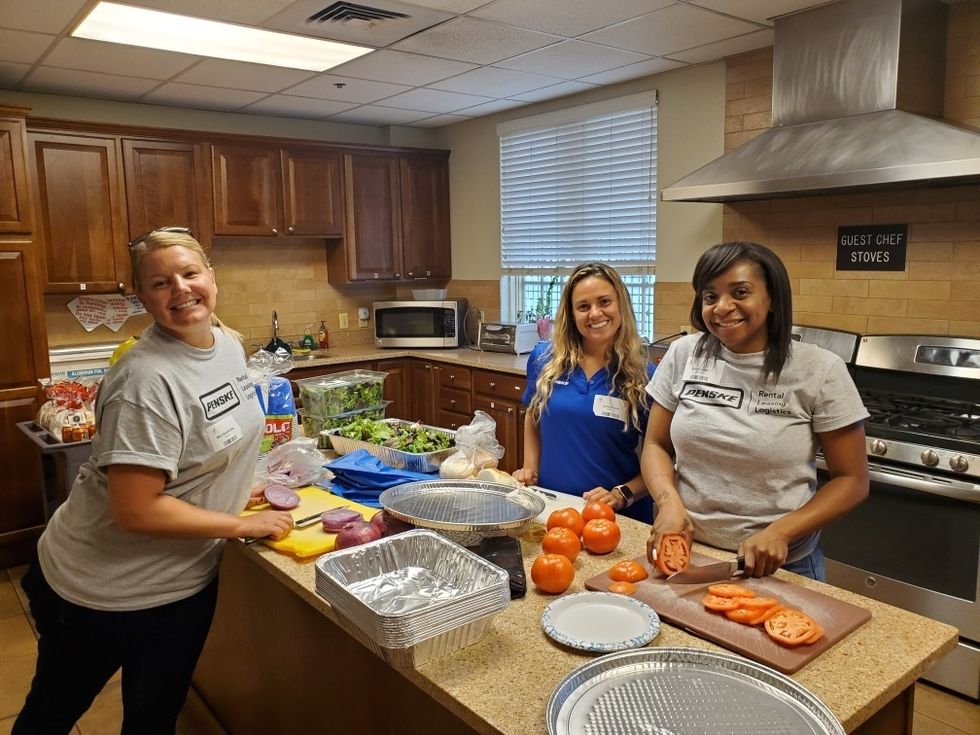 "They bring gifts for the families, which is special," said Daniele Starfield, volunteer coordinator at Ronald McDonald House New York, located on the Upper East Side of Manhattan. "They've brought Penske stress balls, bags and things like that, which is fun for the families to get and to let them know they are being supported by Penske volunteers."

"The last time they came, they sent me a list of things they could get and asked what the families needed. That's incredible for us to hear and to have that kind of support," Starfield said.
Penske's associates in New Castle, Delaware plan to continue Cooling's mission of volunteerism.
"There wasn't a day that went by that you didn't see constant examples of the love for his family and friends, his excitement to be a part of 'Team Penske,' and his passion and drive for our extended family at the Ronald McDonald House of Delaware," said Dave Kerr, district manager in New Castle, Delaware. "Our district will never stop working to continue that legacy for generations to come."
The Gift of Giving Back
For their part, the associates who have volunteered their time at the Ronald McDonald Houses said the gift of giving is their reward.
"Volunteering at the Ronald McDonald House meant a lot to me. Being able to give back and help those folks in need made me appreciate my family and our health so much more. Seeing the residents' faces while we served them food made it all worth it," said Brian Abbate, district rental manager in Jamaica.
Steve Bishop, lease sales representative in Linden, New Jersey, said he valued the time spent alongside his co-workers volunteering for a good cause.
"If I can help in some small way to lighten the burden that anyone staying here is dealing with, alongside co-workers who care so much, I am proud to do it," Bishop said.
In a video created by associates to relive their volunteer experiences at the Ronald McDonald houses, one testimonial stood out.
"Nothing is more precious than our children. And honestly, it's very easy to take for granted what we have," Cooling said. "Giving back to our community and our neighbors whose children are undergoing medical treatment is very rewarding and humbling. I feel good every time I spend time with the families staying at the Ronald McDonald House."
It's Cooling's servant spirit that Duquette believes has deep roots that will last for years to come.
"It is the vision he started," Duquette said. "His memory will be kept alive and strong through our work today and in the future at all of the Ronald McDonald Houses in the Metro New York area."
By Bernie Mixon